Campus Operations Updates, Social Distancing in the Classroom, University Testing Services, and more!

Fall 2020
News for Students
Reports of COVID-19 at UGA Show Dramatic Improvement
Cases decline more than 70% over the course of a week
Reports of positive cases of COVID-19 at the University of Georgia declined sharply over the last week, down by more than 70% from the previous week, according to data released today in UGA's weekly update to the campus community. The University also presented additional data showing very low hospitalization rates and high rates of recovery for students who have tested positive.
A total of 421 positive tests were reported through the University's DawgCheck reporting system for the period of September 7 – 13. Of those, 404 were students, 16 were staff, and one was a faculty member.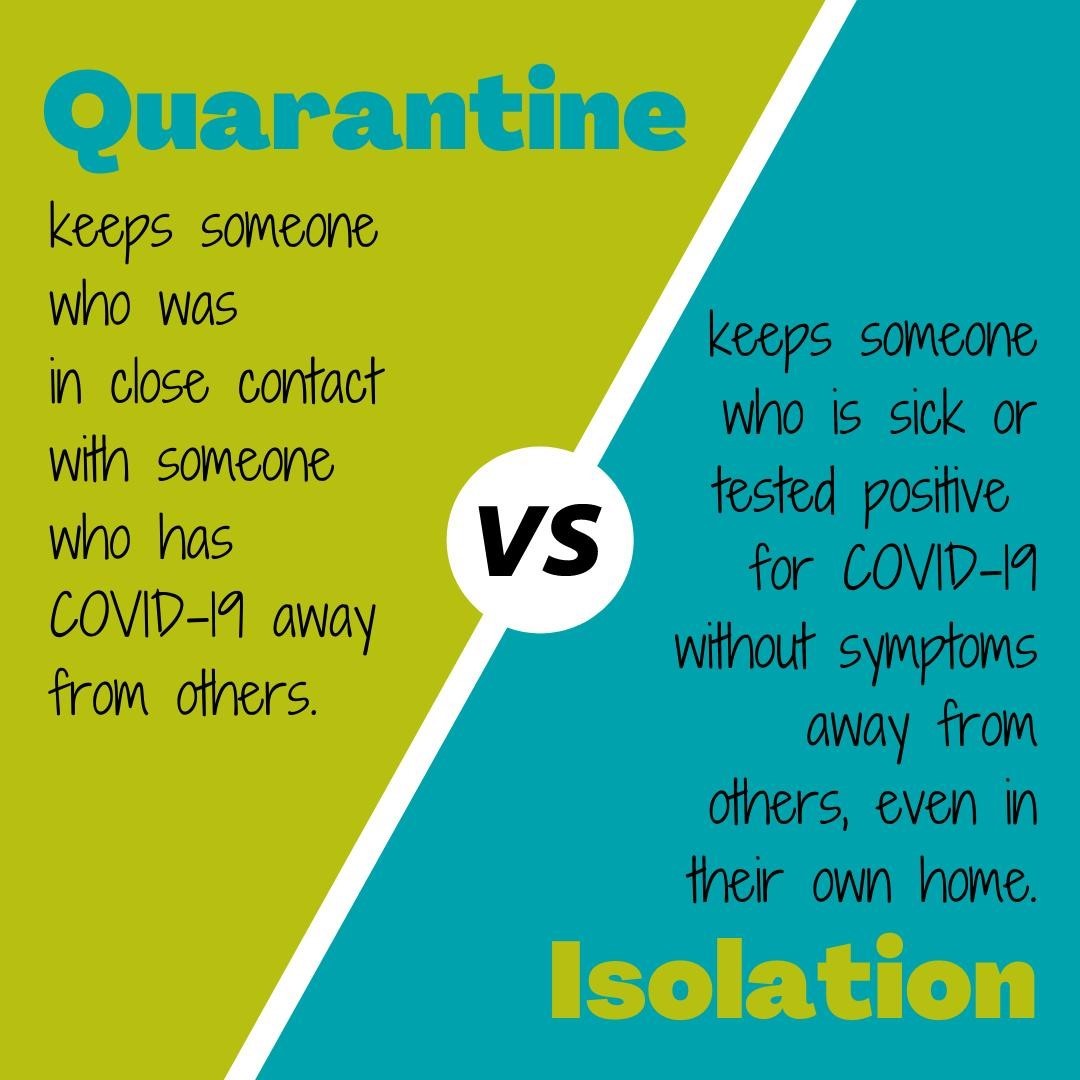 Quarantine: You Have Been in Close Contact 
If you have been in close contact with someone diagnosed with COVID-19 and are not having any symptoms, you must quarantine for 14 full days from the date of your last contact. If you have no symptoms, you may resume your normal on-campus activities on the day after your 14th full day of quarantine. A negative test will not let you test out of quarantine. You must remain in quarantine for the full 14 days.
Click here to read the CDC's guidelines on quarantine.
Isolation: You are Symptomatic and Have Tested Positive or Been Clinically Diagnosed 
If you are symptomatic and have tested positive for COVID-19, then you must isolate for 10 days from onset of symptoms and be improving and free of fever for 24 hours. If you have no symptoms, you may resume your normal on-campus activities on the day after your 10th full day of isolation. 
Isolation: You are Not Symptomatic but Have Tested Positive 
If you are not symptomatic and have tested positive for COVID-19, then you must isolate for 10 days from the day you had your test done. If you have no symptoms, you may resume your normal on-campus activities on the day after your 10th full day of isolation. Click here to read the CDC's guidelines on isolation.
Guidance on Resuming Activity after Completing Quarantine/Isolation 
A COVID-19 calculator is now available on the DawgCheck website to help you determine how long you will need to quarantine or isolate and when you can return to normal activities.
Get Your Flu Shot on Campus
Several options are available to get your flu shot this season:
Make an appointment with your UHC Primary Care provider online at uhs.uga.edu or call 706-542-1162.
Make an appointment with the UHC Travel Clinic: 706-542-5575
NEW: Walk-in flu shots are available at the UHC Pharmacy Monday–Friday, 8 a.m. – 5 p.m.
Find a #FluGA Mobile Clinic on campus.
Please bring your UGA ID and insurance information.
UGA Announces Fall 2020 Signature Lectures 
The University of Georgia's Signature Lectures series continues in a virtual format for Fall 2020, with renowned scholars and leaders in fields such as film production, global affairs, philanthropy, agribusiness, arts and humanities sharing their insights and expertise. Signature Lectures highlight speakers noted for their broad, multidisciplinary appeal and compelling bodies of work. Many of the lectures are supported by endowments, while others honor notable figures and milestones in the university's history. All Signature Lectures are free and open to the public.  
DawgsTogether: A Peer Allies Program Open for Participants
On September 11th, the Division of Academic Enhancement  launched DawgsTogether: A Peer Allies Program that connects incoming first-year and transfer students with peer leaders to explore campus opportunities, get connected, discover academic support networks and foster a success-oriented mindset. The program, which is a partnership of the Division of Academic Enhancement, the Division of Student Affairs and New Student Orientation, gives incoming students an opportunity to interact with a trained Peer Ally in a variety of ways including individual or group sessions and workshops centered around Belonging, Connecting, Engaging, and Thriving. For more information, visit  ally.uga.edu.
Quick Markets Now on Campus for More Dining Options 
Two Quick Markets are now on campus to provide a wider variety of grab-and-go menu options from 7:30 a.m. – 7:00 p.m., Monday – Friday. The Quick Markets are set up on East Campus next to Busbee Hall and near Creswell and Boggs Hall (opening soon). Currently, these locations accept all-access and block meal plans. Dining Services is evaluating the feasibility of accepting other forms of payment in the future. 
Dining Services continues to partner with local food trucks to bring additional dining options to campus:
The Chick-fil-A food truck will serve chicken sandwiches, waffle fries and more near Joe Frank Harris from 5 – 8 p.m., Monday, Sept. 14 through Thursday, Sept. 17.  
Nedza's food truck will serve ice cream, donuts and more at Reed Plaza from 12 p.m. – 3 p.m., Monday, Sept. 14 through Friday, Sept. 18. 
Meals can be purchased using Paw Points, Bulldog Bucks, cash, credit and debit. While the food trucks accept Paw Points held by some meal plan participants, they do not accept all-access or block swipes.
Complimentary Short-term Parking Available for Meal Plan Customers Dining on Campus 
Meal plan customers may take advantage of short-term complimentary parking options when dining at a residential dining commons. Customers must ask for a validation pass from the cashier when entering Bolton, O-House or Snelling to validate parking upon leaving. Parking will not be validated without a pass. These parking options include: 
One hour of free parking at Tate Deck prior to 6 p.m. (Parking in the Tate Deck is always free after 6 p.m. with a valid UGA OneCard.) 
One hour of free parking at South Deck 
Five parking spaces in E09 have been designated for 20-minute pick-up at Village Summit or Red Clay Café. (Parking is free at East Deck after 4 p.m. with a valid UGA OneCard as well.)  
Student Employment Opportunities  
Looking for a convenient, on-campus job? Dining Services offers student positions starting at $9/hour with flexible scheduling and locations across campus. Build your resume, learn valuable skills and receive real-world job experience in our residential and retail student positions. Students working with Dining Services receive a free meal per shift, and all-access meal plan participants are eligible for a meal plan rebate.
Enjoy Outside Exercise at the UGA Golf Course
The UGA Golf Course, located off Riverbend Road, is open to the public, and students are welcome to play a round of golf or explore the driving range to enjoy the outdoors.  
Take advantage of student rates on rounds at the Golf Course starting as low as $14.50 (for 9 holes) with a valid UGA OneCard. 
Get involved by joining an Intramural or Club team through UGA Rec Sports or by taking a UGA P.E. course. 
Improve your skills by  taking an individual lesson. 
You can also explore the Golf Course through a 360° virtual tour. 
Virtual Dialogue with a Dawg: Dr. Ansley Booker
Join the Student Alumni Council for a free virtual event with Dr. Ansley Booker (MS '13)! Dr. Booker is the Director of Diversity and Inclusion at Mercer University. She will be discussing her career as well as diversity and inclusion at higher education institutions. During this event you'll talk with Dr. Booker about her experiences with other UGA students. Learn more about Dr. Booker in this UGA 40 Under 40 Spotlight!