Campus Operations Updates, Social Distancing in the Classroom, University Testing Services, and more!

Fall 2020
News for Students
New High in Surveillance Testing Participation; Cases Hold Steady
The University of Georgia set a record high for participation in its COVID-19 surveillance program, with 2,029 individuals tested between the Legion Field surveillance site and pop-up locations across campus for the week of October 12 – 18. Of those tested, 25 individuals were positive, for a positivity rate of 1.23%.
This marks the second straight week of strong participation in surveillance testing.
Of the 84 total positive cases reported through the University's DawgCheck system for that period, 74 were students, eight were staff and two were faculty.
Sign Up for Surveillance Testing – Get Free Stuff!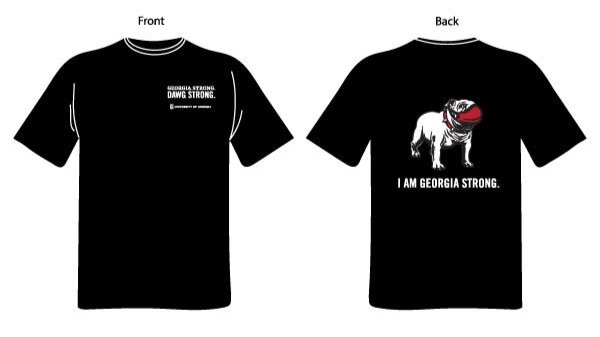 Visit dawgcheck.uga.edu to schedule an appointment for asymptomatic testing at Legion Field. With our increased capacity, we are often able to accommodate same-day appointments. In cases where there is same-day availability, Legion Field staff will accept walk-up appointments. Individuals will need to register on-site, but the likelihood is that they will be accommodated.  

***For the remainder of this week, we are giving away the last of the Chick-fil-A gift cards and will then be giving out 30% off coupons that can be used for a single item at the University Bookstore (Thank you, University Bookstore!). Next week, participants will receive a free "I AM GEORGIA STRONG" t-shirt, while supplies last. Stay tuned for updates on giveaways for future weeks, including specially designed masks and t-shirts, courtesy of the President's Venture Fund! 
Check Your Symptoms Before Coming to Campus

"Hearts of Glass" Documentary and Panel Q&A 
The UGA Department of Horticulture, together with UGA's Institute on Human Development and Disability, Master Gardener Extension Volunteer Program, Office of Sustainability, Sustainable Food Systems Initiative, and UGArden, are excited to share the award-winning "Hearts of Glass" documentary to the university community. The film is about Vertical Harvest, an ambitious small business located in Jackson Hole, Wyoming, that combines high-tech local food production and meaningful employment for people with disabilities. Join a discussion with the filmmaker, Vertical Harvest employees, and Clarke County School District and UGA faculty.  

Stream the film between Friday, Oct. 23, and Friday, Oct. 30, at showandtell.film/watch/uga and join the panel discussion at 4 p.m. Tuesday, Oct. 27. Register for the free panel event here. 
Grant Funding for Campus Organizations 
The Parents Leadership Council is seeking campus organizations with a clear commitment to enhancing the undergraduate student experience to apply for grant funding for the 2021-22 academic year. Applications close on Nov. 13 at 5 p.m.  
Use Paw Points for Variety and Savings at On-campus Locations
Meal plan customers may use Paw Points at more than 20 UGA retail dining locations such as Starbucks, Einstein Bros. Bagels, Panda Express, Jittery Joe's and more.  Paw Points may also be used for entry into Bolton, O-House, Village Summit and the Niche. Plus, you receive an automatic 8% discount on each purchase just by using Paw Points, which are tax-free as part of the meal plan. 

Customers needing more Paw Points may purchase additional points online. As a reminder, while unused Paw Points will roll to Spring semester, meal plan blocks do not so be sure to use any remaining blocks by the end of the semester. 
Looking for Even More Dining Variety?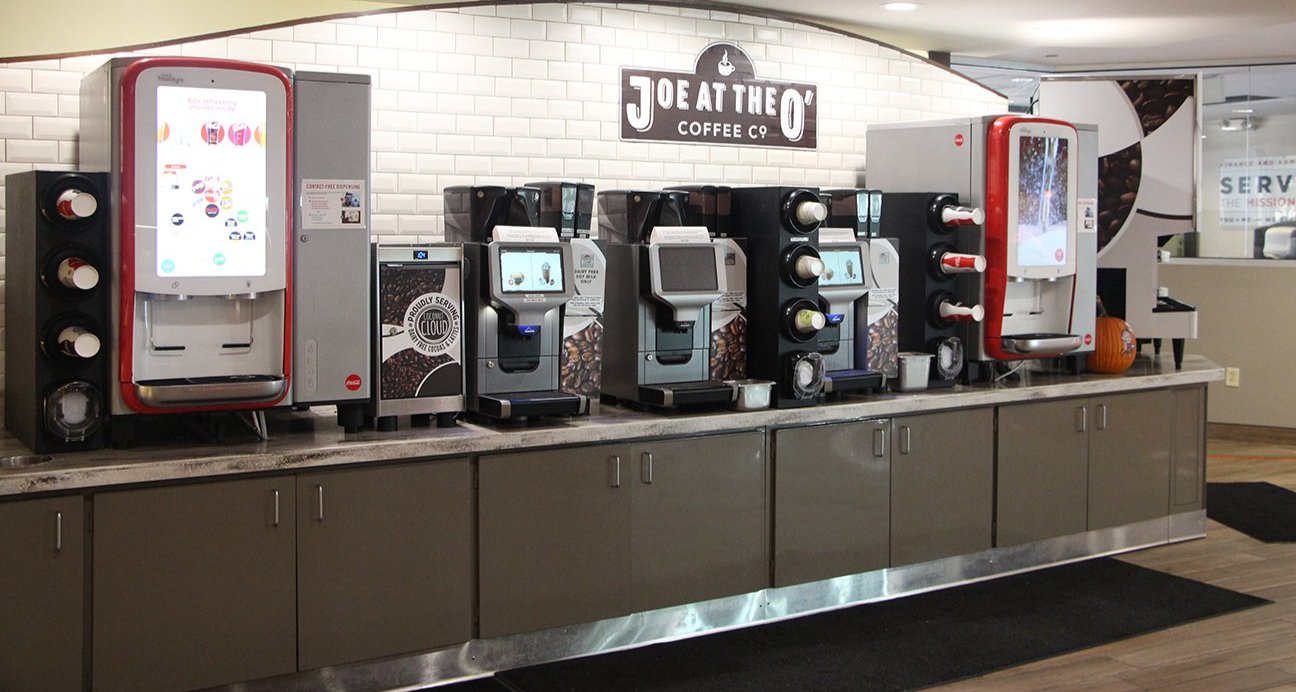 Meal plan customers can enjoy self-serve coffee stations at Village Summit and O-House. Featuring antimicrobial safe-touch screens, options include espresso, lattes, cappuccinos and drip coffee or even hot chocolate and chai. Don't drink dairy? No problem — you can make your beverage with soy milk instead. 

You can also customize your salads at Bolton Dining Commons when you dine-in or build a meal to-go. Protein options include tofu, grilled chicken, bacon bits and egg and you can top it off with a variety of fresh veggies, banana peppers and cheeses to create the perfect combination. 
Free Parking Available for Meal Plan Customers Dining on Campus  
Meal plan customers may take advantage of 1-hour free parking when dining at a residential dining commons. Customers must ask for a validation pass from the cashier when entering Bolton,
O-House or Snelling to validate parking upon leaving. Parking will not be validated without a pass.  These parking options include:  
1-hour of free parking at Tate Deck prior to 6 p.m. (Parking in the Tate Deck is always free after 6 p.m. with a valid UGA OneCard.)  
1-hour of free parking at South Deck 
Three parking spaces in E09 have also been designated for 20-minute pick-up at Village Summit or Red Clay Café.  (Complimentary parking at East Deck after 4 p.m. with a valid UGA OneCard remains available as well.)  
Stay Informed about Dining Updates and Daily Menus 
Connect with Dining Services on Instagram, Twitter or Facebook to learn more about new menu items, customer service enhancements and more. See what's on the menu each day with Build Your Plate. 
Join the Student Alumni Council
The Student Alumni Council (SAC) is passionate about promoting UGA traditions, cultivating student philanthropy and connecting students to alumni. Comprised of student leaders from all across campus, in SAC any student can stand out. Applications to join the Student Alumni Council are open until Oct. 31, and members are selected via an interview process. To apply to be a member during the 2021-2022 academic year, fill out an application. To learn more, register to attend one of our information sessions. Links to the application and the information sessions can be found at alumni.uga.edu/sac.
Virtual Huddle with Aaron Murray and Malcolm Mitchell
Get ready to Hunker Down & Huddle Up, Dawg fans! Hunker Down & Huddle Up is a semi-regular virtual event where Bulldog legends will talk about pivotal moments in UGA history, answer your questions and weigh in on the 2020 season. Register today for our next Hunker Down & Huddle Up event, featuring former UGA quarterback Aaron Murray and wide receiver Malcolm Mitchell, kicking off at 7 p.m. on Nov. 4!