Hunker Down & Huddle Up with Bulldog legends who'll share a behind-the-play look at pivotal moments on the gridiron. In the Nov. 4 edition of this event series, former UGA quarterback Aaron Murray (BS '12) and Super Bowl Champion Malcolm Mitchell (AB '15) will answer your questions and weigh in on the 2020 season. The following Hunker Down & Huddle Up event on Nov. 17 will feature members of the 1980 National Championship team.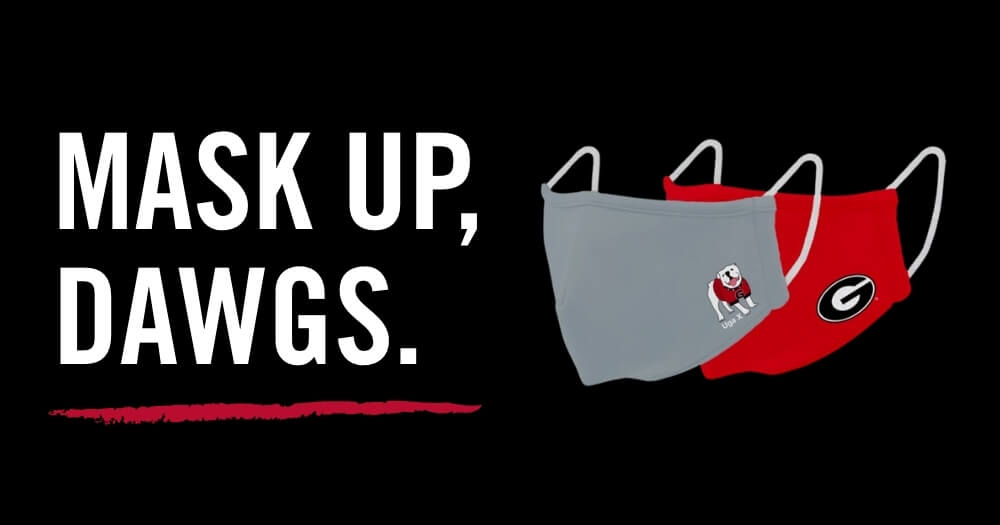 Mask up, Dawgs—for a good cause! Take home a pair of exclusive face coverings from the UGA Bookstore and $10 of your purchase will support UGA's Student Emergency Fund.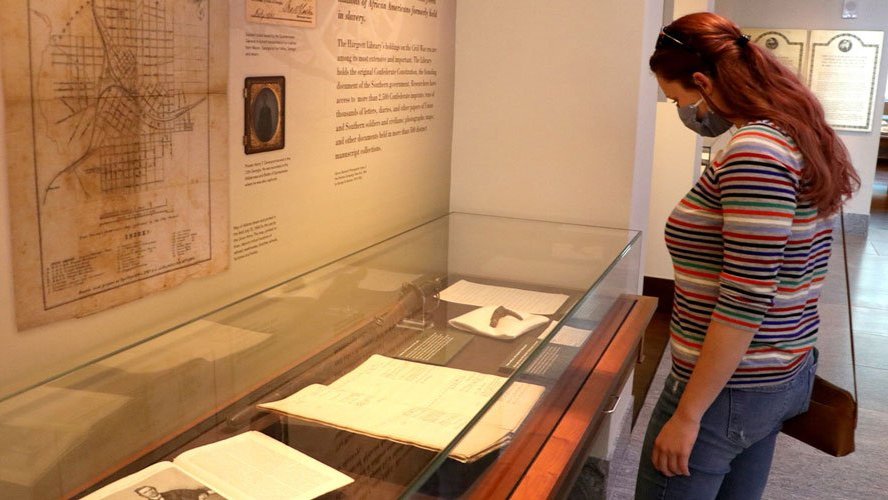 UGA's Spotlight on the Arts returns for its ninth year with virtual events and exhibitions in the visual, literary and performing arts from Nov. 4-20. Highlights of the 17-day festival include a performance by Grammy-winning singer Kathy Mattea, exhibitions at the Georgia Museum of Art and the Lamar Dodd School of Art, a keynote address hosted by the Georgia Writers Hall of Fame, and more!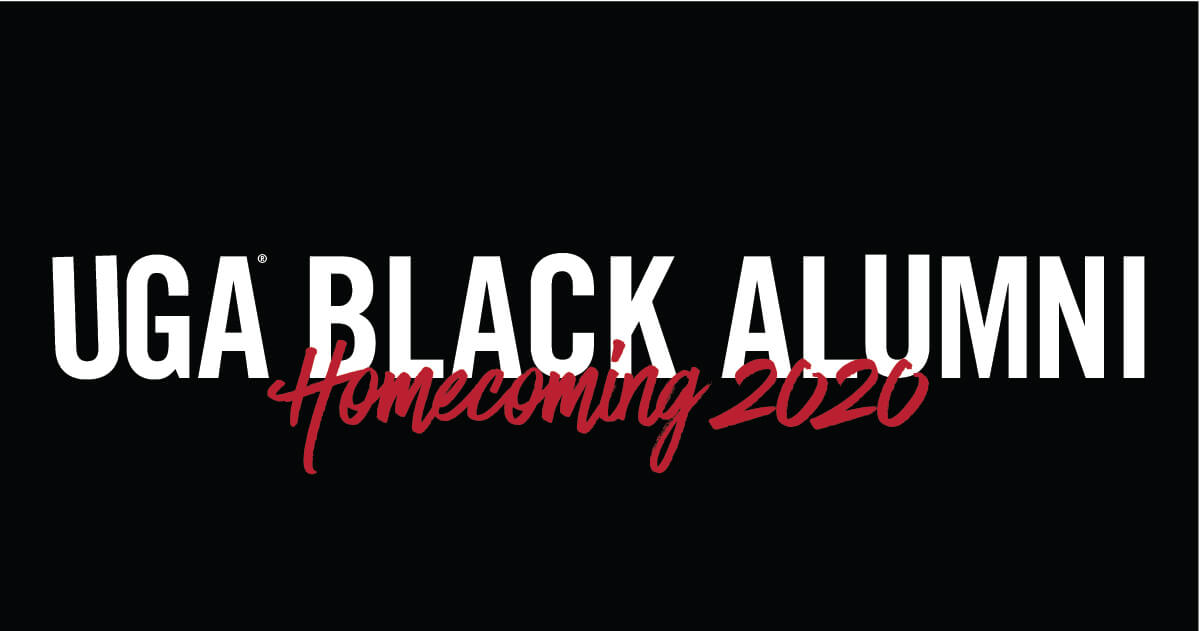 The silver lining of taking UGA's annual Black alumni family reunion from Myers Quad to your mailbox is that you can join in the fun no matter where you live! Purchase an official Black Alumni Homecoming Tailgate box to join in the fun from home, snag your exclusive Black Alumni T-shirt and become a member of The 1961 Club.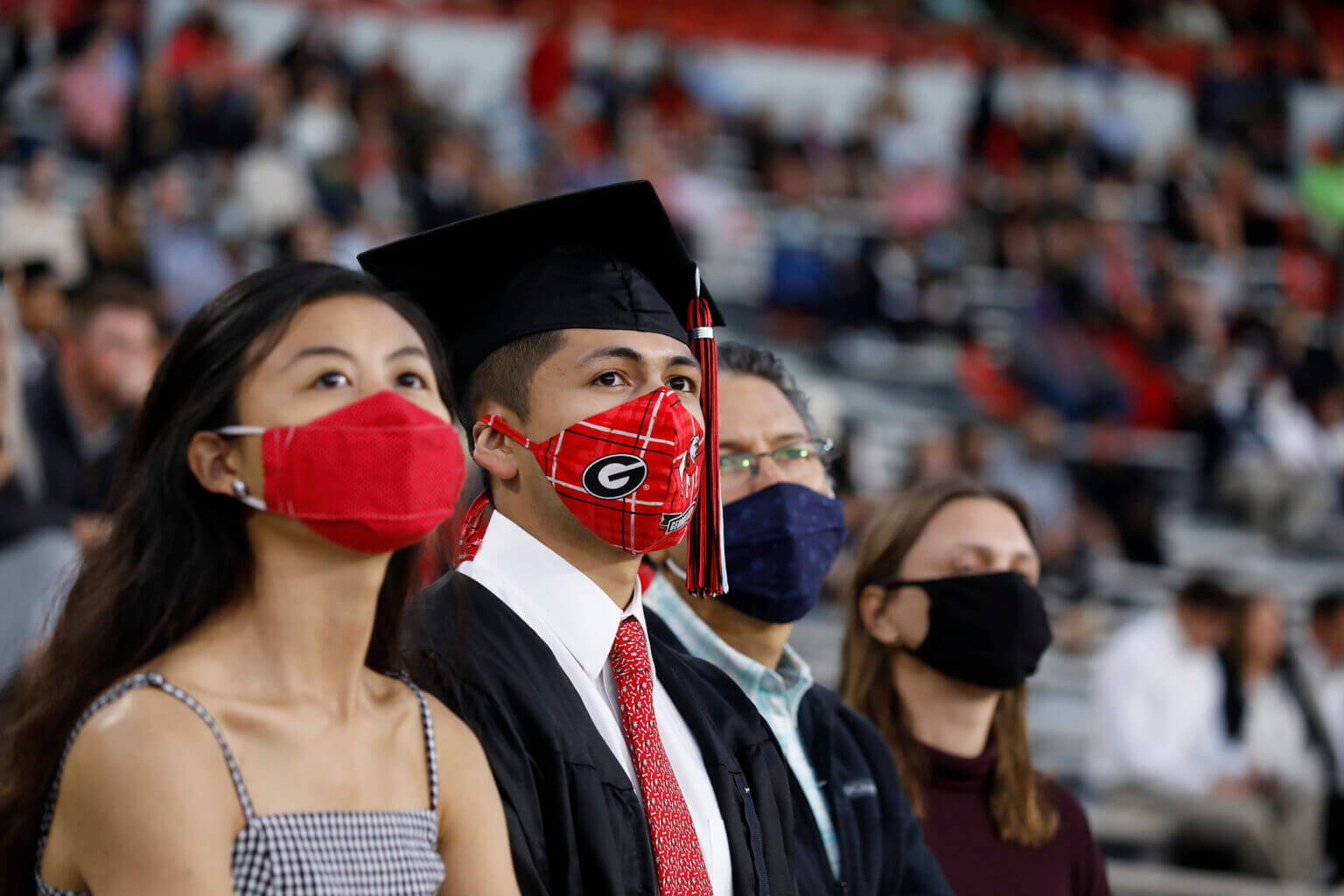 In May, we (virtually) welcomed the latest class of Bulldogs to the alumni family, including nearly 6,000 undergraduates. Last month, UGA President Jere W. Morehead (JD '80) conferred those students' degrees during a socially distanced ceremony in Sanford Stadium.
Class of 2020: tell us about your post-graduation success by completing the Career Outcomes Survey today! You will also be entered for a chance to win up to $500 in prizes.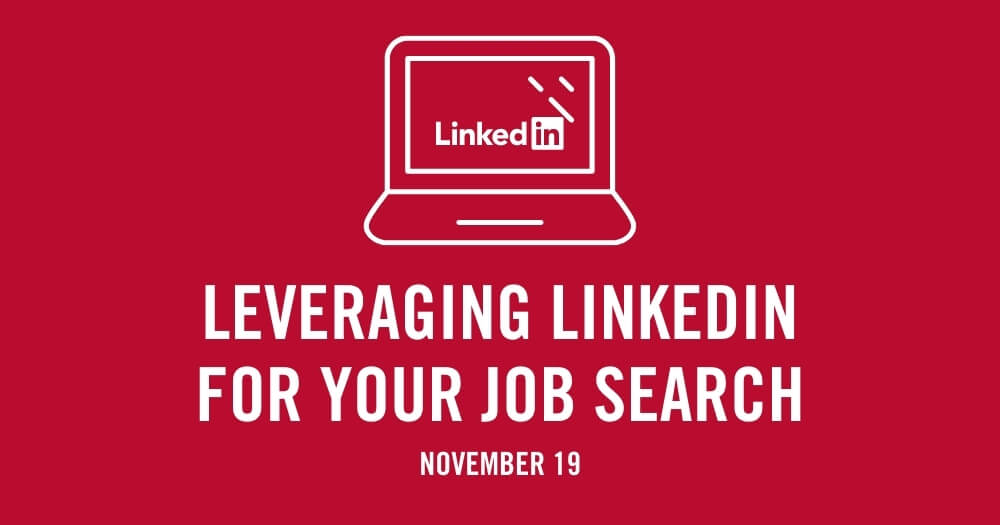 As part of UGA's Alumni Career Services Webinar Series, job search strategist Hallie Crawford will explore why LinkedIn should be a critical piece of your job search, how your profile should be organized, tips for personal branding, and more!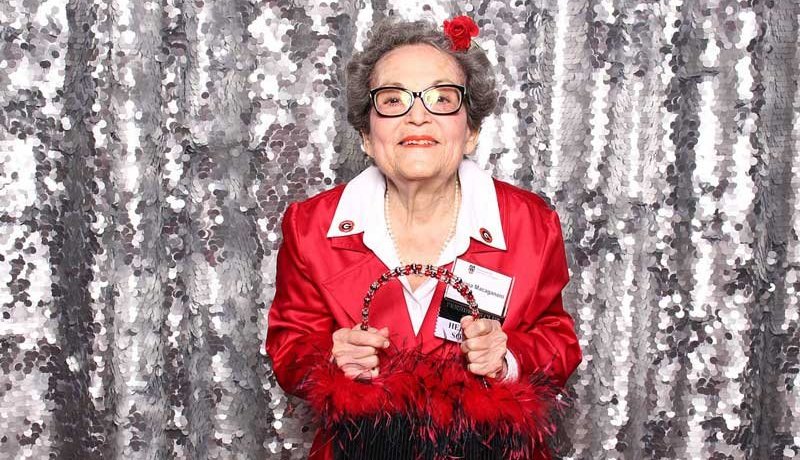 Virginia Macagnoni, a Louisiana native, has a long history of supporting the University of Georgia, the Athens community, education, and the arts. She has supported the university through private giving for more than 30 years. Though her story did not begin at UGA, she now considers it home.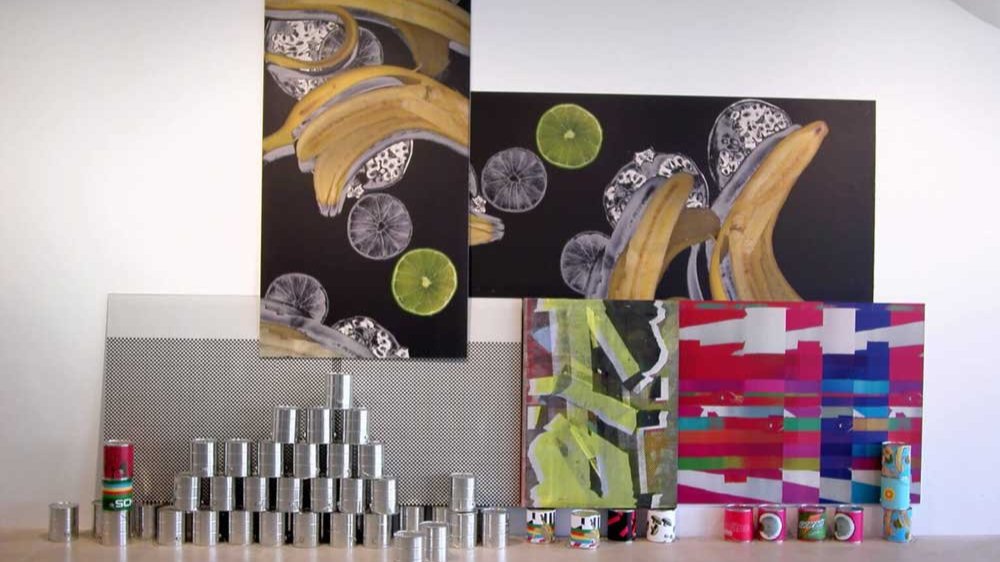 The Georgia Museum of Art at the University of Georgia received 110 contemporary works of art valued at over $2.6 million from John and Sara Shlesinger. The museum is planning an exhibition this summer (with a larger one to follow) that will introduce visitors to these works.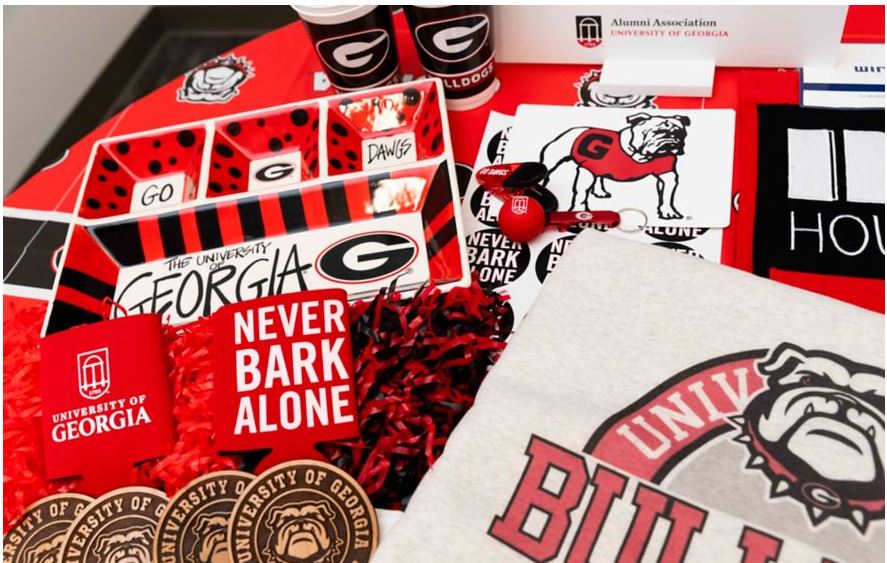 We're partnering with the UGA Bookstore to bring boxes of Georgia swag to your front door to help you channel your Bulldog spirit during football season. Enter by 11:59PM on Nov. 20 for your chance to take home the $200 version of this exclusive game-watch kit. Check out the other kits—a great gift to send to friends and family with whom you miss tailgating!

It's important to connect with each other and the UGA Mentor Program is here to help you do just that.
Do you want to help us amplify important messages to audiences through social media? Sign up today!
Our mailing address is:
UGA Alumni Association
298 S. Hull Street
Athens, GA 30602 
The University of Georgia Foundation is registered to solicit in every state and provides state-specific registration information at http://www.ugafoundation.org/charity.