October 1, 2014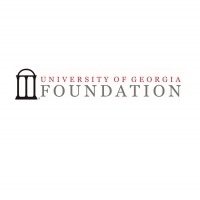 The University of Georgia Foundation today announced that it achieved a 17.3% return on investments in fiscal year 2014. The returns helped the foundation reach historical highs in both its investment portfolio (more than $800 million) and total assets (more than $1 billion.)
Investments outperformed the foundation's benchmarks, which continues a tradition of consistency that has exceeded the performance of its indices in the most recent one, three, five and ten-year periods.
The foundation benefitted from strong performance in its public equity investments which were up 22.4% on the year, net of fees. In fact, all asset classes experienced positive investment returns during the fiscal year.
"Increasing allocations to emerging markets and natural resources during the middle of the year paid off as both asset classes were the strongest performers over the last six months of the fiscal year," said John Crawford, chairman of the University of Georgia Foundation's Investment Committee.
The foundation's current asset allocation involves investments across eight asset classes with 23.9% in hedge funds, 22.7% in domestic equities, 15.9% in real assets and 14.7% in international equities. The remainder of the portfolio is invested in 9.0% fixed income, 7.6% emerging markets, 4.9% private equity and 1.3% cash.
In addition to the outstanding investment returns, through the effective management of funds budgeted for day-to-day operations in fiscal year 2014, the foundation ended the year with a surplus of more than $6 million.
The board voted unanimously to use the budget surplus in support of academic needs at the university and allocated funding for endowments to support: merit-based Charter Scholarships, Incentive Scholarships, need-based Georgia Access Scholarships, the Washington Semester Scholarship Program and professorships. Also, current funding was allocated for Professional Schools Scholarships.
"We were extremely happy to have a budget surplus which allowed us to address a number of needs," said UGA Foundation Treasurer Bill Douglas. "We felt it was very important to support several funds that we believe are key to helping the university fulfill its academic mission."
The investment strategy and the fiduciary care of donor funds have been consistent drivers for the foundation's growth over the years. Budget management and the outstanding returns of 2014 were instrumental in helping the foundation eclipse $1 billion in total assets for the first time in its 77 year history.
"One of the hallmarks of the University of Georgia Foundation has been its thoughtful approach to managing donor gifts," said Chairman John Spalding. "Our goal is to assure every dollar contributed to the university yields the greatest benefit possible over a long term horizon and that funds entrusted to our care have meaningful and lasting impact on the university."