A librarian, an actor, and a historian walk into an office…: RPM's Advancement Research team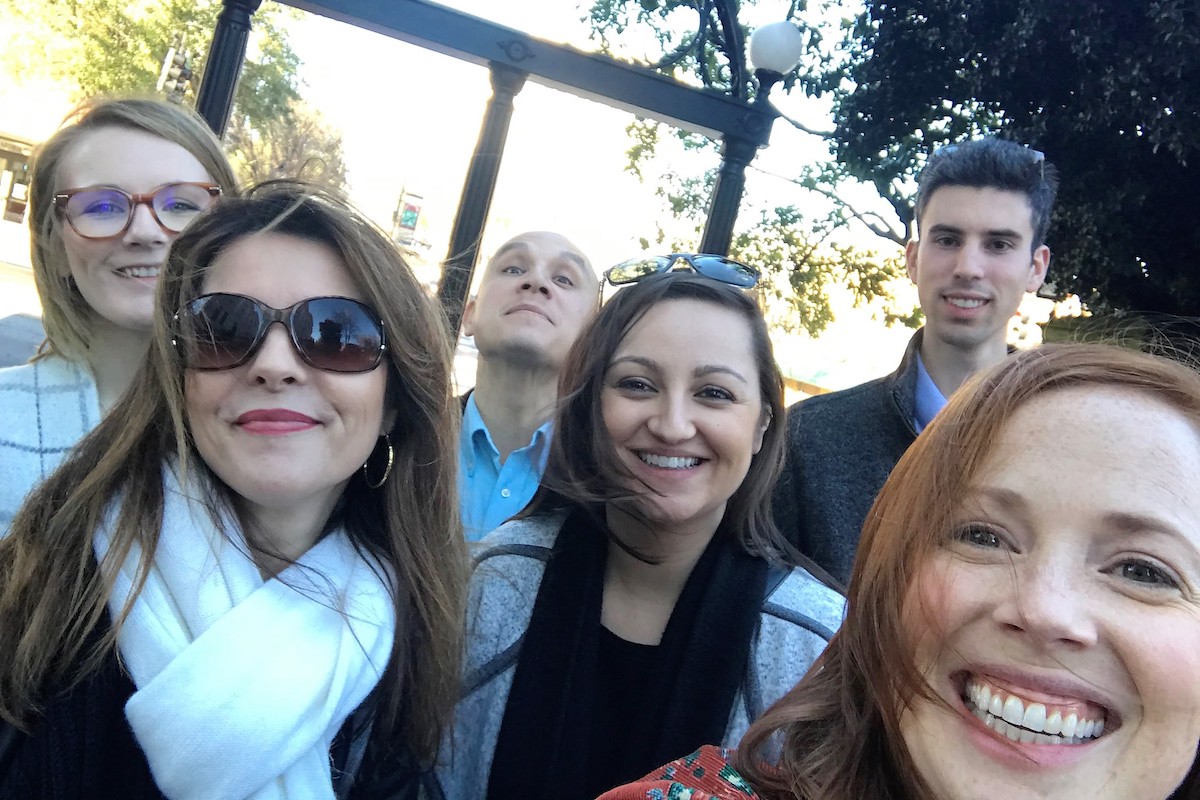 A librarian, an actor, and a historian walk into an office. It's not the beginning of a great joke, it's a sample of the makeup of a great team.
The Advancement Research department at UGA, part of DAR's Research & Prospect Management (RPM) unit, is comprised of individuals from diverse backgrounds. We are united by the mission to support and further fundraising efforts at UGA while striving to adhere to industry standards and best practices.
We create bridges. There are more than 300,000 UGA alumni around the world today. Many of them are improving their communities, driving innovation, leading thriving businesses, and making a difference. Some feel actively connected to the University, while others are out on their own great adventure. We support fundraisers and campaign efforts by discovering amazing Bulldogs who are changing the world for the better. We partner with fundraising teams across campus to help the University achieve (and exceed) campus-wide development goals to ensure the success of future Bulldogs.
Together, we can go further. This past fall, members of Research & Prospect Management (RPM) participated in the UGA Career Center's Suit Up event and experienced firsthand the impact of our donors' support. Working alongside our DAR coworkers, we were able to provide 1,488 UGA students with extra care as they shopped deeply discounted business professional attire. Additionally, nearly 600 students received scholarships ($200 each).
In 2019, RPM strives to continue strengthening partnerships with fundraisers, to pursue professional and personal growth with passion, and to commit to supporting the University in achieving its goals. We invite you to come along with us on this journey.
https://dar.uga.edu/wp-content/uploads/AdvancementProfile-image1.jpg
800
1200
David Fairbairn
https://dar.uga.edu/wp-content/uploads/UGADAR-logo-horizontal2.png
David Fairbairn
2019-01-28 12:50:45
2019-01-29 09:36:46
A librarian, an actor, and a historian walk into an office…: RPM's Advancement Research team