Everything You Should Know about Planning an Alumni Event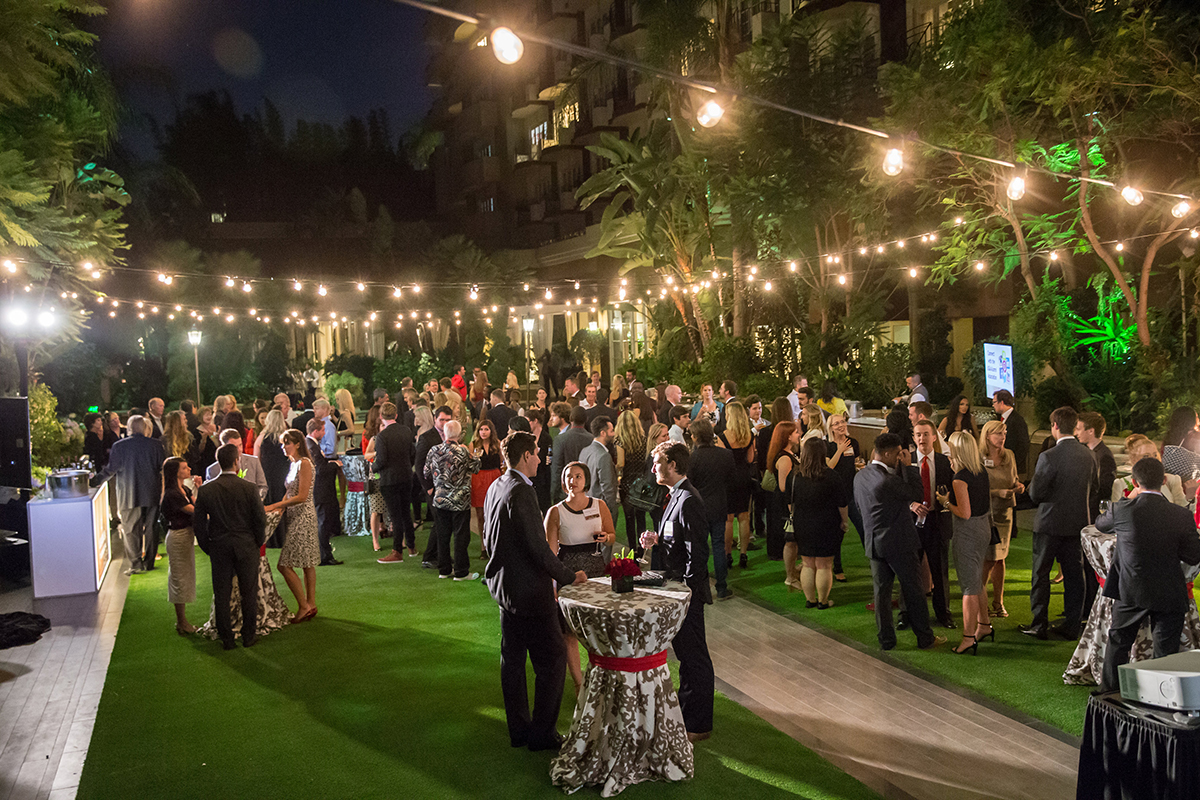 An amazing event can create amazing engagement opportunities, corral a willing audience to hear your pitch, energize your cause. Events are incredibly time consuming. They are deceptively difficult to pull-off, and they can negatively impact your cause with as much chance as they can boost it. This is why it is important to go into event planning mode aware of your blind spots.
Understand the volatility of events, and acknowledge that the event should be carefully and intentionally planned out so that you and your guests have the best outcome.
Make sure you know WHY you are hosting the event. Know who you are and why you do what you do so that your event guests will leave feeling great about being a part of your community and ready to help. (In development phase, let the Office of Alumni Relations know what you are thinking about)
An event does not necessarily equal raised funds. Fundraising should not be the only reason you are hosting the event. Your event should be an opportunity for you to establish your unique benefit to the community/society/world. View your event as an exceptional way to engage influencers and advocates for your cause.
Know who you are trying to engage, and what you want them to experience. Create a thoughtful invitation list filled with potential influencers for your cause. Your guest list is your ideal, soon to be, captive audience for you to inspire and engage.
Know what you want your guests to experience and take away (idea-wise) from the event. When they leave the event that night, what do you want them to do? To think? Think through the flow of the program from beginning to end. Want to attract young alumni? Think about what they would enjoy doing. Accommodating older guests? Ensure the noise level is appropriate and seating is easily found. Both audiences would surely enjoy a keynote speaker or that is meaningful to their interests. Ensure the energy stays high, and that guests entertained and interested. Bottom line, know and understand your audience.
It is important to think through the DAR stakeholders that should know about the event. Interested in presence from the Alumni Staff? Is there an opportunity for key alumni volunteers to assist you at the event, or in working the room? Be sure to get the event on the Alumni team's radar so that we can help you make your event a big win.
Make sure you have a great database/invitation list. Your event invitation list should consist of key influencers, board members, stakeholders, graduates, friends. Of course, make sure your invitation list is compiled of individuals that tie in perfectly with WHY you are hosting the event.
Make sure you have identified the staff and volunteers who are going to help you plan and execute the entire event. Assess your event plans thus far, and see if you have the appropriate amount of staff to manage the event.
Make sure you have PLENTY OF TIME (ideally a full year) to plan the event*. *disclosure, when working with volunteers who are managing their own busy lives, it is often hard to set dates and plan in advance. We know, and we too are trying to tighten timelines.
Create an income projection. How much money can you spend vs. the money you need to take in? If you DO want to fundraise, identify a goal and align the sponsorship levels with the amount you hope to raise. Then, determine how many of each sponsorship level you need to achieve your goal. This tool will help you track your progress, and will keep your staff and volunteers focused and motivated.
As you plan your budget, be sure to work with the Financial Services team and the UGA Foundation to ensure the registration and gift donation fees are set up according to policy. As you finalize your budget and your income projection, don't forget to account for complimentary tickets you may provide to staff or key influencers.
It is important to confirm your event and venue before assuming the event is "a go." Ideally, this should be completed 9-12 months out from the event. Then, confirm the honorees or keynote speaker, and develop the programmatic flow of the event. It is important to carefully review contracts and make sure you understand what you owe, and when you owe it. Most importantly, make sure the budget can cover what you owe.
If you are hoping to raise money, it is important to consider sponsorship opportunities. Sponsorship materials should be ready 6 months out.
You need to have a strategy to get the word out about the event. Send out the save the date cards. Unleash your volunteers to start talking up this event, and create a buzz among their networks. Engage your board! They should be co-owners of this event!
At this time, your fundraising sponsorship campaign should into place for the event.
Printed and emailed invitations should be mailed 6 weeks out from the event, and no less than 4 weeks out.
You should always plan on speaking at the event. If you have a keynote, or key stakeholder or administrator to participate on stage, let them make the pitch to get the audience involved in the cause. This is your big chance. When you have a captive audience, tell them who you are and which problems you are solving in the world! Need help identifying what to say? The alumni team is happy to help you identify your main points.
All staff and volunteers should be working the room at the event! Your meal should be cold! Make sure everyone feels welcome. Enlist your board with a to-do list! This is your chance … when the moment arrives, set out to meet and greet as many people in the room as possible.
Follow up with guests as soon as possible after the event. This could be an entirely separate blog. Make sure all of the registrations are entered in GAIL. Note any meaningful interactions or follow up.
Finally, talk through the event from top to bottom. What are the learning lessons? What blind spots did you identify that you can avoid next time? What were some big YES moments?
There is so much more that can go into alumni event planning. Checklists, timelines, job descriptions, and budget templates. The Office of Alumni Relations can advise you as you set out to determine if an event approach is aligned with your needs. Happy planning!
https://dar.uga.edu/wp-content/uploads/EverythingYouShouldkKnowAboutPlanningAnAlumniEvent.jpg
800
1200
David Fairbairn
https://dar.uga.edu/wp-content/uploads/UGADAR-logo-horizontal2.png
David Fairbairn
2019-01-23 13:19:54
2019-02-13 15:48:32
Everything You Should Know about Planning an Alumni Event