Remembering the "why" in what we do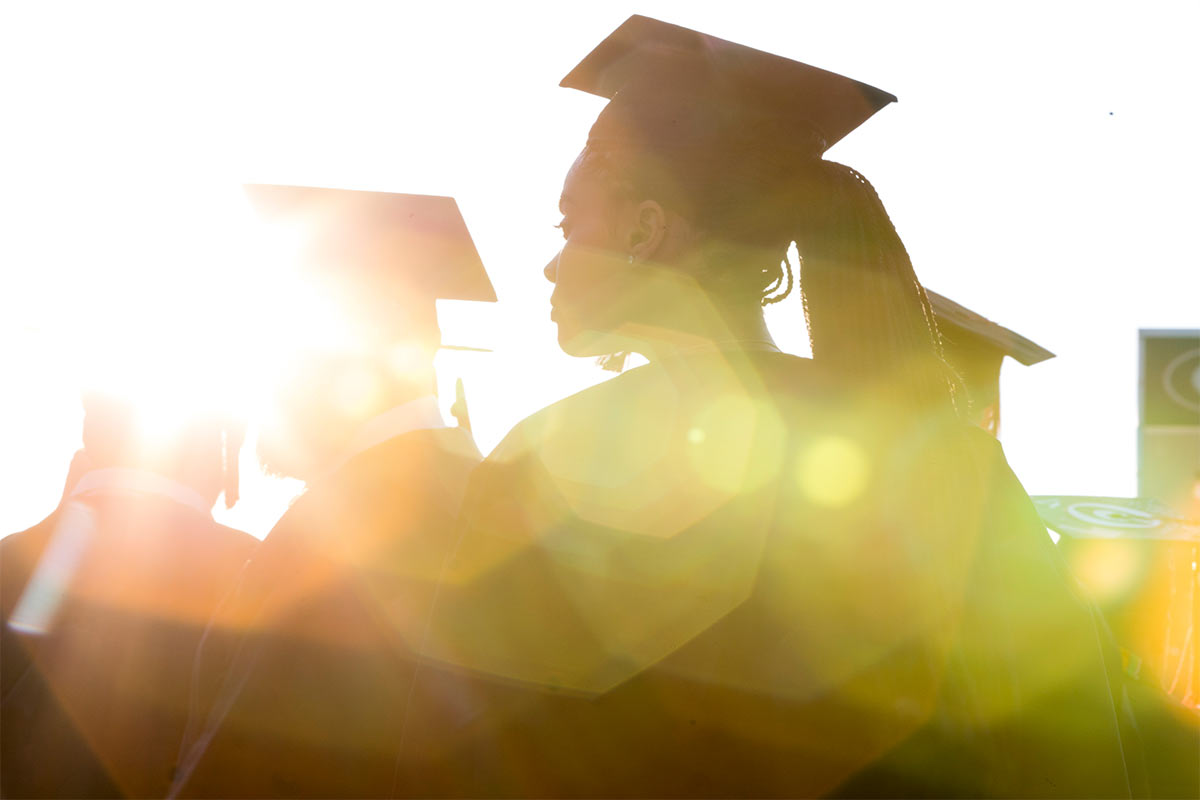 You may find this hard to believe, but I did not grow up aspiring to be a fundraiser. Shocking, I know. I have spent the last 14 years of my career in higher education fundraising and during that time I have asked myself several times 'how did I end up here?' My dream was always to be a professor of international relations. Little did I know that I would in fact spend my career on a university campus, but in a very different capacity than I had envisioned. 
When I made the decision to pursue a higher education, I did so knowing I was on my own. As a first generation college attendee, I found myself in uncharted waters and knowing I had to fund my own education. Not to mention the minor detail of being 4,000 miles from home. There was one particular quarter (yes this was before semesters) where I was preparing for final exams, but also trying to figure out how I was going to pay for the next quarter. I funded my two degrees through every method possible, short of robbing a bank. I became very familiar with subsidized and unsubsidized loans, the Perkins Grant, completing my own FAFSA and applying for various awards and scholarships. 
My experience in college prepared me well for the career journey I would embark upon. I had my own story to tell and had developed a passion for higher education. 
All these years later and that passion has not wavered. Whenever I find myself questioning the path I have chosen I think back to how receiving scholarships truly saved me from dropping out of school. 
This past semester I had the honor of sitting on a committee to help identify students for a new need-based scholarship opportunity in the College of Pharmacy. We had over 100 applicants for this particular scholarship. We had our work cut out for us. 
I would like to share with you a couple of the life stories that were described to us in the applicant essays. One student told us about how they had been living out of their car for several months. He was homeless, because the little funds he had were going towards his education. His father's health situation had depleted the funding they had set aside for the son's education. Rather than focus on his own misfortune, the student kept telling us how important his education was for he and his family. Talk about a selfless young man. 
Another student told us about her father's battle with cancer that had lasted several years. He had beaten it once, but recently the disease had returned. Compounding the family's challenging situation the student's mother also became ill. Focused on looking after her husband, she allowed her own health to suffer. The student was working two jobs and doing her best to take care of herself. She knew her parents had enough to focus on. Her concern was not with her diminishing grades – due to all the work she was doing – but with her parents that were battling for their well-being. 
We were able to support both of these students with much needed funding. It is my hope that this at least alleviated their concerns with how to pay for their education. Nevertheless, I know all too well they have more on their plate to worry about. 
This is why I do the work I have chosen. I want to do my part to help every student that is in need. Their dream is much like mine all those years ago. They are pursuing a higher education to better their lives and that of their families. And in my role, I am going to do all I can to support their journey! 
Why did I elect to share this? Because I know how easy it is to be bogged down in focusing on the metrics. The average 'lifespan' of a frontline fundraiser is down to 20 months. There is a great deal of pressure in the work we do. My advice to you is stay connected to why you originally chose this profession. Get around students whenever you can. Remember your own journey and all the doors that have been opened to you along the way. We truly are in a position to make a difference. 
https://dar.uga.edu/wp-content/uploads/optimism.jpg
800
1200
Bailey Carreker
https://dar.uga.edu/wp-content/uploads/UGADAR-logo-horizontal2.png
Bailey Carreker
2019-08-12 10:25:22
2019-08-27 09:39:20
Remembering the "why" in what we do