5 Things to Ask Yourself before Hosting a Virtual Event while WFH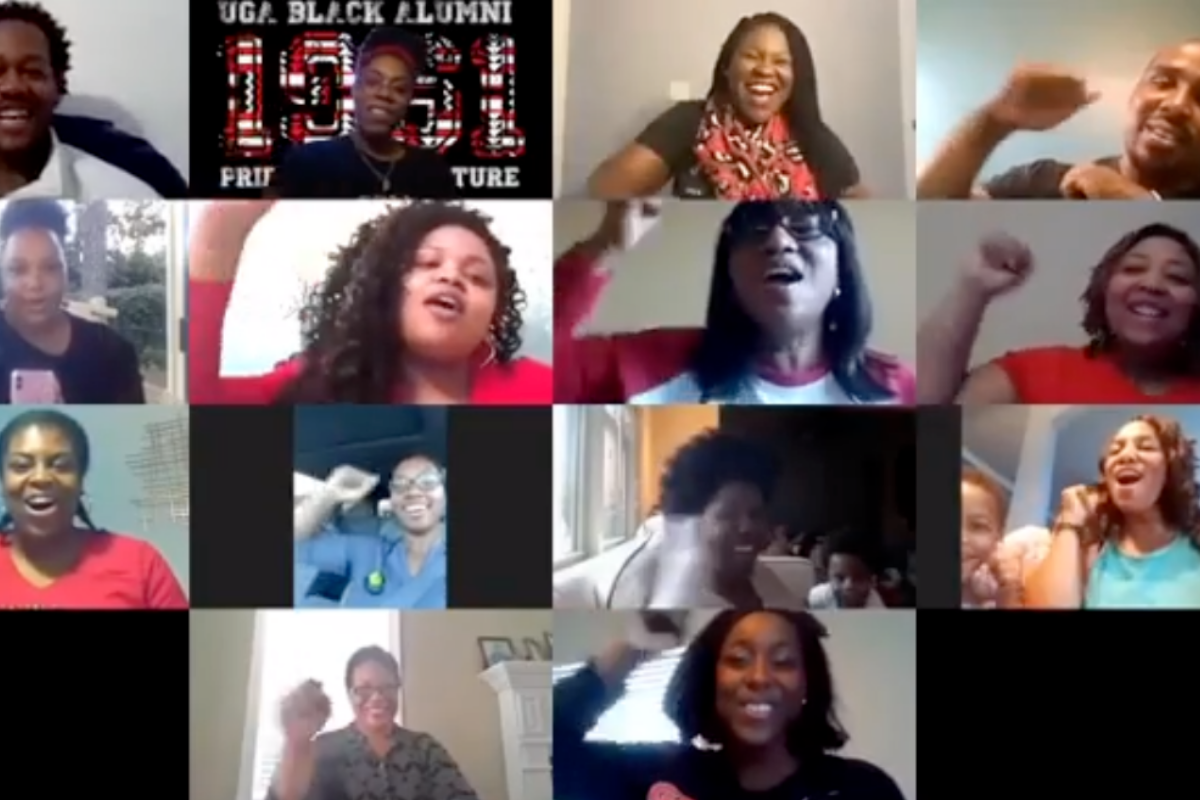 As a division, we have quickly pivoted to hosting online events, meetings and programs. Alumni Relations has hosted a few online events since working from home and, while this list isn't exhaustive, here are a few questions we recommend you ask yourself before you start.
What platform will I use?

Zoom is the platform used by our division and the one which we will be focused on for this blog, but if working with volunteers – other options may be GoogleHangouts, HouseParty App, InstagramLive and FacebookLive.
Who is my co-host?

Given everyone is working from home, assign more than one person as host. This will help make sure the event happens even when your internet randomly decides to go out because your spouse and kid(s) all decided to jump online to watch YouTube at the same time. May or may not be speaking from experience here. 😊
Assign your co-host to also act as "bouncer" especially if it is a public event. This person can remove individuals or have side conversations with individuals who should not be in the meeting, are dominating the chat, etc.
Do I have an agenda and instructions for participants?

Sharing an agenda of who will be speaking helps cut down on confusion and allows people to know how long they have to present, discuss, etc.
Ask participants to mute themselves, especially when there are more than 3-4 people.
If alumni, donors and parents are the key audience – have individuals register in GAIL so your participation is tracked. Include the Zoom link within the confirmation page along with your instructions
Use a Meeting Password and share this in your instructions. This will prevent "Zoom Bombing!"
Do I have a planned introduction?

Given the circumstances, try to avoid "How is everyone doing today" to start the meeting.
Try something like "Hello! I understand this is a hectic time and just want to say thank you for taking the time to join us. It is great to see everyone's faces."
Did I remember to add the FUN?

Pick a fun Zoom background theme
Have a surprise guest drop in
Sing a song or Call the Dawgs and record it to post on social media
Invite people to let their kids and pets say hi to each other during the meeting
Most of all, be flexible. It is a new normal and the more we practice, the better we will get! As we all learn, let's continue to share best practices on TEAMS!
For a more in depth look at best practices when hosting digital events and meetings, check out the following information
Zoom/GoToWebinar:
Once you create a meeting that will be recurring, it's best to make it a template to make it easy for future events.
Zoom has a lock room feature to lock people out after the meeting commences
You can easily create custom fields to add to your registration page for additional data points you need from the registrants.
Breakout rooms are fantastic; you can create up to 50 breakout rooms for up to 200 participants in one meeting.
Zoom meeting allows up to 300 participants
Zoom webinar ($1500 add-on for up to 500 users)

We are looking at purchasing a Zoom webinar license now and are attending an upcoming live webinar to learn more about its functionality.  Currently, we are using GoToWebinar, which is the platform we are using for the Mentor Skills Webinar Series.
GoToWebinar

Very slick, professional branding
Automated post-event emails
View only mode for participants but has Q&A and polling available

Zoom waiting room – Nice feature to admit people into a meeting and/or breakout room

You can include your organization's logo and add a description for participants in the waiting room

You can customize the confirmation email to registrants
You can add a banner and logo on the Zoom meeting registration page
You can record the meeting and/or webinar and repurpose the content
Zoom has an in-meeting file transfer and live annotating
Zoom has a virtual whiteboard; it is great collaboration tool for all attendees to add notes to it simultaneously
Zoom has closed captioning via a 3rd party (not sure about pricing)
Zoom has a wealth of training resources
You can have live stream events and share via YouTube live, Facebook, and/or other platforms
https://dar.uga.edu/wp-content/uploads/black-alumni-calling-dawgs.png
800
1200
Laura Nwogu
https://dar.uga.edu/wp-content/uploads/UGADAR-logo-horizontal2.png
Laura Nwogu
2020-04-15 12:12:24
2020-04-15 16:12:56
5 Things to Ask Yourself before Hosting a Virtual Event while WFH