Collaboration Spotlight: Virtual New Parent Welcome Events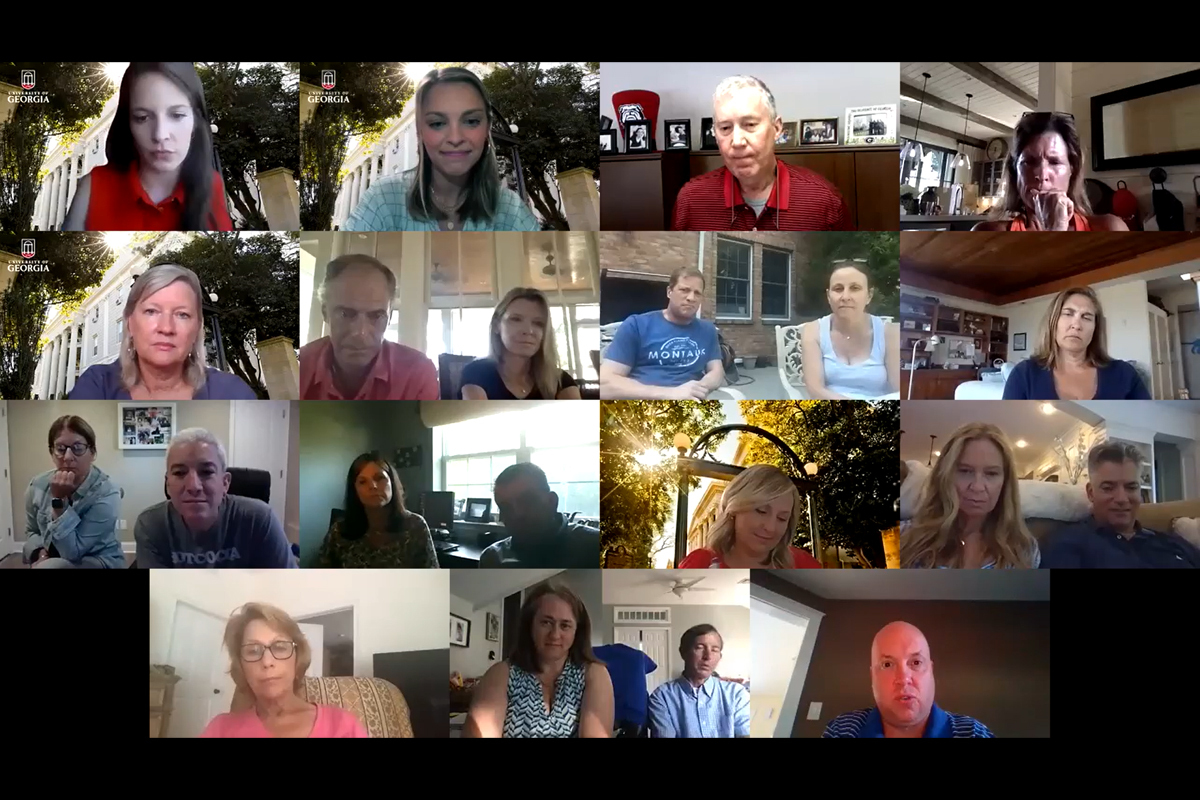 It is funny to think back on the beginning of this year, when it felt like everyone was declaring 2020 "the year of seeing clearly." Oh, the irony.
It seems that our sight lines have never been more obstructed than during the COVID-19 pandemic. Earlier this summer, in the face of impending budget cuts, obscure social distancing guidelines, and such a new and unpredictable virus, our team looked at each other (on Zoom, of course) with lots of shrugged shoulders and blank, deer-in-headlight stares. "How will we recruit new Parents Leadership Council members this year?"
Once the shock wore away, we got to work.
We began to pivot our PLC recruitment strategy, all the while not quite knowing how things would turn out. We decided that in the place of our usual summer docket of 16 PLC Recruitment Events across the country, we would host Virtual New Parent Welcome Events. During one of these events, new parents might hear from existing Parents Leadership Council members from their area; one of our illustrious UGA VIP members, including Dean Bill McDonald, Dr. Michelle Cook, Jill Walton, or Kelly Kerner; and DAR staff members. We also were able to share a video message from VP Victor Wilson, as well as Ken and Elizabeth Correll Richards' PLC video spotlight.
When all was said and done, we hosted 10 virtual welcome events for parents of new students coming from New Jersey, New York, Connecticut, California, and Atlanta. These new and often nervous parents were able to ask questions and voice concerns, all while celebrating their students' acceptance to the University of Georgia. None of this would have been possible without the assistance of the Regional Team.
When our team was feeling a tad unsure and skeptical about virtual events at the beginning of the summer, Alysse Whatley stepped onto the scene. We partnered with Alysse on hosting two events—one for new parents from New Jersey, and one for New York/Connecticut parents. During the planning process, she created a framework agenda, as well as provided constant creative solutions to new and unusual problems. She moderated these events and navigated several tricky and sticky questions from concerned parents. Ultimately, Alysse helped us to lay the foundation and create the template for the remainder of our summer events in other areas.
We also had the pleasure of co-hosting several events with Bethany Glass and Natasha Radojcic. Bethany and Natasha provided helpful insight and perspective to our team as we planned to address parents from their respective areas; their expertise proved invaluable. We plan to host a series of other events in Virginia, Dallas, Washington D.C., and several more. Thanks in advance to our Regional partners who will be co-hosting these events with us!
As a result of these virtual events and other PLC Recruitment tactics, such as our Summer 2020 PLC Recruitment Email (thanks, Loran and the DARCOMM team!), we gained 12 new PLC families and are continuing to follow up with interested parents. At $5,000 per family, this amounts to at least $60,000 of additional funding for student organizations and student-serving programs on campus through the Parents Leadership Council Grants Program.
You don't always need 20/20 vision to see clearly. You just need a good team.
https://dar.uga.edu/wp-content/uploads/FeatImg-2020-CollabSpotVirtNewPrnts-V1.jpg
800
1200
Clarke Schwabe
https://dar.uga.edu/wp-content/uploads/UGADAR-logo-horizontal2.png
Clarke Schwabe
2020-09-04 13:53:27
2020-09-04 13:53:27
Collaboration Spotlight: Virtual New Parent Welcome Events