Zoom and Kaltura: Two peas in a pod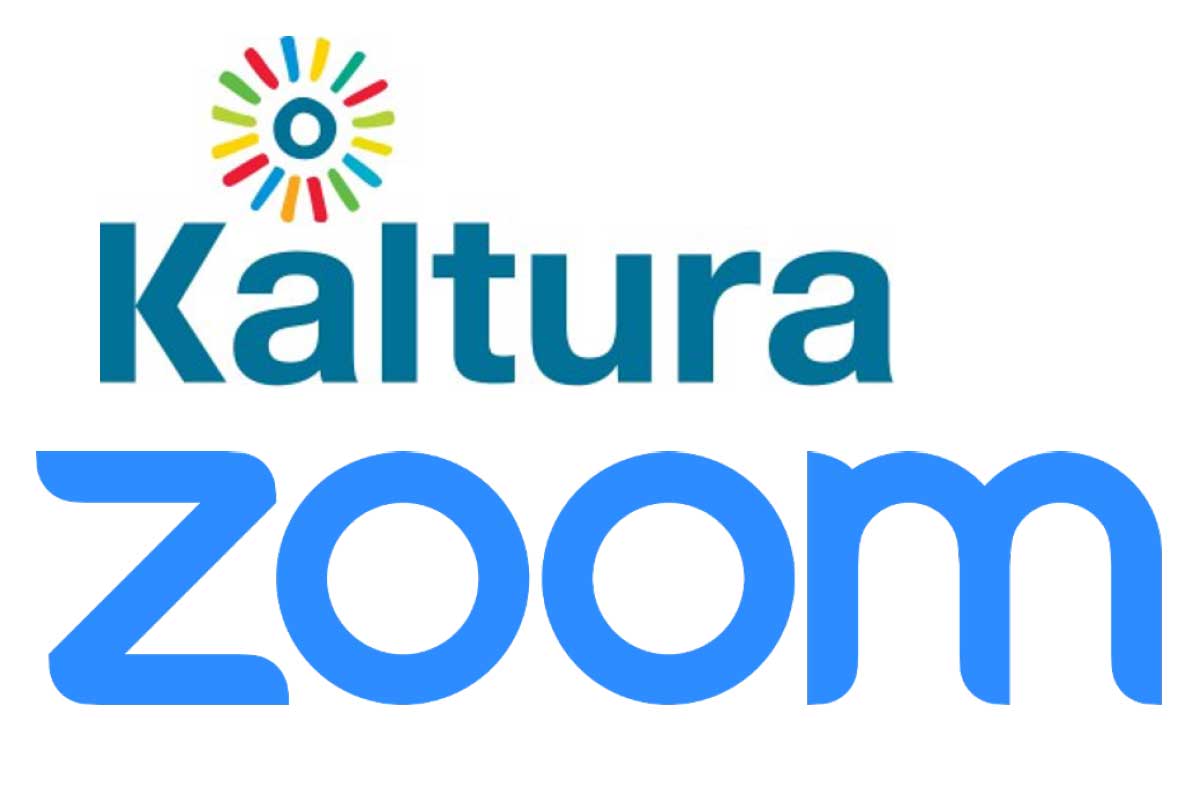 I'm sure most of you have used YouTube, Vimeo or other online video sharing platforms in some capacity. Did you know UGA offers a similar product for faculty, staff, and students to use for FREE?!
If not, let me introduce you to Kaltura. Kaltura functions much in the same way as those popular online video sharing platforms I mentioned earlier. All faculty, staff, and students already have an account at their disposal. To access your account, just log in to https://kaltura.uga.edu/ using your MyID credentials. With your Kaltura account, you can upload media content where it can be edited, shared publicly or privately, and made accessible to collaborate with others.
In fact, users in DAR are already taking advantage of this resource. For example, DAR Client Services has created a public channel for Development and Alumni Relations in the Campus Units section of Kaltura. This channel is now hosting instructional videos for GAIL and FAME topics.**
Now, what does this have to with our beloved friend, Zoom? Over the past year, these two products have worked together thanks to an integration with Zoom's cloud storage feature. EITS worked with the programmers at Zoom to connect your UGA-issued Zoom account to your Kaltura account. This connection is now automatically uploading copies of all recorded meetings and webinars saved to your Zoom account's cloud storage to your Kaltura account. One goal behind this connection was to offer a better storage and hosting solution for recorded content from Zoom. Zoom's cloud storage feature is intuitive and user-friendly, but there are storage capacity limitations and the disadvantage of this feature not being centrally managed by EITS.
Storage capacity is not a concern, and your recorded content is centrally managed by EITS when you use Kaltura. EITS has direct back-end access to Kaltura content and can support unique scenarios that would otherwise be supported by a third party external to UGA. For example: Earlier this summer, we were able to recover recorded Zoom content from a staff member's Kaltura account several months after they had separated from UGA and their Zoom account had been deleted.
Since you are up-to-speed with Kaltura and Zoom's relationship, I encourage you to check out your own Kaltura account if you have any recorded content on your Zoom account. Use the link above to access your account today. Be sure to click the user icon in the top right of the webpage to access the log in screen.
Looking ahead, we need all DAR staff who are actively using Zoom's cloud storage feature to host and share recorded content long-term to switch over to their Kaltura accounts for these needs. In the new year, DAR IT will implement changes to the retention of recorded Zoom content in our division-wide cloud storage allotment. At that time, recorded content will be purged on a recurring basis to minimize the usage of Zoom's cloud storage. Look for an announcement in the coming weeks with an implementation timeline. While I will be your primary contact for questions or concerns with redirecting your shared content from Zoom to Kaltura, please submit initial feedback or questions to ude.agu@tiksa.
Good luck getting to know Kaltura!
** Contact Eric Schmidt for more information on GAIL and FAME instructional videos hosted on Kaltura. 
https://dar.uga.edu/wp-content/uploads/Feature-Image_sized.jpg
800
1200
Emily Munnell
https://dar.uga.edu/wp-content/uploads/UGADAR-logo-horizontal2.png
Emily Munnell
2021-11-29 11:08:20
2021-11-29 11:08:20
Zoom and Kaltura: Two peas in a pod