10 Things I Wish I Had Known Before Becoming a Frontline Fundraiser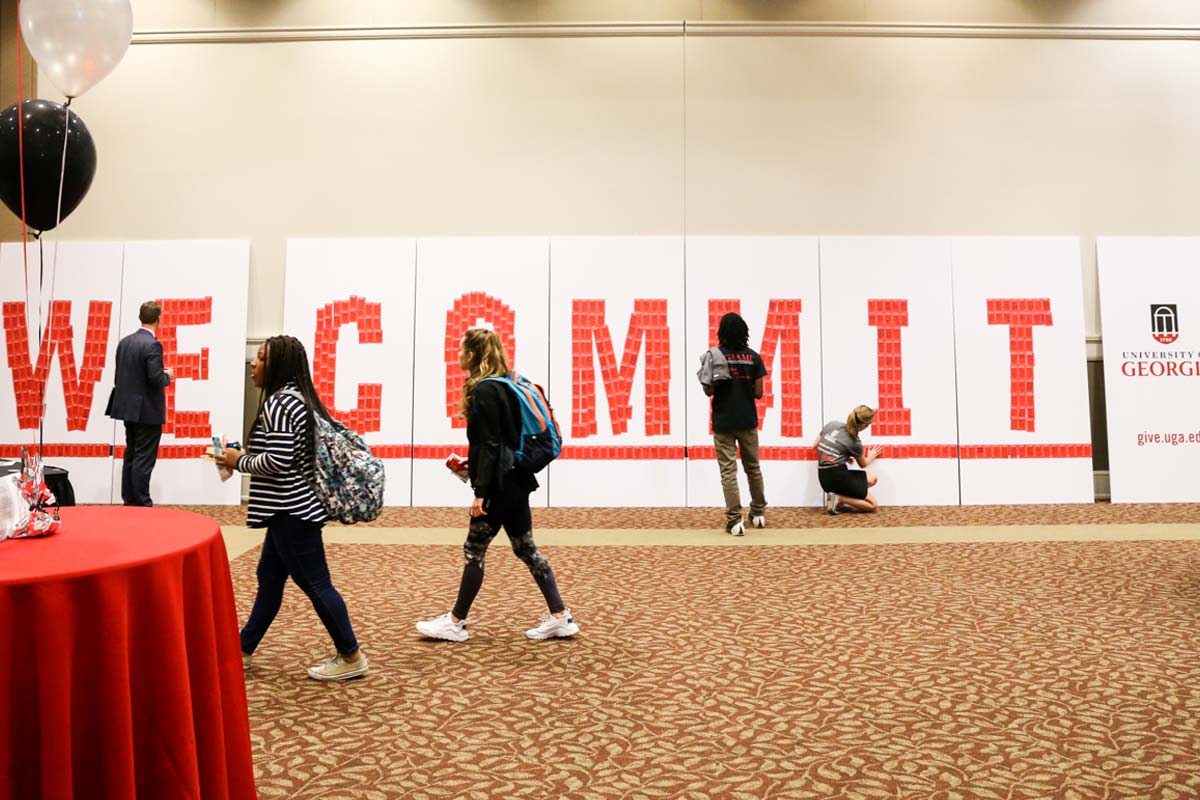 Do you ever look back on the first few years of your career as a fundraiser and say to yourself, "Did I really do that?" I have multiple times, whether it was making an assumption about a donor or over-researching a prospect before picking up the phone. Or, how easy it is to forget specific details from a meeting because you procrastinated writing down and entering the meeting into the system (in our case, GAIL)? This list brought back many memories for me—it is also a great reminder about what's important in our roles, and how to re-center what we are doing and why we are doing it. I hope you find this list, written by Kelley Marchbanks at Advancement Resources, as thoughtful and mindful as I did.
10 Things I Wish I Had Known
Before joining Advancement Resources, I had the pleasure of working in advancement for over 15 years, including nonprofit management, alumni relations, and as a frontline fundraiser. Recently, a friend of mine decided to enter this profession and asked me for advice. Below is the list of the top ten things I wish I had known all those years ago when I joined the world of advancement.
Food and Libations Abound


So much of our work revolves around food—REALLY GOOD food, wine, and beer. I don't think I am the only one who has gained more weight than I would have liked since joining this profession. I can also admit to enjoying every pound! Similarly, the ability to maintain any kind of dietary preference is almost impossible. A dear friend and former colleague really dislikes seafood. She works along the Pacific coast where donors LOVE seafood and most especially salmon. She has countless stories of many "fine" seafood meals shared with donors. Yes, you can kindly decline certain foods (especially if you have food allergies) but often it is easier to just say thank you and hope your face doesn't give you away! 

Buy Stamps


The art of letter writing is considered a lost art. We, as professionals, are keeping that art alive and well. Hand-written cards for birthdays, holidays, anniversaries, sympathy, and "just because" are pure gold. There is something special about getting a card with an actual stamp and hand-addressed envelope. Recently, a very dear donor passed away. At his funeral, the family shared a stack of all the cards I had sent over the years. He had kept every single one.

Pictures are Hard to Toss


A mentor of mine shared this tip early in my career: Whenever possible, snap a picture and, if possible, be in the picture, too. Print it out, write something real on the back, and send it. It's easy to toss a letter and never think of it again, but people think twice about throwing away a picture. For really meaningful meetings, such as a donor recognition event or bowl game watch party, send the picture framed. It is amazing how I see pictures I've sent years later.

Just Make the Call


This is one we all have heard, but it can be the hardest part of what we do. There are so many worthwhile (and worthless) distractions. Whether it is requesting an appointment, calling back an unhappy donor, or calling to just say thanks, just make the call today…now.

Metrics Matter


When I joined this profession over 15 years ago, it was all about the "substantive visits." That was the primary metric. Today, it seems like the metrics are not only more complicated, but there are a lot of them. They can be a great way of keeping track and staying motivated. They can also be somewhat tedious. Take the time to know what the metrics are, where they're recorded, how you can track your own numbers, and find a way to meet/exceed them (preferably, not during the last two weeks of the fiscal year).

Do Your Contact Reports ASAP


These are so important to the work we do. The longer you wait, the less useful they are for colleagues now and in the future. I found that dictating my report into the notes section of my calendar, on my cell phone, in the car, before I went on to the next visit, allowed me to capture the most detail from the visit. No matter how you do your contact reports, DO them!

Not Everyone's Cup of Tea


There are going to be donors and colleagues with whom you won't mesh. That is OK! Some people hit it off and some just don't. If you (or they) just aren't feeling it, that is the time to bring in one of your great academic partners or colleagues. Remember, your job is to connect the donors to your institution, organization, or cause in ways that are meaningful to them. That might be in partnership with someone else.

It's NOT About ME


If you've been around Advancement Resources, you have seen this statement before. Often, the hardest part of the job is when we get in our own way. Hesitations and insecurities surface when we forget the perspective of the donor and focus on how we feel. Remember, we are helping donors make meaningful connections and do something that matters.

There is No Greater Profession


People will often respond in funny ways when you tell them what you do for a living: "I could never ask for money" or "hold onto your wallet" are typical responses. You are joining a truly noble profession alongside others who share a passion for what they do. What you do makes a difference. You will make connections and friends that will last a lifetime while making the world a better place. That level of connection takes time, talent, heart, and soul. That is asking a lot, but it is worth it. There is something truly magical when you help a donor connect his or her passions to a real need.

So Many Stories


You will have stories throughout your career that will be publish worthy! For those of you who work directly with an academic/organization leader, you will spend a significant amount of time traveling together. You will meet with all kinds of people in all kinds of strange places and get to do and see things that normal people would never experience. Take it all in, and might I suggest—keep a private journal (maybe change the names to protect the innocent).
https://dar.uga.edu/wp-content/uploads/campaign-wecommit.jpg
800
1200
Katy Clements
https://dar.uga.edu/wp-content/uploads/UGADAR-logo-horizontal2.png
Katy Clements
2019-01-27 11:54:14
2021-02-16 11:10:44
10 Things I Wish I Had Known Before Becoming a Frontline Fundraiser