Ag Inspiration from Iowa State and Tennessee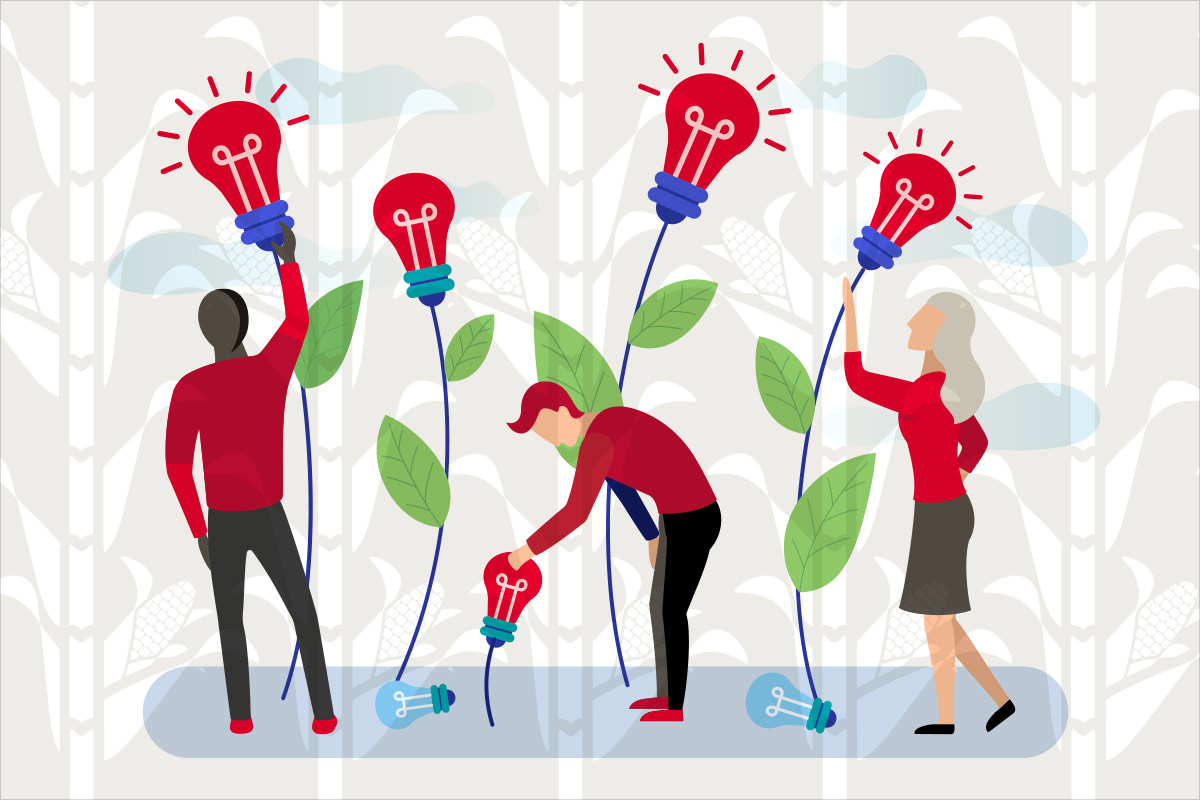 Laura Wilkerson in CAES invited me to help judge the National Agricultural Alumni and Development Association (NAADA) Publications and Projects competition this spring. A few submissions left me inspired and I thought I would share with others – enjoy!
Iowa State University Curtiss League of Awesomeness
An interesting idea to engage young alumni. The tone for their materials is laid-back, spirited and just plain fun … who wouldn't want to join a "League of Awesomeness?!?"

Overview
The Curtiss League of Awesomeness was created in 2014 for ISU's College of Agriculture and Life Sciences (CALS). The program engages the time and talent of young alumni to assist with strategic initiatives in the areas of recruitment, advocacy and awareness. Members are invited to participate in a variety of activities throughout the year, including student recruitment and retention, events, social media, and advocacy. Curtiss League members represent CALS in 21 states, D.C. and Canada. The college communicates to members via monthly newsletters, LinkedIn and social media. The long-term vision for this program is built on the premise that active engagement of young alumni leads to targeted fundraising opportunities and the formation of a lifelong affinity for CALS.
Impact
Now 261 members strong, the Curtiss League has grown 208% since 2014. Member retention rates in 2018 were 76%. The engagement rate of members who contributed to CALS initiatives is 93%
Curtiss League members are a loyal and vocal audience, frequently extending their engagement to other facets of the university. Collectively, they are a highly effective grassroots marketing force, increasing the reach of strategic posts on CALS social media platforms.
In 2018, Curtiss League members volunteered at CALS events, served as guest lectures for CALS classes, assisted with strategic CALS recruitment and retention efforts, represented CALS interests with the agricultural lobbying group Grow Iowa Ag, and hosted tours on their home farms for CALS guests and students.
The impressive contributions of Curtiss League members to CALS and service in local, state and national civic organizations led to the creation of a new college honor in 2015: the "Emerging Iowa Leader Award." The awardee is selected by the CALS dean and is presented during the college-sponsored Big 12 basketball game.
See More
If you're interested in learning more about the Curtiss League, here are a few handy links:
University of Tennessee Together We Grow Campaign
As we are on our own campaign journey, I found it interesting to look through materials from UT's campaign for agriculture that launched in September 2018. The launch event featured "stations" throughout the event space that highlighted UT programs impacting their state—see the video for a peek at the station map.
Overview
The UT Institute of Agriculture (UTIA) launched its most courageous fundraising campaign ever in September 2018. The Together We Grow Campaign's goal is to raise $175 million by 2022 from nonpublic sources. The campaign objective is to communicate how UTIA not only has a history of worldwide impacts thanks to the support of friends and alumni, but it also has a future of growth only possible through collaboration. A range of campaign materials, website, campaign launch event, and other materials support this effort and are instrumental to the communication of the message that it is only "Together We Grow."
Impact
Many attendees cited the kickoff event as one of the best UT events ever. The professionalism and effective storytelling led one donor to say "You've raised the bar for all of us."
The goal of the campaign is for donors to feel connected to philanthropy and its impact at UTIA like never before. Barely half a year into the public phase of the campaign and UT is at 95% of the goal. Nearly $13 million of that was raised since the public launch in September.
See More
This PDF includes a number of materials not shown in the video above from the launch event, including campaign videos, invitations, event floorplan/layout, photos, website and email.
Iowa State University At-Risk Postcard
This is an interesting way to engage young alumni in ways that directly enhance student retention.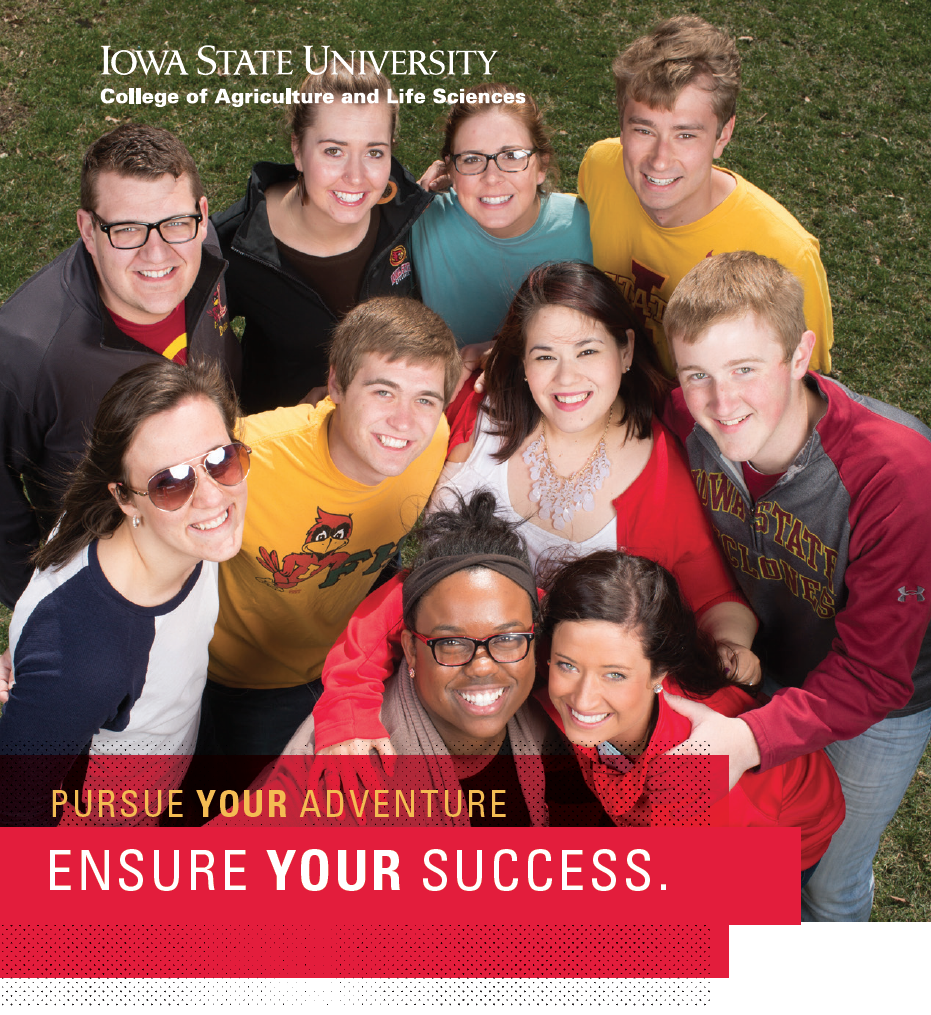 Overview
Each year, a number of students are identified as statistically at-risk for academic struggles—these students may not even realize they are at risk, further complicating matters. The ISU College of Agriculture and Life Sciences (CALS) created an at-risk postcard series to leverage real young alumni stories to provide subtle advice to these students about the importance of using campus resources to ensure academic success. Young alumni in the Curtiss League of Awesomeness were asked to complete a survey that includes a message of support to an unidentified at-risk student. CALS Student Services collects the submissions, matches them with an appropriate student and sends the postcard (thus protecting study privacy). The student benefits by receiving a postcard that shares how alumni may have initially struggled and how they overcome their challenges using campus tools and personnel. The postcard can also include contact information if they'd like to add this alumnus to their support network. The alumnus benefits as they get the opportunity to provide advice and encouragement while welcoming a new student to campus.
Impact
This program benefited both the Alumni outreach team and the Student Services team. It also contributed to positive outcomes such as an increase in freshmen usage of supplemental instruction. 92% of the at-risk students targeted returned Spring semester having made satisfactory academic progress–a rate no different than their non-at-risk counterparts. While the primary audience is relatively small, the project can be scaled up and replicated on an annual basis with ease.
https://dar.uga.edu/wp-content/uploads/Ag-Inspiration.jpg
800
1200
Danielle Bezila
https://dar.uga.edu/wp-content/uploads/UGADAR-logo-horizontal2.png
Danielle Bezila
2019-06-10 11:19:10
2019-06-10 17:24:32
Ag Inspiration from Iowa State and Tennessee