Behind the Scenes at Quarters B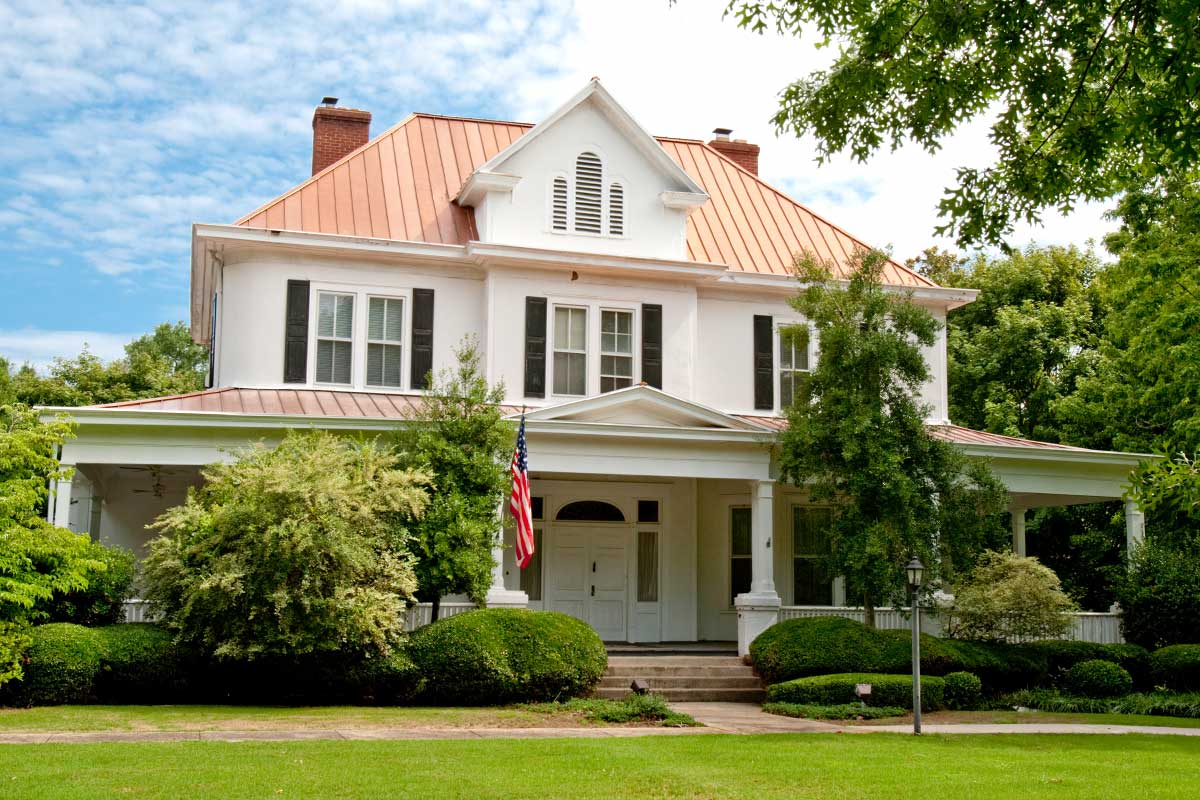 Often considered a back-of-the-house function of the Office of Development, UGA Donor Relations and Stewardship ensures that our donors are cultivated with gratitude, warmth, and originality. Our success is dependent upon on the quality of the work that occurs before and after the gift, like the accuracy of Gift Accounting and Financial Services, creativity of Communications, savviness of Special Events, and responsiveness of frontline fundraisers. We are energetic and take pride in allowing our personalities to shine—in the planning and execution phases. But do you know everything that's going on behind the scenes at Quarters B?
Here are five facts about Donor Relations and Stewardship:
1. We edit everything. Over and over.
Our writers keep us afloat. Calli Choe, Presidential Stewardship Coordinator, managed the production of over 1,900 personalized acknowledgements in 2018. Even with four years of experience, she passes her writing to at least two other team members before these letters move to administrative approval. Avoiding even the smallest mistakes matter when acknowledging a major gift. From the address to the salutation, fund name to purpose, no stone can go unturned when a donor's name is involved. The same process occurs for the Honor Roll of Donors. Our Presidential Stewardship team updates recognition preferences monthly and reviews over 7,000 names each August to ensure that our online and printed versions are accurate.
2. Our events are all-in.
Donor Relations is the sole manager of two major events each year: Thank a Donor Day in April and Faculty, Staff & Retiree Donor Appreciation in August. We also serve as essential donor relations strategy and support for the Presidents Club Reception held each fall. Jordan Dotson, Assistant Director of Presidential Stewardship, manages the logistics for these events, but the entire team participates as an event day approaches. Thankfully, we enthusiastically answer to calls for "other duties as assigned." A few weeks per year, you can find us receiving and unloading materials, stuffing envelopes, folding t-shirts, or tying ribbons on donor gifts; the list goes on. Everyone brings something to the table, whether that is handy-work, craftsmanship, or strength! Through carefully planned prep work and cleanup, we hope that our events seem effortless for our attendees. And, as our team has grown, we have only seen our processes improve. As we like to say around here, "many hands make light work."
3. We are competitive.
Our goals may not be easily measured, but we are always seeking ways to improve. By listening to webinars, benchmarking, reviewing new products, and attending conferences, we appreciate finding out that we have work to do. Even our "best practices" can be made better. We value debriefs and annual reflection, and we promote candid and respectful feedback. By including multiple team members in decision-making and refreshing our processes annually, we are able to make small changes that impact our donors in significant ways.
Our work has not seen only an increase in happy donors. Our competitive nature has made a name for itself in our profession. Over the past five years, we've spoken at five conferences, been referenced by fundraising consultants, and replied to over 20 university donor relations shops seeking advice. We've also received gold, silver, and bronze CASE Circle of Excellence Awards for professional development, stewardship, and collaborative programs. While we enjoy winning awards and sharing advice, we see a greater value in looking to the future and staying current for the sake of our donors and for ourselves. We aren't sure exactly where the line is when competition is no longer healthy, but we like where we're heading.
4. We work best as a proactive partner.
Stewardship is essential to the life cycle of giving. The follow-up and engagement that donors experience with our university sets the foundation for the next gift. Our communications and events are strategically organized so that even if a donor's development officer changes reporting and acknowledgement remains consistent. Because of that, we work best when we are included from the beginning. We are advocates to ensure that our donors' UGA experiences are holistic and appropriate, and there are many ways to collaborate with us to make that happen! For example:
Presidential stewardship works closely with Special Events and Development to ensure that event invitation lists, briefings, and personalized letters from our administration are strategic and accurate.
Scholarship stewardship ensures that we're engaging our scholarship donors in ways that mean the most to them.
Many of our reports can be personalized or include special touches at your request.
We can help you understand what stewardship will occur when a donor accepts a new major gift proposal.
5. Our work grows with every gift.
Since FY15, annual Presidents Club membership has increased 35%, even with an increase in the giving threshold. We now have more than 14,000 loyal donors giving consecutively for three or more years, and the number of endowed funds has increased 37% to over 2,300. Many of these gifts may already be closed, but pledges are still open and our current donors have the ability to give again. Even without implementing new strategies, our current donor relationships mean that our work will continue to increase as we reflect on older giving and look to new opportunities. It is ever more important that we stay sharp in our abilities to change and engage our donors in effective, efficient and meaningful ways. Whether it's going digital or revamping existing processes, Donor Relations and Stewardship continues relationships with our donors to secure future giving to UGA.
Even with a robust team and spacious new location, the scope of our work can't be boiled down to these five bullets. The final product that our colleagues and donors see is the punctuation to very long, thoughtful processes. We consider ourselves lucky to serve as advocates for all things gratitude in our Division. You can count on us to be both creative and detail-oriented when putting our donors first.
https://dar.uga.edu/wp-content/uploads/QuartersB.jpg
800
1200
Zach Armstrong
https://dar.uga.edu/wp-content/uploads/UGADAR-logo-horizontal2.png
Zach Armstrong
2019-04-02 16:57:06
2019-04-04 22:29:33
Behind the Scenes at Quarters B