How YOU Can Promote UGA's Alumni Weekend (and other big events)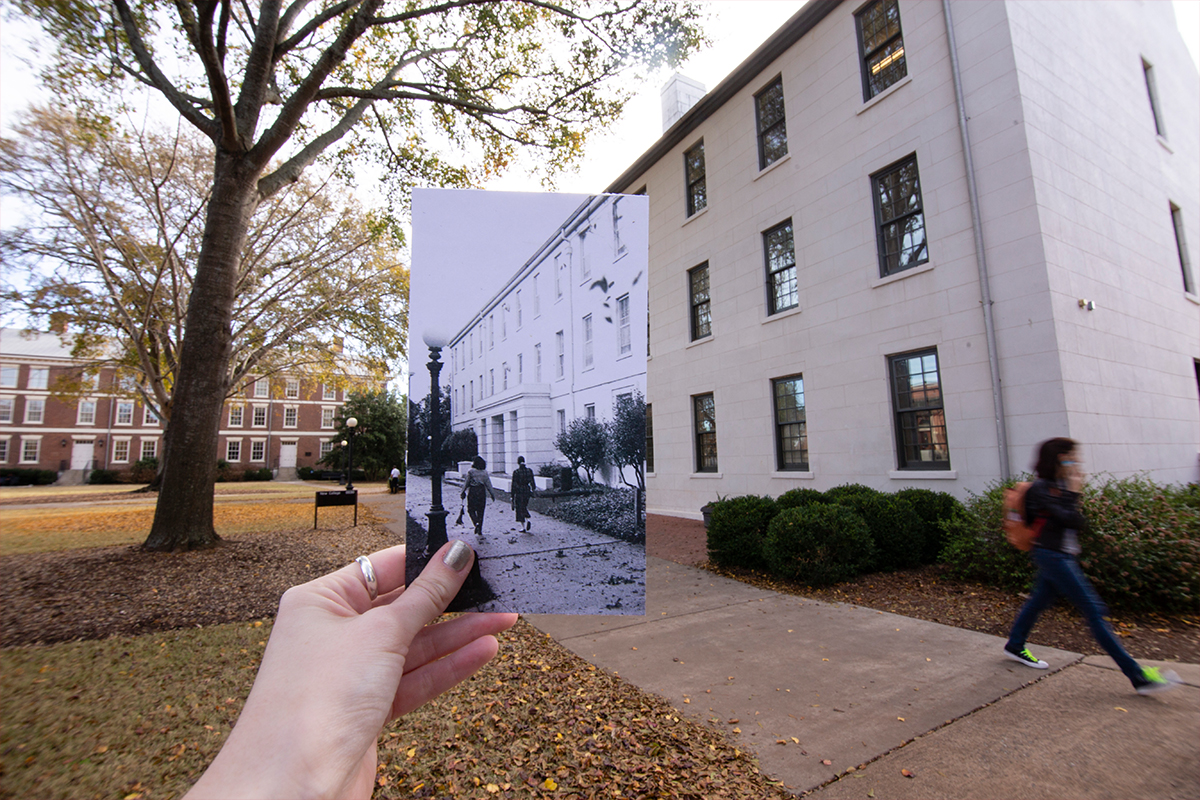 In development and alumni relations, hosting alumni and donors at events can be effective in engaging attendees by allowing them to:
Meet UGA administration, faculty and staff to ask questions and share insights.
Meet fellow Bulldogs, especially those who are highly involved with UGA.
Learn about what is happening on campus and the impact UGA has on the state and the world.
Renew their love for the University of Georgia by recalling fond memories and exchanging positive stories.
Take home swag and photos that will remind them of their alma mater throughout the year.
Boast about their presence on social media to friends and family members.
Understand how they can take steps to become more committed to UGA through giving, volunteering or hiring.
In a nutshell: events are a great step as we pursue our vision of EVERY BULLDOG COMMITTED TO GEORGIA. And it's on ALL OF US to help ensure the success of UGA events—no matter their size.
But I work in the "Office of X" – how can I help promote an event I'm not involved in planning? It's easier than you think and we'll use a new event, Alumni Weekend, as an example.
First, the details:
IT IS GOING TO BE AWESOME. Have you seen photos of what Lauren Cook's team put together for the UGA vs. Auburn home tailgate?
Alumni Weekend will be held in Athens March 21-23.
$150/person or $250/couple. Includes four meals, a reception, TEDxUGA tickets, and some killer swag.
This is their chance to return to Athens and relive their glory days. Attendees will eat in the dining halls, take classes with top professors like Loch Johnson, and participate in extracurricular activities – just like a student! They'll event "graduate" on Saturday.
See the full pitch on the Alumni Weekend website, which David Fairbairn created so beautifully.
Getting alumni/donors to register is more difficult than just dropping an invitation in the mailbox. Our attention spans are shrinking, we're hit with millions of messages each day, and we're greatly influenced by what our friends/family are doing on social media. A 20 percent open rate on an email is considered a success, but that still means that 80 percent of recipients won't ever open the message.
Therefore, getting folks in the door is half the battle! Here are four ways you can help your event planning colleagues attract the audience they need for their event to be a raving success:
SHARE ON SOCIAL MEDIA
Post on your personal accounts (we all know at least one UGA grad/donor!)
Encourage your contacts to share the event with their social networks.
If you manage a school/college/unit social platform, share the event!

DARCOMM often creates graphics and copy that you can use to do this.

You don't have to be Shakespeare. Include the URL to the event and a one-sentence call to action.
SEND EMAILS + TEXT MESSAGES
Drop a line to friends/family via email or text and encourage them to attend. People trust their friends more than an email from any organization, including UGA.

One attendee with a genuine interest in UGA is far better than 10 people just going for the free food. So you don't need to text your whole contact list – pick a few who you think would enjoy the event.

If you are a fundraiser, events are great excuses to contact your prospects.
INCLUDE IN OTHER COMMUNICATIONS
Consider how you can cross-promote when you are communicating with alumni/donors about other things.
If you don't work in an official communications/marketing capacity, you can still do this!

Include a link to register in your email signature
Add the event to your online calendar.
Mention it during remarks at an event.

For those individuals who manage communications for different areas on campus, you can also:

Add promo graphics from DARCOMM to the bottom of blog posts
Share the event in an e-newsletter or other email to alumni/donors
Connect the event to your target alumni/donors in a blog post
Add it to your website 
SHARE WITH VOLUNTEER GROUPS
Our alumni/donor volunteers have already illustrated a strong affinity for UGA by agreeing to participate on advisory boards, leadership councils, and boards of directors, so leverage those individuals to attend or to help promote.
These steps are meant to be simple and to enhance what DARCOMM and others are doing to ensure events are well-attended. If each of us in DAR contacted just one friend or family member per event – that's more than 200 people! That's the power of word-of-mouth and the power of the DAR family.
https://dar.uga.edu/wp-content/uploads/HowYouCanPromoteAlumniWeekend-image1-1.jpg
800
1200
David Fairbairn
https://dar.uga.edu/wp-content/uploads/UGADAR-logo-horizontal2.png
David Fairbairn
2019-01-28 11:55:22
2019-02-13 15:37:42
How YOU Can Promote UGA's Alumni Weekend (and other big events)