Meet Your Audience Where They Are: Social Media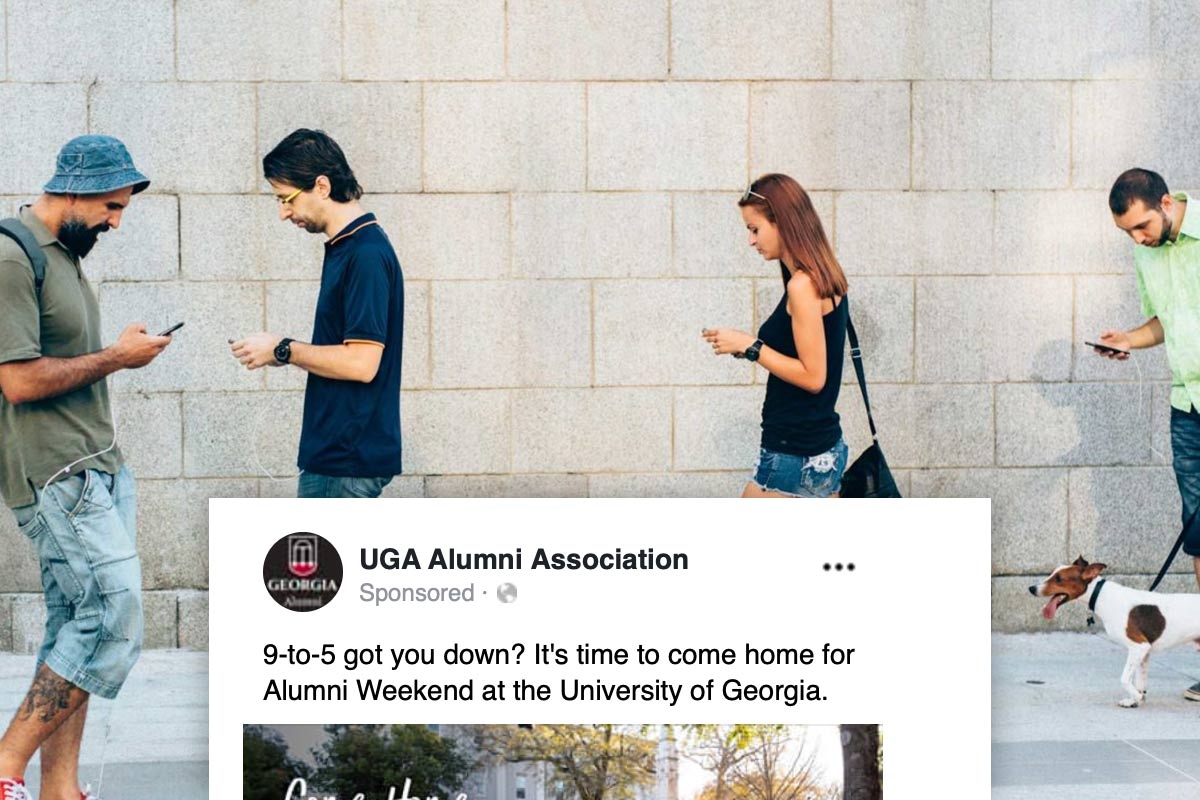 TL;DR
People check social media on their mobile devices regularly (often compulsively)
Social media accounts are a great way to gain visibility for a business or cause
Building and reaching an audience is very difficult
Social media ad platforms are a great way to reach those who are on social media but don't already follow you
You can target ads directly to a selection of constituents
Social ads are an excellent way to meet your audience where they are
The Ubiquity of Social Media
When you need to inform an audience about something new or compelling (content, products events, fundraising initiatives), social media is an ideal place to broadcast the message. We regularly observe people taking any spare moment they have to look at what friends and family are up to on Facebook, scroll through photos on Instagram or check the latest trends on Twitter.
Building & Reaching an Audience – Not as Easy as You Think
Building a following on social media is difficult. Significant energy goes into creating and promoting engaging content. Once you have the content, reaching your intended audience can still be challenging. For example, the University of Georgia has more than 350,000 living alumni. The UGA Alumni Association has 40,000+ followers on Facebook, which is substantial. However, it means that over 250,000 of our alumni will never see our content. Those that do follow our accounts are not guaranteed to see our content. For example, a typical post on Facebook only reaches around 16% of our followers. Twitter is slightly better with a typical post reaching about 21% of our followers.
Closing the Gap
How do we reach the other 250,000 alumni? Fortunately, the social media services feature advertising platforms that offer powerful targeting features that allow us to intelligently reach the most relevant portions of billions of active monthly users.
Power of Targeting: Interest-based Audiences
You can build custom audiences to advertise your message based on interests, location and the engagement patterns of regular users of the platform. For example, on Facebook you could target an audience of…
Georgia football fans
who live in downtown Atlanta
who have attended trivia events
who have displayed an interest in craft beer.
This audience would be extremely relevant if you wanted to promote a trivia night at a downtown brewery.
Power of Targeting: Custom Lists
We can also build a custom list of constituents. Factors like giving history, charitable gift history, academic background and alumni engagement (event attendance, etc) will help ensure our audience is receiving a relevant ad message. For example, if you were building a campaign to support the Third Pillar (gifts to UGA for three consecutive years), you can target only those who have given two years in a row. If you were building a campaign to support the Music Business support fund, you could target only those with a demonstrated interest in music or business.
Power of Targeting: Retargeting
Delivering ads to people who have visited specific pages on your website is also an effective way to reach your audience. If someone visits a page about the Parents Fund, they will later be served an ad with a link directly to the Parents Fund donation form.
Meet your audience where they are
People are constantly on their phones checking on their social networks. If that's where our audience is, it's important that we meet them there with our message. But it's not just about being there with any message, it's about being there with a message that is relevant to them, resonates with them, and has the chance to inspire action moving forward.
https://dar.uga.edu/wp-content/uploads/post-header2.jpg
800
1200
David Fairbairn
https://dar.uga.edu/wp-content/uploads/UGADAR-logo-horizontal2.png
David Fairbairn
2019-01-25 12:02:06
2023-02-27 14:51:49
Meet Your Audience Where They Are: Social Media