New Kid on the Block: The DAR Hiring Experience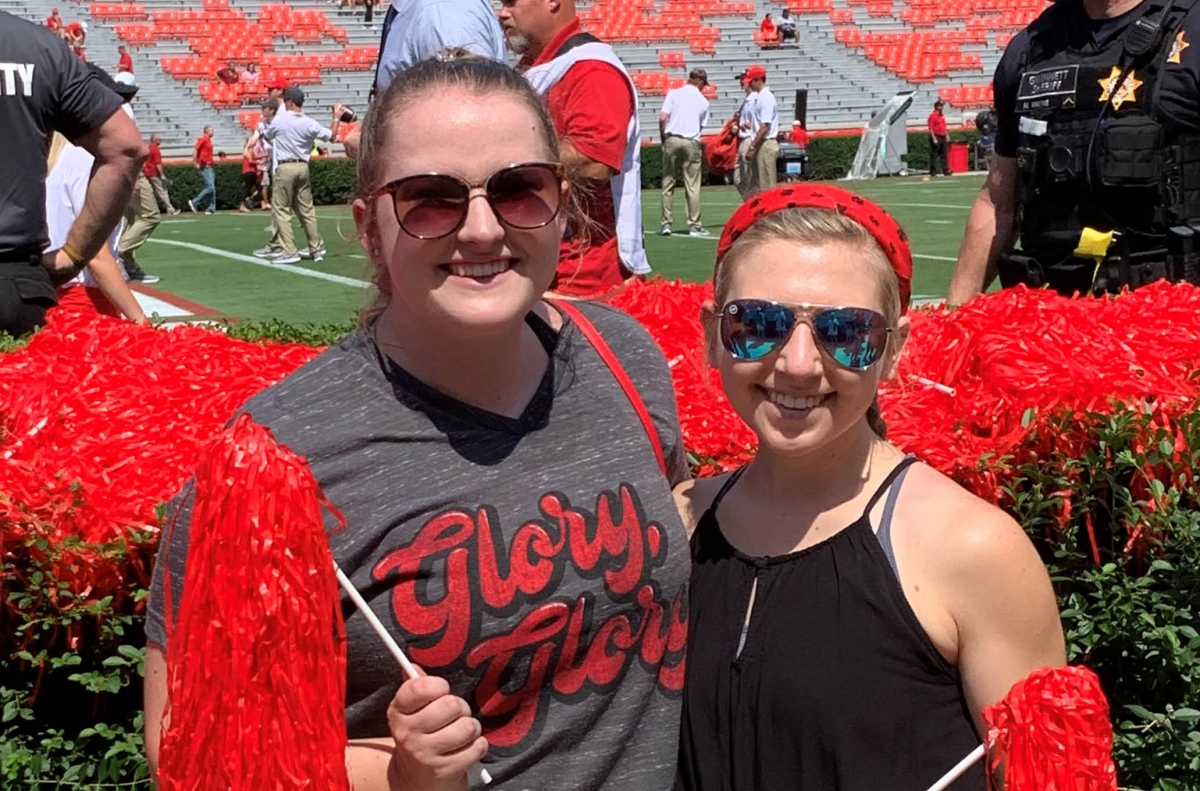 Heart racing, mind wondering, and nervous excitement took over my body as I took my first step into Quarters B. This was not only my first time at Quarters B, but my very first time in Athens! I know, I know…crazy! Please forgive me!
Just one week prior, I was in complete shock when I got a phone call from Talent Management explaining that Donor Relations and Stewardship would like to move forward with a face-to-face interview. WHAT!? Are you serious!?
I was confident in my experience and skills, but I still had reservations and anxiety. The days leading up to traveling to Athens became more intense closer to the interview. My dad has the calming ability to bring me back down to earth, so I picked up my phone minutes before walking into Quarters B. I'll never forget what he told me.
"Teale," he said, "First, they wouldn't ask you drive all the way to Athens to interview in person if they didn't already see something special. All you have to do is be yourself, and most importantly, have fun!" To make a long story short, when I stepped foot into Quarters B, it was like I walked into a family gathering! I've never felt more a part of a work family than I did when I first met this team.
Fast forward a month from my first day, September 3rd, and I couldn't be more content with my job, work family, and life. An amazing touch that Talent Management incorporated within my first few weeks here was assigning me a DAR Buddy. My DAR Buddy, Emily, is at a similar stage in her career. We met for coffee to learn more about the department, Athens, and each other. Emily has shown me more than just the Division. We've cheered on the Dawgs in Sanford Stadium together, done laundry together when my washer broke, and laughed uncontrollably! The implementation of the DAR Buddy program allowed me to feel more at home and a true member of the DAR community and my Quarters B team!
I've already noticed that many people visit Quarters B and say, "I don't know how y'all get anything done around here because y'all are always laughing and having a grand ole time!" Well…we do laugh often, we play jokes on each other, and we usually know every national day of the year (brought to you by yours truly). But this is what makes us who we are. After just one month, I've felt the passion, inspiration, and support that leads to our successes each day. We are here for one another throughout the good and bad times, whether it's laughing at an embarrassing situation or helping one another up when we fall. We all have something unique to bring to the table which leads to amazing, 'out of the box' ideas that we can implement in order to rise above all other institutions, retaining our donors and their loyalty.
My advice to anyone looking to step out of their comfort zone and take action toward growth and happiness, DO IT! Take the risk and immerse yourself in the possibility for a lifetime of change and excitement. I look forward to many more months and years serving our donors and working with my amazing DAR family!
https://dar.uga.edu/wp-content/uploads/blogssss.jpg
1360
2063
Bailey Carreker
https://dar.uga.edu/wp-content/uploads/UGADAR-logo-horizontal2.png
Bailey Carreker
2019-11-01 16:44:06
2019-12-17 14:36:48
New Kid on the Block: The DAR Hiring Experience