Q&A with Stacy Stanford (ABJ '02), Director of Corporate Relations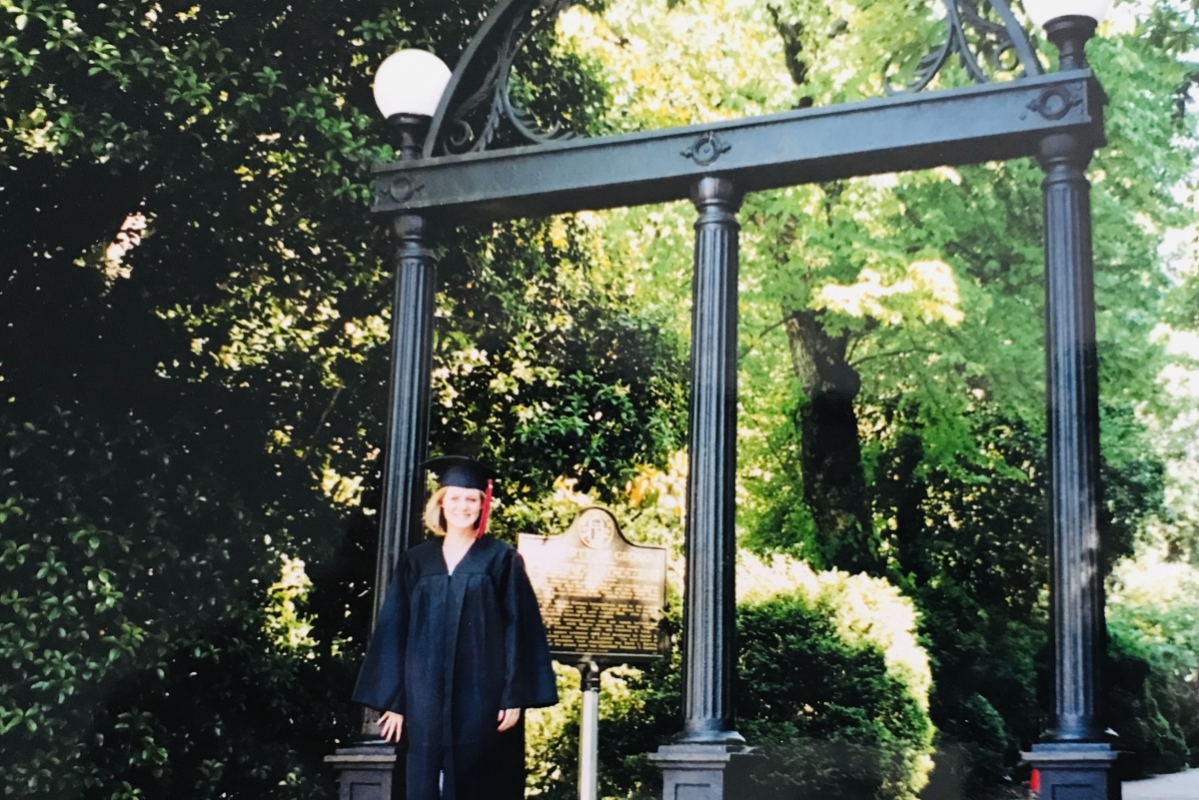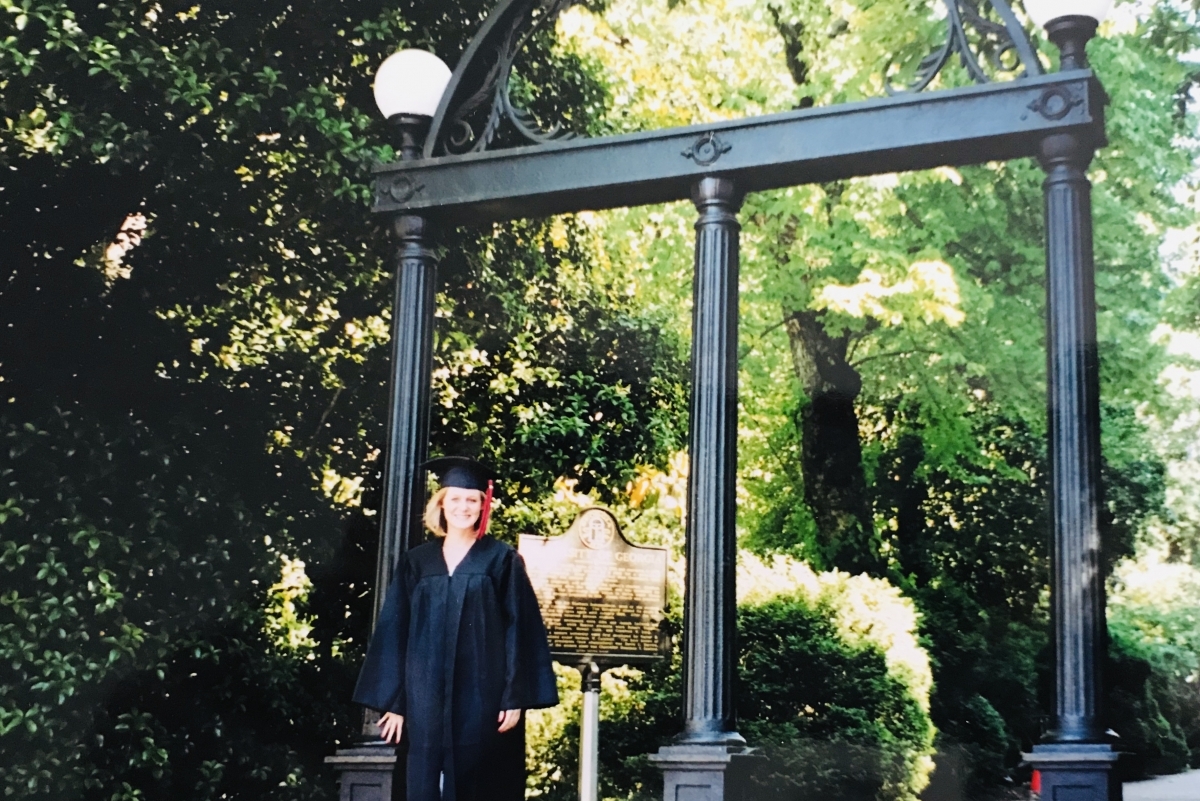 See below for a Q&A with Stacy Stanford, one of DAR's newest employees. Stacy came on board with CFR in early February 2019 as the Director of Corporate Relations. A Grady alum, she is thrilled to be "coming home" to Athens. Join us in warmly welcoming Stacy!  
What did you study during your time at UGA? 
I received a Bachelor of Arts in Journalism from Grady, and my focus was on Advertising.
What is a moment that sticks out in your memory from your time as a student here?
So many memories! If I have to choose one, it would be when I met my husband (also a Bulldog) for the first time down in Jacksonville at the '00 GA/FL game. A few months later, we found ourselves out on our first date and the rest is history!
Now that you have joined the university on the staff side of things, what excites you the most about "coming back home?"
We "bleed red & black" in our house and our kids have been saying "Go Dawgs" for as long as I can remember!  After personally being a fan of UGA for so many years, it is an honor to now have an opportunity to represent UGA professionally. I love being able to share my enthusiasm for the Dawgs with every person and every organization I come across!
Tell us a little more about your background. What have been your career experiences up to this point?
I joined Newell Rubbermaid right out of college (I was introduced to them through the UGA Career Fair and interviewed right here on campus) and was there from 2002 – 2011. In fall of 2011, I made a career change and joined an independent school in Atlanta (Notre Dame Academy), where I had roles in both fundraising and admissions. I am excited to merge my previous experience in the corporate work environment and in education/non-profit fundraising together in this role at UGA.
From these experiences outside of the university, especially during your time at Notre Dame, what did you learn about engaging folks in a way that fosters meaningful, long-lasting partnerships?
It really all comes down to people, and how you engage with others; your ability to follow-up; your attention to detail; doing what you say you're going to do. Be genuine. Be memorable. Realize that relationships are built on trust and they take time, so it is important to have patience with the process, with the partnership, and with yourself. And always try to find a meaningful connection outside of the organization so that you can connect with someone personally, as well as professionally.
What is a little known fact about you?
Back in 2010, I was given the opportunity to represent the Goody brand on The Today Show: Live with Kathie Lee and Hoda Kotb. It was a whirlwind of a morning—I think the whole live segment lasted under one minute—but was a ton of fun!
So far, what do you love most about GAIL?
Reading all of the previous interactions with a particular prospect! This background information is so helpful (especially as a new employee) when stepping into an existing university partnership.
Where might we find you on a Saturday?
After cheering on/coaching our two children in their various sports activities, you can find us up at the lake if the weather is warm doing something active on the water (we have recently taught our daughter, age 8, to wake surf behind the boat without a rope)! We also try to make it to at least one UGA football home game per season!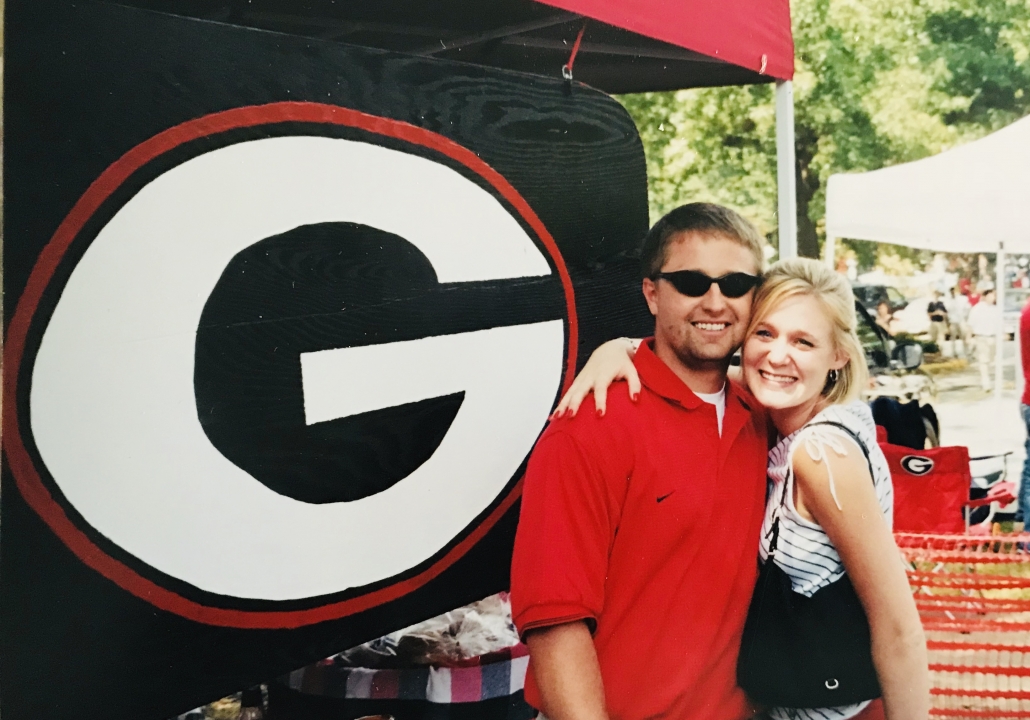 Since you're working in the heart of downtown Athens, what is your favorite downtown restaurant and why?
Oh gosh, that's a tough one: Last Resort was always our old date night go-to, but the aroma outside of Little Italy at lunchtime reminds me of being a college student, and I still love their subs!
Anything else you would like to add?
I have felt embraced by every single person I have met since I walked back onto the campus of UGA! People here truly love what they do and love the school that they represent! I am blessed to be joining an amazing team of hardworking individuals in CFR, and I am eager to bring some additional value to this team. I look forward to the journey ahead and to helping more companies and individuals COMMIT TO GEORGIA!
https://dar.uga.edu/wp-content/uploads/Stacy2-e1556821770702.jpg
801
1200
Clarke Schwabe
https://dar.uga.edu/wp-content/uploads/UGADAR-logo-horizontal2.png
Clarke Schwabe
2019-04-29 12:26:16
2019-05-22 10:18:49
Q&A with Stacy Stanford (ABJ '02), Director of Corporate Relations