New Donor-funded Freezers Expand Campus Kitchen Capacity by 30%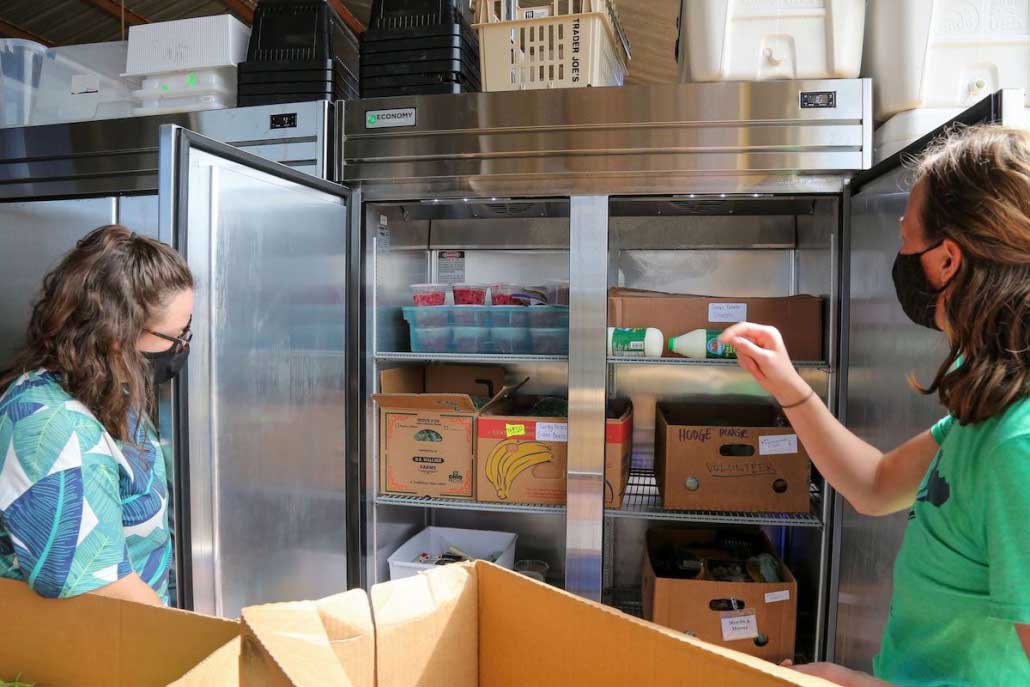 The student-run Campus Kitchen at UGA program has been growing each year since it launched in 2014, providing meals to mostly older adults in the Athens area. 
When the pandemic hit in March, however, program leaders knew their client base could expand even further, prompting the Office of Service-Learning, which houses Campus Kitchen, to look for additional resources. 
"We work with a lot of people that are in those vulnerable categories and who especially needed to be sheltering in place," said Shannon Brooks, director of the Office of Service-Learning (OSL), a UGA Public Service and Outreach unit. "We needed to be prepared to be with our clients and be supportive for the long haul through this."  
OSL launched a GeorgiaFunder campaign to raise money to provide the program with resources it needed to continue without student volunteers into the early summer. The initial goal: $12,500. 
The community heard the call, and the campaign exceeded its short-term goal by the end of April. OSL raised the request to $37,500 to help the program continue operations without students into September 2020, and purchase freezers that would expand its capacity to serve 30 percent more clients. More than 375 individual donors responded with gifts totaling $42,000 by the end of June. 
"We were just overwhelmed with the generosity of the UGA community as well as the local community," said Brooks. "It made me very proud to be a part of the university's community." 
In late summer, OSL was able to buy two freezers for Campus Kitchen and to provide financial support for meals and distribution.   
"Being able to expand our operations will allow us to support more people in the community and partner with more organizations for food recovery and distribution," Brooks said.  
Using fresh produce from the UGArden and State Botanical Garden, 1,000 pounds of donated food from Trader Joes and supplies from other area businesses, Campus Kitchen not only takes care of its clients, mostly older adults raising their grandchildren, but shares its bounty through other community organizations.  
Since March, Campus Kitchen has provided weekly meals and bags of groceries to 200 home delivery clients, a total of 4,000 prepared meals and food bags. The 10 OSL staff and volunteers running the program since the students left campus in mid-March have delivered 7,400 pounds of food to Athens community food distribution efforts through expanded partnerships with the Athens Community Council on Aging, Dignidad Immigrante en Athens, Covenant Presbyterian Church, Clarke County School District, Live Forward Athens, and the Athens Area Homeless Shelter.  
"We hope that we will be able to continue to grow and offer support by continuing to get recovered food where it needs to go in the community," Brooks said.  
https://dar.uga.edu/wp-content/uploads/campus-freezers.jpg
687
1030
Laura Nwogu
https://dar.uga.edu/wp-content/uploads/UGADAR-logo-horizontal2.png
Laura Nwogu
2020-10-19 16:21:47
2020-10-26 10:26:16
New Donor-funded Freezers Expand Campus Kitchen Capacity by 30%