Remote Learning Circle Spotlight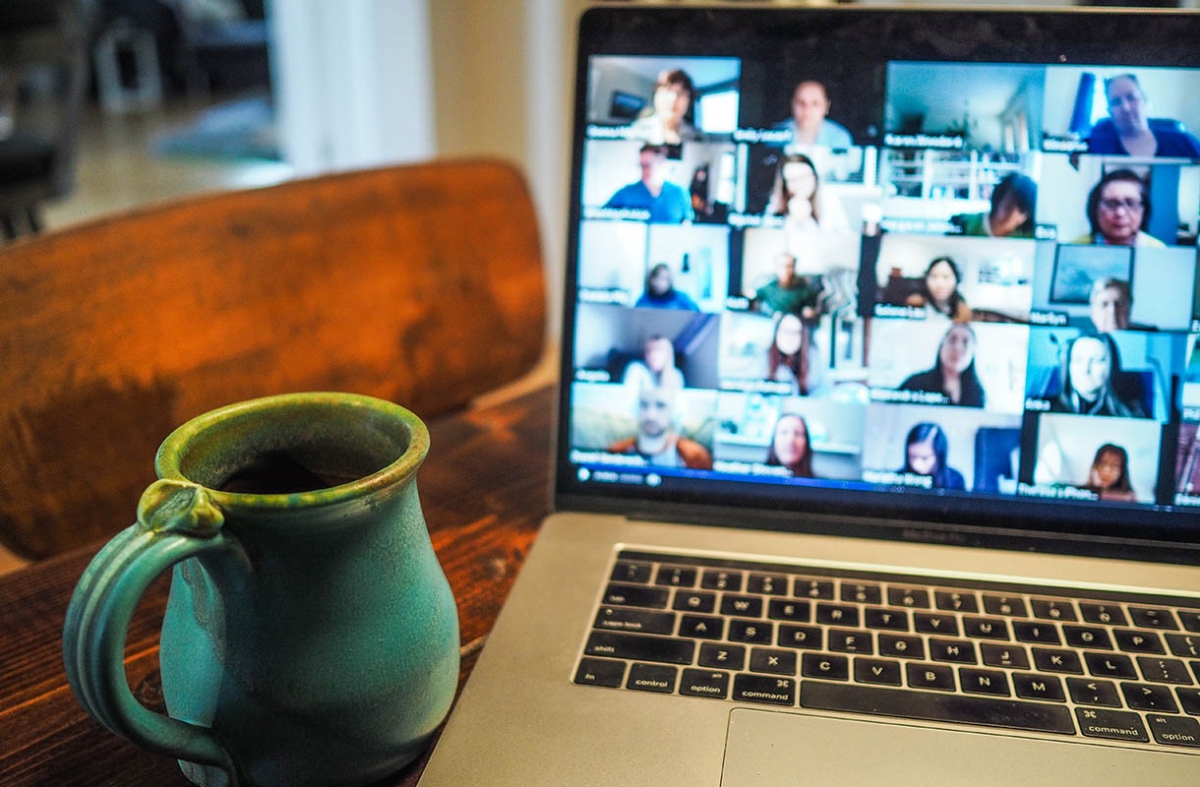 Unsplash
In May 2020, with the help of Training & Development, DAR launched a new engagement and professional development program: Remote Learning Circles. A learning circle is defined as a group of people who are committed to learning and growing together. The goal of a learning circle is to create open dialogue and reflection around concepts, issues, etc., with a focus on shared outcomes. A remote learning circle engages a group in this type of learning remotely. Our goal in DAR was to provide meaningful connection for team members across units to learn, engage, and grow professionally.
100 participants registered, 19 circles were created, and 6 themes are guiding group discussions. These themes include Development/Fundraising, Leadership, Diversity and Inclusion, Health and Wellness, Innovation, and Perfecting Your Craft. I recently asked what participants have enjoyed the most about their learning circle, and these are some of the comments I received:
"I have enjoyed getting to know colleagues who work in different areas of our Division across campus. The knowledge and resources they have shared are invaluable, and the new friendships formed are an added bonus."
–Abby Bryant, Terry College of Business
"I'm participating in the RLC and one of the things I've enjoyed most about it is getting to know people better. I know all of them by sight and have had work email exchanges with all but had never really talked to any of them in-depth before. I also really liked finding out that we all have a lot in common!"
–Leandra Nessel, UGA Libraries
"I have enjoyed being in a Remote Learning Circle because it has allowed me to interact with colleagues across campus that I normally would not have the opportunity to work with. This group has not only given us an opportunity to learn about the vast topic of leadership but has also become a sounding board for those of us who are having to lead their teams through this unprecedented time." –Adam Prescott, Regional Programs
"It has been great getting to know my colleagues and peers better, while learning from each other in a positive and inclusive environment. I look forward to participating in a different subject in the future."
–Jan Blaine, College of Engineering
"Our RLC on Leadership is probably the best one…yes…the BEST, I'm sure of it.  : )   Preparing and making ourselves ready for a discussion about such an important topic has made the pandemic a little more bearable mentally and even inspired me to get a little fitter while away from the traditional office."
–Carlton Bain, Performing Arts Center
"Being part of this RLC group has opened doors to relationships with other DAR employees I wouldn't otherwise get to know. This group of colleagues – whom I now consider friends – has made a comfortable and open space for us to discuss and learn from each other, whether it be in regards to speaking transparently about past work experiences, or hearing different ways of thinking about and navigating leadership. It has been a true pleasure getting to connect and share with this group, and I can't wait to continue to learn from other colleagues in future RLCs."
–Kate Lantz, Alumni Relations
"The Remote Learning Circle has been a great way for our group to stay connected with development officers outside of our own unit/college. Each session we go through our current challenges, discuss best practices and offer new ideas to each other which has provided mutuality and levity during this challenging time."
–Kelley Saussy, College of Engineering
"Participation in a Remote Learning Circle has provided a casual and supportive environment where we can share successes (and challenges) and talk about creative ways to do our work in this new post-COVID environment.  It's also been fun learning more about colleagues across campus that I have not had an opportunity to work with as frequently." –Lindsay Carter-Tidwell, Office of Principal Gifts
We are excited to continue to offer Remote Learning Circles to DAR with the next registration opening in December. If you have questions, comments or suggestions for moving forward with this program, please reach out to me.
https://dar.uga.edu/wp-content/uploads/RLC-Blog-Image_Crop.jpg
800
1220
Emily Munnell
https://dar.uga.edu/wp-content/uploads/UGADAR-logo-horizontal2.png
Emily Munnell
2020-09-09 10:49:57
2020-09-09 10:58:46
Remote Learning Circle Spotlight