Team Stewardship: An Udder Success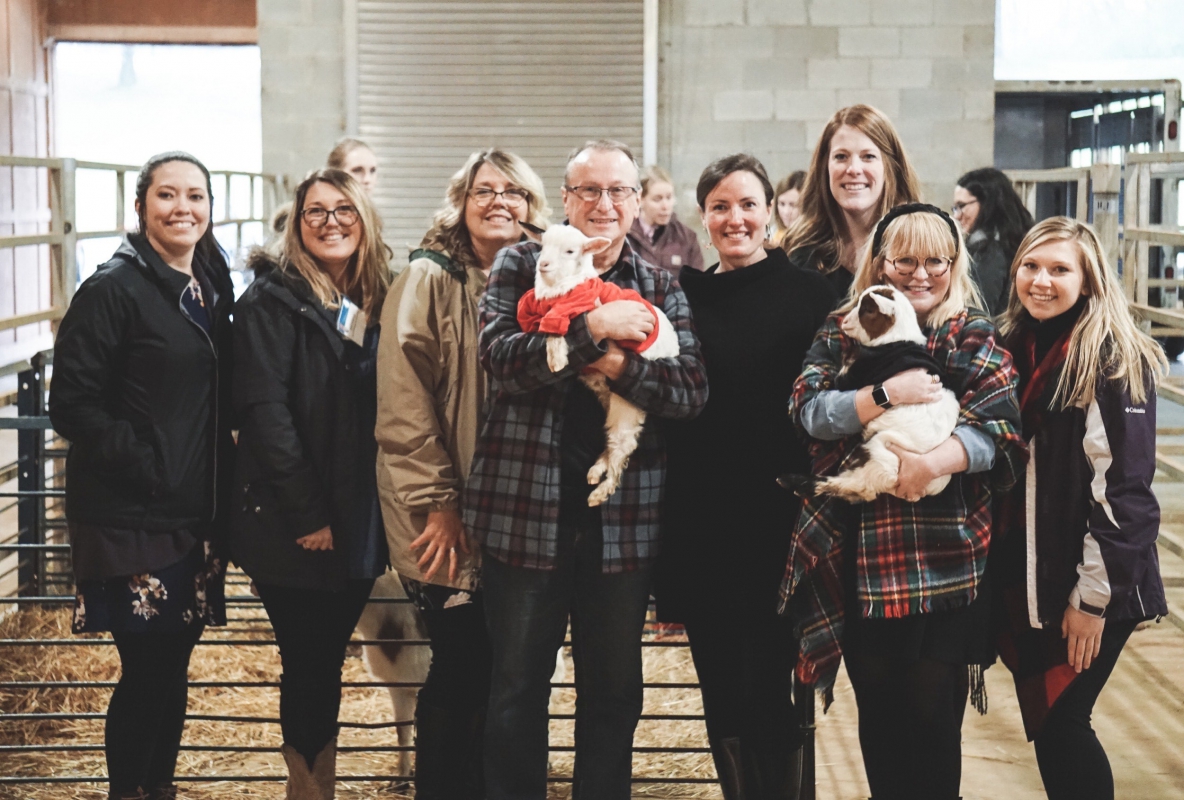 The first meeting of Team Stewardship in April 2016 was one, big experiment.  A group of about 30 development professionals met in the Tate Center to discuss what stewardship was occurring campus-wide, review the basics of acknowledgements, and debrief after Thank a Donor Day. It's hard to believe that experiment turns four-years-old this spring.  Prior to April 2016, stewardship and development coordinators across campus had no formalized network to learn and grow from each other.  In fact, many positions within schools and colleges doing the work of stewardship were not considered Development and Alumni Relations roles! Since then, units have invested in stewardship by creating new and promoted roles focused on this important key to donor retention. Without appropriate gift acknowledgement and engagement of our newest donors, UGA would not have future major gift prospects. Without accountable communications and annual events, UGA would not have earned the trust of our most loyal donors. Stewardship professionals at UGA are fundraisers.  We tee it up… well before a proposal is written.
In addition to securing UGA's next gifts, Team Stewardship has reshaped our stewardship culture in Development and Alumni Relations. We've created a platform for our fellow Stewies in Student Affairs, Gift and Estate Planning, Terry College of Business, Franklin College of Arts and Sciences, Athletics, Engineering, and Financial Services (to name a few) to talk about their successes. We all improve when we take the time to learn what works and what doesn't across our diverse units. Team Stewardship has shown that each college can embrace its own culture while working toward our shared goal of advancing the broader mission of education and outreach at UGA.
As we approach our fourth birthday this spring, please enjoy these photos from the most fuzzy and sweet Team Stewardship yet!  Our meetings would not be as productive (or exciting) without the special touches that our units bring to them.  We are so thankful for the College of Agricultural and Environmental Sciences for showing nearly 50 Stewies a place on campus that many had never seen, the UGA Livestock Arena, and sharing with us your punny and ag-cellently executed stewardship.
https://dar.uga.edu/wp-content/uploads/DRS.jpg
1689
2500
Emily Munnell
https://dar.uga.edu/wp-content/uploads/UGADAR-logo-horizontal2.png
Emily Munnell
2020-03-11 10:18:37
2020-03-11 10:18:37
Team Stewardship: An Udder Success