When Our Values Matter Most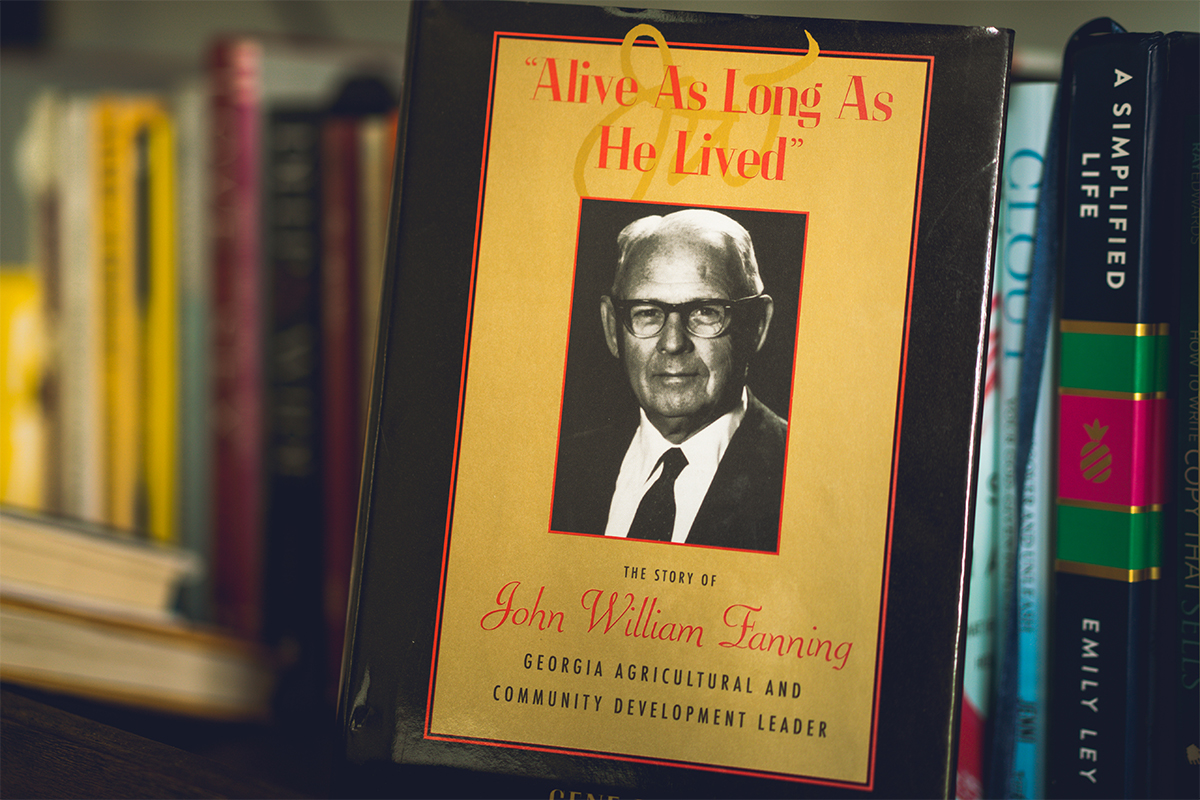 Tyler Daniels
I've been thinking a lot about our new alumni. A new breed of Bulldogs ready to take the field–a field of incredible uncertainty. We're all feeling the weight of this tumultuous season, and our newest graduates especially are facing more questions than answers when it comes to what's next for their careers and lives. But I think we're in a unique position to provide some hope in the midst of uncertainty.
As we were packing up for the move to our new offices, someone left this book in the give-away pile, Alive As Long As He Lived: The Story of John William Fanning. I've always been interested in the work of UGA's J.W. Fanning Institute, so it caught my eye. I'm glad it did.
I learned Fanning graduated from UGA with a master of science degree in agricultural economics in 1928–just as the Great Depression was beginning to sweep the nation. I imagine he faced a degree of doubt similar to that our new graduates are feeling today. However, he went on to become the first Vice President for Services at UGA, helped found Leadership Georgia and had a remarkable influence in shaping the future of our state throughout his 92 years.
It seems Fanning embodied the Bulldog spirit, as well as DAR's value of commitment. Each of us plays a unique role in shaping the future of our students, alumni, state and the world. And it's moments like these when our values mean so much more; when being part of the Bulldog family means so much more.
In a speech Fanning delivered at the Athens Leadership kickoff in 1988, he charged the new class of leaders: "Stay involved–stay sharp–stay concerned. Exert a noble influence–help people build a new Athens."
Our world looks different today. But we're in this together. And Bulldogs know that's all we need: each other.
https://dar.uga.edu/wp-content/uploads/fanning-featureimage-Tyler-2020-July-DARBlog.jpg
800
1200
Emily Munnell
https://dar.uga.edu/wp-content/uploads/UGADAR-logo-horizontal2.png
Emily Munnell
2020-07-09 16:43:41
2020-09-14 08:21:07
When Our Values Matter Most