Donors make 9,339 gifts on Georgia Giving Day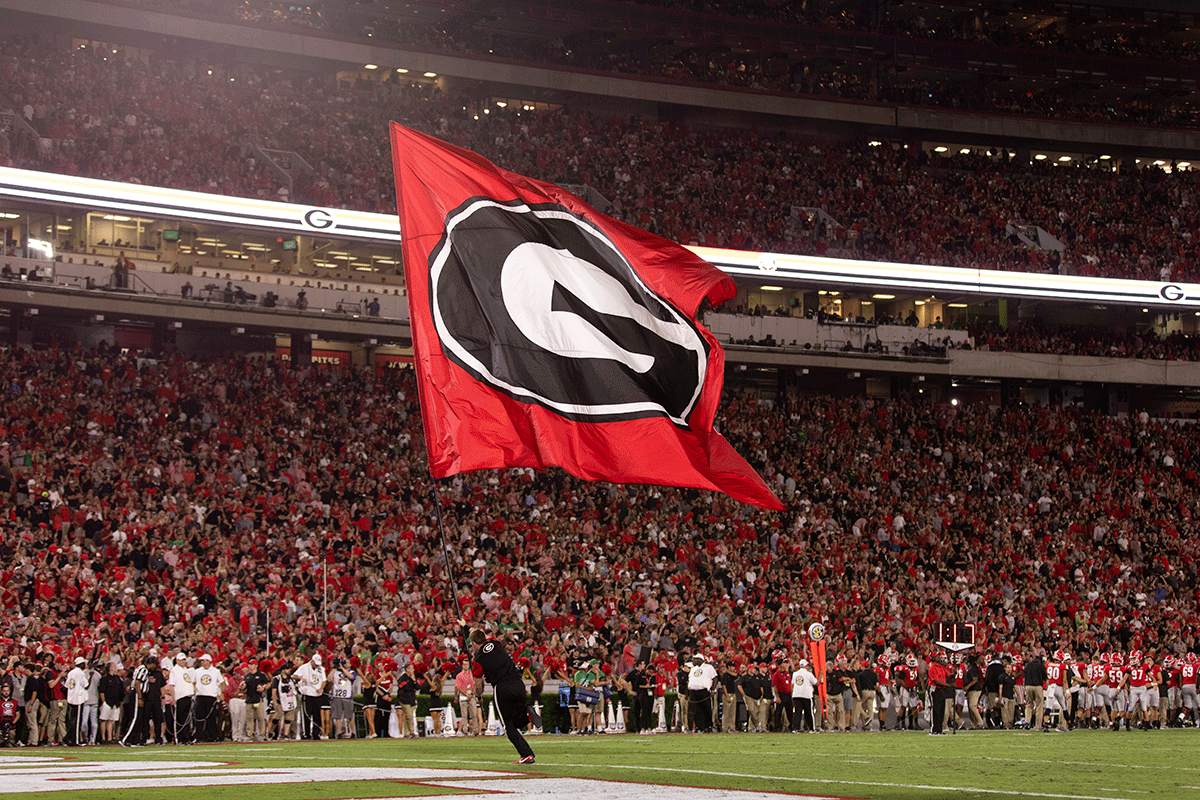 After several years of holding a successful Giving Week at UGA, it was time to try our hand at a full-blown, 24-hour fundraising event. During the first Georgia Giving Day, Dawgs across the globe barked louder than anyone expected and smashed previous giving records at the University of Georgia by bringing in over 9,300 gifts and $5.3 million. Georgia Giving Day was a true testament to the power of collaboration across campus, including Annual Giving, DAR Communications, Advancement Services, Donor Relations and Stewardship, Alumni Relations, Gift Accounting, Development, Information Technology, Athletics and our campus colleagues and partners across schools, colleges and units. Thank you to everyone who donated and helped spread the word!
Georgia Giving Day Fun Facts:
32 DAR staff members made up three committees (core team, marketing committee and operations committee) who collectively spent the last five months dedicated to planning Georgia Giving Day
Donors came in from all 50 states, 16 countries and 130 counties in Georgia.
Nearly 230 North Carolina Dawgs made the Tar Heel State the state with the highest number of gifts outside of Georgia.
In cities from Boston to Dallas to Savannah, Giving Day events were hosted by eight alumni chapters and one council, Women of UGA.
18 Giving Day events were hosted across campus by schools, colleges and units and the Alumni Relations team with the assistance of the Student Alumni Council.
Several notable Bulldogs helped spread the word about Giving Day, including Maria Taylor, Malcolm Mitchell, Will Carr, Coach Kirby Smart, Deborah Roberts, Aaron Murray and more.
Gifts benefitted every school, college and unit across campus. Congratulations to the top 5 college/units in number of gifts received!

Terry College of Business
Franklin College of Arts & Sciences
College of Agricultural and Environmental Sciences
Mary Frances Early College of Education
Grady College of Journalism and Mass Communications

Congratulations to the top 5 units based on number of gifts received.

Alumni Association
Athletics
Instruction/Scholarships
Student Affairs
Public Service and Outreach

GAIL demonstrated her strength on Giving Day by handling an extremely high number of online transactions and sending over 1.4 million emails in a single day.
As expected, Georgia Giving Day produced a high volume of participation-level gifts with the average gift coming in at $86 and 2,166 gifts coming in under $100.
29 student ambassadors made calls from the Engagement Center from 11 a.m. to 9 p.m. and raised nearly $17,000 from 163 pledges. Over 5,000 text messages were sent from the Engagement Center on Georgia Giving Day as well.
The Donor Relations and Stewardship team stuffed over 2,500 thank you cards on Giving Day and delivered balloons to 208 donors located in One Press Place.
665 faculty/staff donors made a gift on Giving Day.
Over 600 students made a gift to Senior Signature on Giving Day, which pushed them over their goal to 3,047 donors.
Student volunteers passed out Giving Day handbills at UGA softball and baseball games leading up to Giving Day to spread the word, and over $1.8 million from 1,037 gifts came in to the Hartman Fund on Giving Day itself.
UGA Alumni accounts posted 37 times across social media platforms on Giving Day, producing 3,895 engagements, with Twitter seeing some of the highest engagement rates in recent years. The most popular posts were on-campus events photos, videos that resulted in 6+ hours of viewing time and two TikToks that had over 1,000 views.
https://dar.uga.edu/wp-content/uploads/GGD_GiveSite_BlogPost.png
800
1200
Ashley Crain
https://dar.uga.edu/wp-content/uploads/UGADAR-logo-horizontal2.png
Ashley Crain
2022-04-11 13:42:41
2022-04-11 14:24:40
Donors make 9,339 gifts on Georgia Giving Day