Q&A with Colleen Cherry (PHD '08), Associate Director of Foundation Relations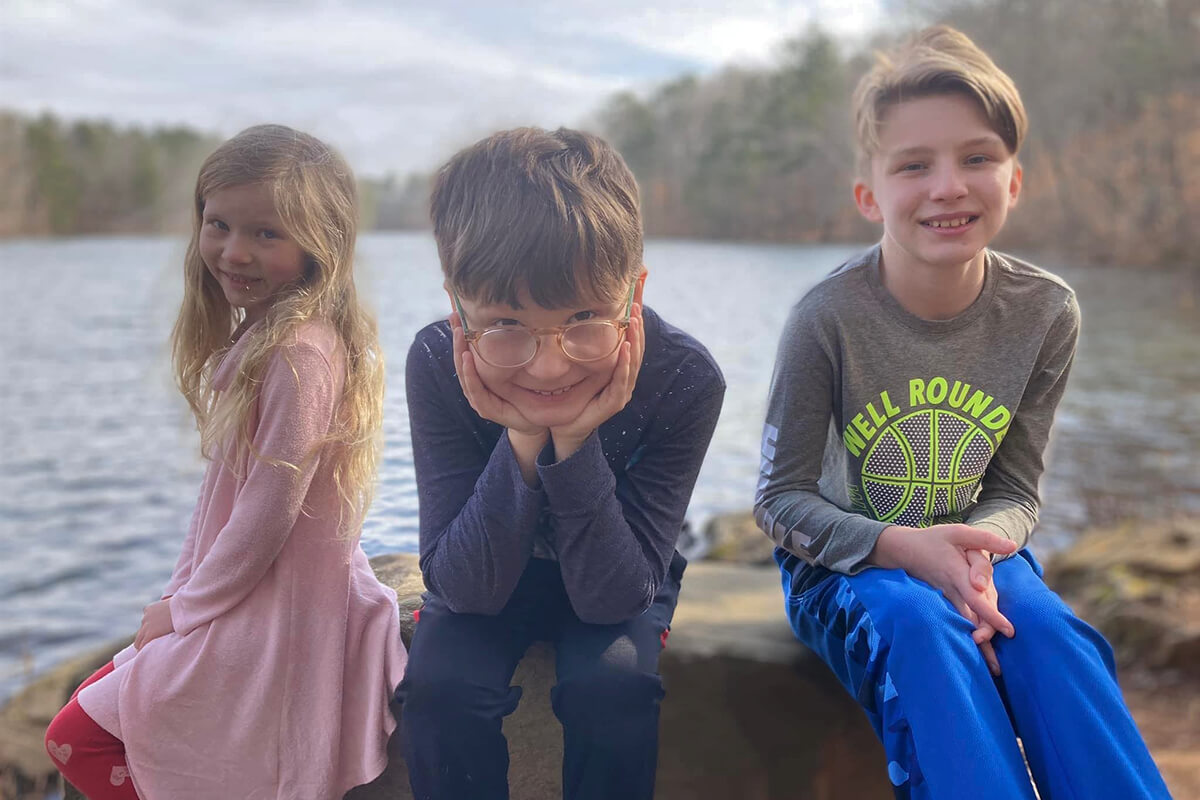 Where did you attend school?
I attended school at Ohio University for my Bachelor in Environmental Geography, The Ohio State University for my M.S. in Environmental Studies and Management, and University of Georgia for my Ph.D. in Anthropology. My studies have focused on environmental science and human-environment relationships, but my interests span culture to conservation. I'm especially interested in STEAM programs that integrate the arts with science and math.
What is a moment that sticks out in your memory from your time as a student?
As a student at UGA I loved the camaraderie with my graduate cohort. I enjoyed many opportunities to collaborate with other departments on campus as a graduate student. For example, I took classes in education, ecology, and geography. I also loved hanging out downtown after classes, having great scholarly discussions with faculty and other students at what was then Tasty World and The Globe. It was a fantastic environment to be part of, and I have maintained friendships with colleagues across the US and internationally from my time as a graduate student at UGA.
What excites you most about working for the University of Georgia?
I love working for the University of Georgia because there is so much going on here with research, service, and outreach. As a fundraiser, I'm constantly finding out about new programs and centers on campus that are doing amazing work! What I love most is finding opportunities to fund work with the local and surrounding communities in Northeast Georgia.
What do you enjoy doing outside of work?
I have three young children—two boys and a girl—so they keep my husband and I very busy with sports like football, baseball, and dance. Our family also spends a lot of time hiking, camping, and kayaking in nearby state parks like Watson Mill, Elijah Creek, and Mistletoe State Parks.
What have been your career experiences up to this point?
I have worked as a fundraiser for two decades: cultivating, stewarding, and soliciting funding for conservation, health, and cultural studies. As a foundation relations manager earlier in my career, I worked to secure funding for wilderness designation on public lands at The Wilderness Society. As a graduate student, I raised money for my own research in children's acquisition of ecological knowledge. Later, as a research scientist in UGA's Center for Global Health, I raised money to study the socioecological disparities in health and cross-cultural differences in healthcare services and outcomes.
From these experiences, what have you learned about servant leadership, innovation, and/or commitment?
The most important thing that I have learned during my fundraising career is that it takes a village to support a program. Some may see grant writing and foundation work as a solo endeavor, but in my experience, it takes dedicated teamwork, knowledge sharing, and an "all hands on deck" approach to develop a successful proposal.  UGA takes a team approach to development work, and I love the opportunity to work with groups throughout campus.
What is a little-known fact about you?
I love to cook, and I especially love cooking food from other cultures. I like nothing more than to try new foods that I've never heard of and then try to replicate the recipes in my kitchen. I regularly browse the Latino and Asian food markets in Athens, and often bring home new ingredients like exotic mushrooms to try in new recipes. My idea of an incredible evening is to enjoy a home-cooked meal with friends or family and introduce them to new foods.
So far, what is your favorite part of campus?
Having been located on North Campus during my graduate work, I fell in love with the North Campus quad. I especially love the Founders Memorial Garden and spent many afternoons there as a student enjoying the greenery and peace of this area. I still enjoy walking on campus during my lunch break in the green spaces on campus.
Do you plan on attending any football games this fall?
We are huge football fans, and we love UGA football. We will be attending games this fall to cheer on our Dawgs to another championship!
https://dar.uga.edu/wp-content/uploads/Kids-2022-QAColleenCherry-V1.jpg
800
1200
Clarke Schwabe
https://dar.uga.edu/wp-content/uploads/UGADAR-logo-horizontal2.png
Clarke Schwabe
2022-04-07 14:08:16
2023-08-25 16:49:34
Q&A with Colleen Cherry (PHD '08), Associate Director of Foundation Relations