October '22 DAR Star: Anna Conrad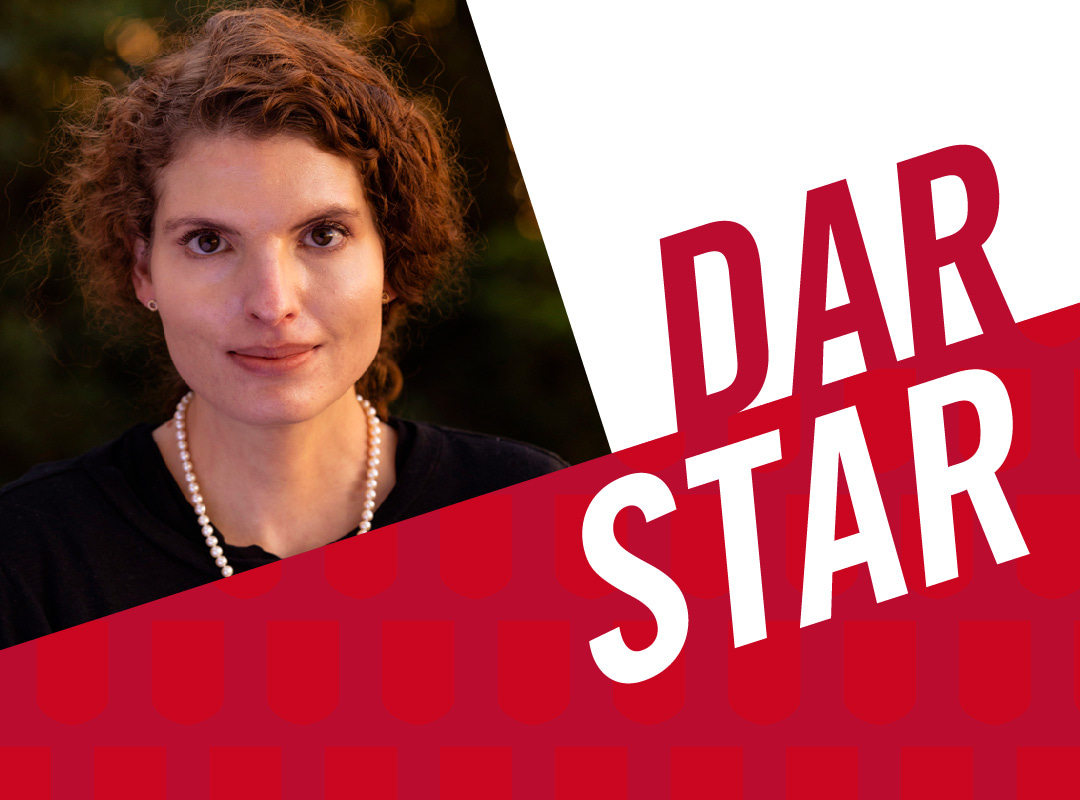 We work with absolutely incredible people—and we all have varied interests and experiences, which adds to the unique makeup of the University of Georgia. We'll be regularly spotlighting a few rock stars from around the division so that even if you don't cross paths with them in the break room or Zoom with them on a weekly basis, you can get to know colleagues who can enhance your work life and productivity.
Without further ado, please enjoy our Q&A with Anna Conrad …
Name: Anna Conrad

Title: Grants Coordinator, Georgia Museum of Art
I work with the museum's staff to research funding opportunities as well as to develop and submit grant proposals to fund our exhibitions and other initiatives. I also assist the director of development with major gifts, serve as stewardship coordinator, and work with the entire development team to reach our fundraising goals.
What might people not know about your job? The museum's programming is unique and requires an equally unique approach to fundraising. Also, that data and metrics are my key to successful grant proposals, and that multitasking and careful preplanning are the keys to my sanity.
Where can we find you?
Online:

ude.agu@madarnoc

On Campus: Georgia Museum of Art (third floor)
At home: Athens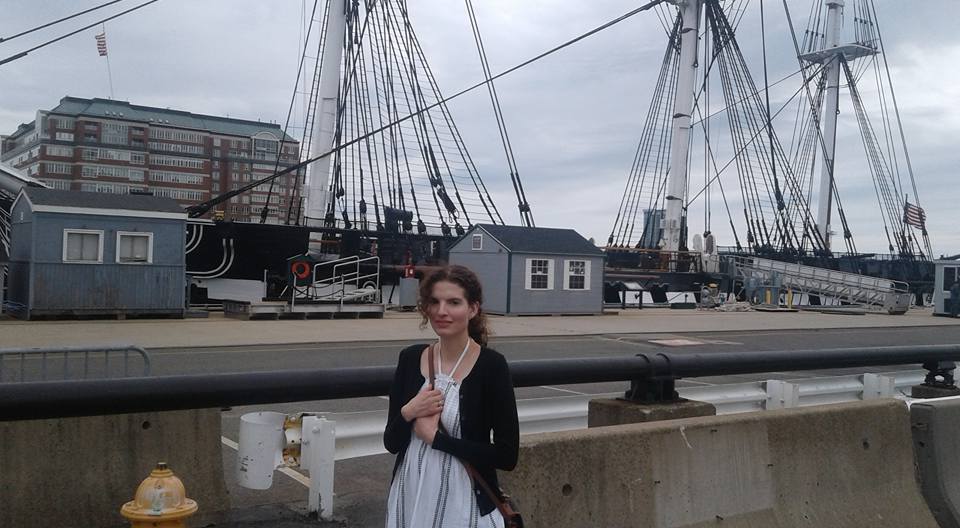 Time in DAR: 6 years
Why do you love working here? I am an art lover! My favorite aspect of working in development and alumni relations is striving to ensure that the museum remains an admissions-free institution.
No. 1 tip for someone joining DAR: Everyone is so supportive, so don't be afraid to ask for help if you need it.
What have you been most proud of working on? It's not a specific project, but I am really proud of being part of a team that works to make the visual arts accessible to everyone.
Where did you grow up? Thibodaux, Louisiana (1.25 hours west of New Orleans)
Where do you like to grab lunch in Athens? Marti's at Midday
Tell us about your family. I live with my husband and our two dogs, Rusty the vizsla and Dudley the pug.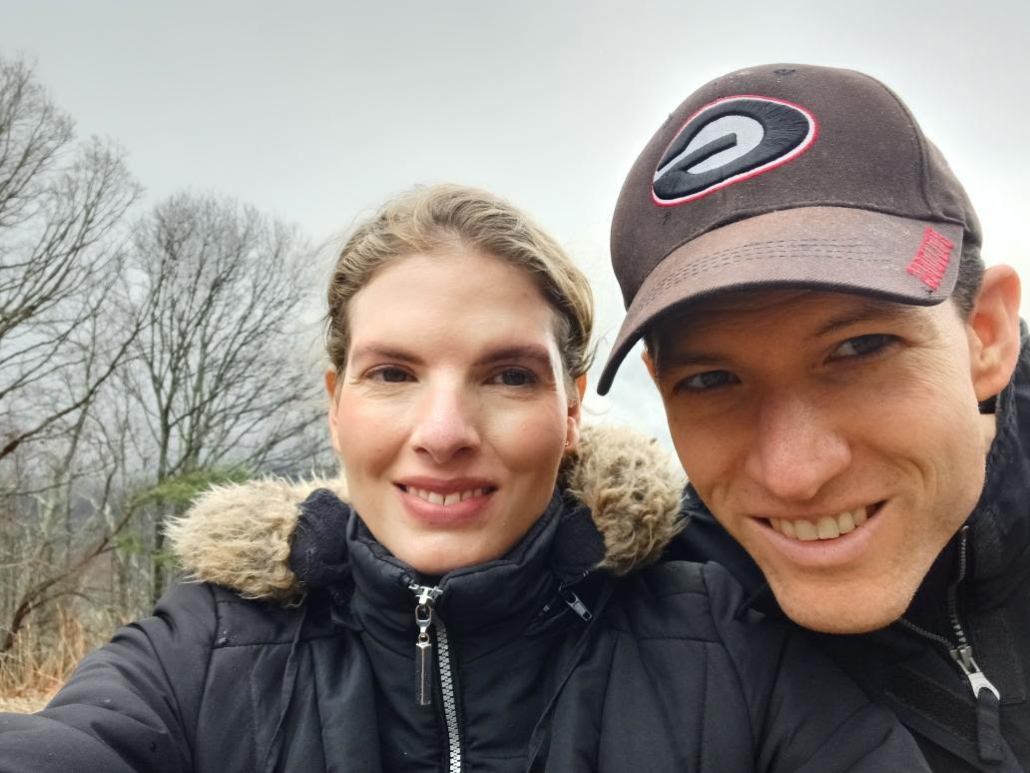 Describe your typical Saturday evening. Cuddling with my dogs.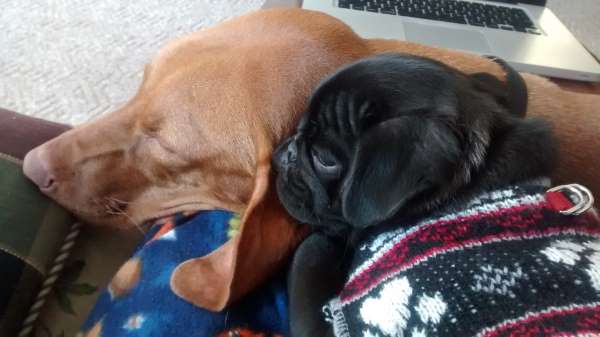 Outside of work, what are you passionate about? Pre-loved books, walking my dogs, traditional Cajun cuisine, cheese, snacks, and of course, visual art.
Favorite book? Jane Eyre is probably my all-time favorite book.
What have you been watching lately? Blackadder – he's very bad indeed and currently streaming on Hulu.
What is a song that pumps you up?"…Baby One More Time" by Britney Spears. It's the theme song of my adolescence.
What would be your dream vacation? I want to move permanently to the Tuscan countryside and live a life of leisure.
What is something your colleagues might be surprised to know about you? I am a Cajun, and with all humility, I must say that my gumbo is spectacular.
We hope you learned something new about Anna. If you see opportunities to collaborate with the Georgia Museum of Art, don't hesitate to reach out to her—even if you're just looking to get a taste of her gumbo!
https://dar.uga.edu/wp-content/uploads/HeaderTemplate_1200x800px-2022-DarStar-AnnaConrad-V1.jpg
800
1080
Elizabeth Elmore
https://dar.uga.edu/wp-content/uploads/UGADAR-logo-horizontal2.png
Elizabeth Elmore
2022-10-10 15:21:40
2022-10-10 15:21:40
October '22 DAR Star: Anna Conrad