UGA Mentor Program – What Everyone is Thinking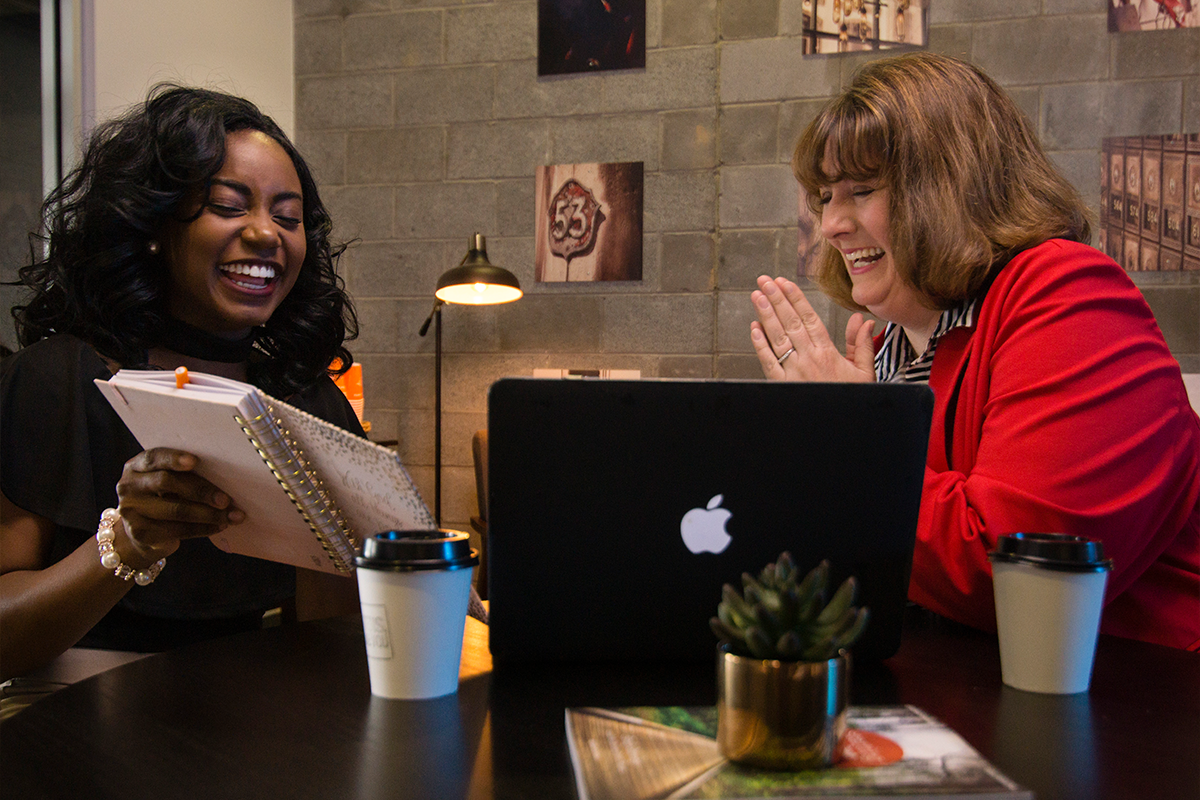 Did you know mentoring can be the difference between a student staying at UGA or dropping out? Or achieving higher grades? Or overall professional success? Mentorship has been shown to impact all of these areas in a student's life – that is why we are so passionate about connecting our students to our alumni.
The UGA Mentor Program, which officially launched in June 2019, provides a chance for students to make connections and discover future opportunities knowing someone is in their corner. The program provides an incredible chance for our alumni to share their own stories and connect with the University in a new and exciting way.
Who can participate?
UGA Alumni – if you're an alumnus who is staff or faculty, that means you too!
How much time would it require?
1-2 hours per month, and you can select your frequency preference (weekly, biweekly, monthly) – mentee can see your preference and ultimately you all discuss logistics.
Does the mentor have to meet in person?
No – the beauty of the platform is all your communication can be through the messaging portal or you can exchange emails or phone calls or text messages – whatever you both agree upon. Of course, you can meet in person if you want to connect at some point that way.
What if I – or a fellow alumnus – feel underqualified to mentor?
Guess what? You/they are beyond college and they know UGA- they have something to offer! Never underestimate the value of perspective and experience. It's not always about networking and connections (although you also don't know what doors it might open). Encourage them that they have been there before and that's enough. Plus, we have resources to guide the conversations – mentees are to set goals and lead a great deal of the mentorship – we don't expect everyone to have previous mentoring experience.
More questions? Check out our FAQs and encourage the Bulldog alumni in your life to consider becoming a mentor. You never know what passions you might spark or doors that might open for a student.
https://dar.uga.edu/wp-content/uploads/CareerCenter-UGAMentor-2019-blog.png
800
1200
Danielle Bezila
https://dar.uga.edu/wp-content/uploads/UGADAR-logo-horizontal2.png
Danielle Bezila
2019-07-24 11:44:50
2019-07-24 11:45:19
UGA Mentor Program – What Everyone is Thinking