Bulldog Families: Why Communicating with Parents is Different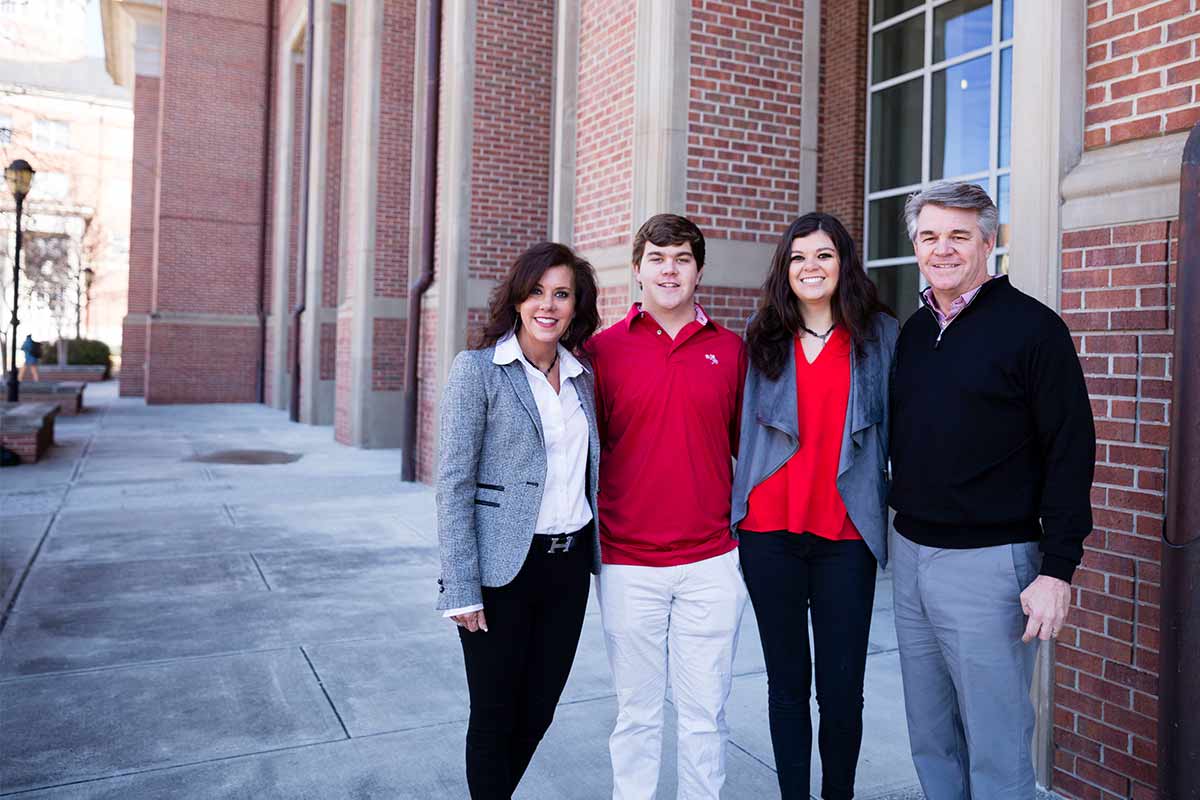 What makes parents different?
Current and vested interest in UGA
Their student's experience is what informs and creates their experience
Often know more about what's happening on campus than we do – that's fine!
Parents are usually interested in what their students are interested in
They are currently paying significant funds for out of state or in-state tuition
Could be tied to existing pledges at private school
Like to talk about their kids more than themselves
Usually no past memories/nostalgia for UGA unless alumni parent
Connection to UGA is emotional but also transactional

Roadmap for connecting with UGA Parents
Reaching out to new Freshman Parents
Always address both parents unless it is clear that they are separated/divorced/widowed
Always acknowledge student right away
Time is of the essence – narrow window of opportunity BUT need to be sensitive
Learn about their family's UGA experience
Connect them with a community to become more involved…Parents Leadership Council
Suggested Annual Touchpoints
September/October — Welcome back to campus (non-first year families) and Parents Leadership Council Weekend/Greek Parent Weekends
November — Happy Thanksgiving/first visit home for freshmen
December — Happy Holidays/hope finals are going well
January — Return to campus, hope winter break was fun
March — Spring break/midterms
May — Finals, end of school year, summer plans and Mother's Day
June — End of fiscal year and Father's Day
Meeting Scheduled: Now What?
Be aware of any high profile topics on campus

Be familiar with student news outlets, social media campaigns
Ask about suggested responses from Communications
Do not raise the issue unless parents raise it first

Assess potential for Parents Leadership Council membership
Be aware of the academic year
Move-in, midterms, finals, holiday breaks, housing deadlines, tuition, etc.
Check the online academic calendar
Ask about the student's experience—this should be one of the very first questions
Listen more than talk
Generally aren't interested in the campaign, long-term planning, etc., in the first meeting
They just want to talk more about their student.
Follow up builds trust and credibility with parents

Points to keep in mind!
Ask about the student's decision to apply and attend; their "journey to UGA"
Ask about major even if you already know
Don't assume student shares much
Parents Leadership Council is a great way to build inclination and structured engagement
Avoid the "Update from Campus" approach

But be prepared to talk about current events on campus if asked (UGA Points of Pride are good to mention)

"I'll get back to you on that"

They don't expect you to know everything. Really.
And Don't forget…
Parents are less inclined to meet when their student is home
Don't overpromise
Capacity/high rating doesn't always = inclination
Be up front: fundraiser, not an ambassador
Expect more disqualification than solicitation
https://dar.uga.edu/wp-content/uploads/ParentsLeadershipCouncil-2018-RichardsFamily-165.jpg
800
1200
Danielle Bezila
https://dar.uga.edu/wp-content/uploads/UGADAR-logo-horizontal2.png
Danielle Bezila
2019-01-15 12:31:31
2019-03-08 09:21:32
Bulldog Families: Why Communicating with Parents is Different