November '23 DAR Star: Eric Schmidt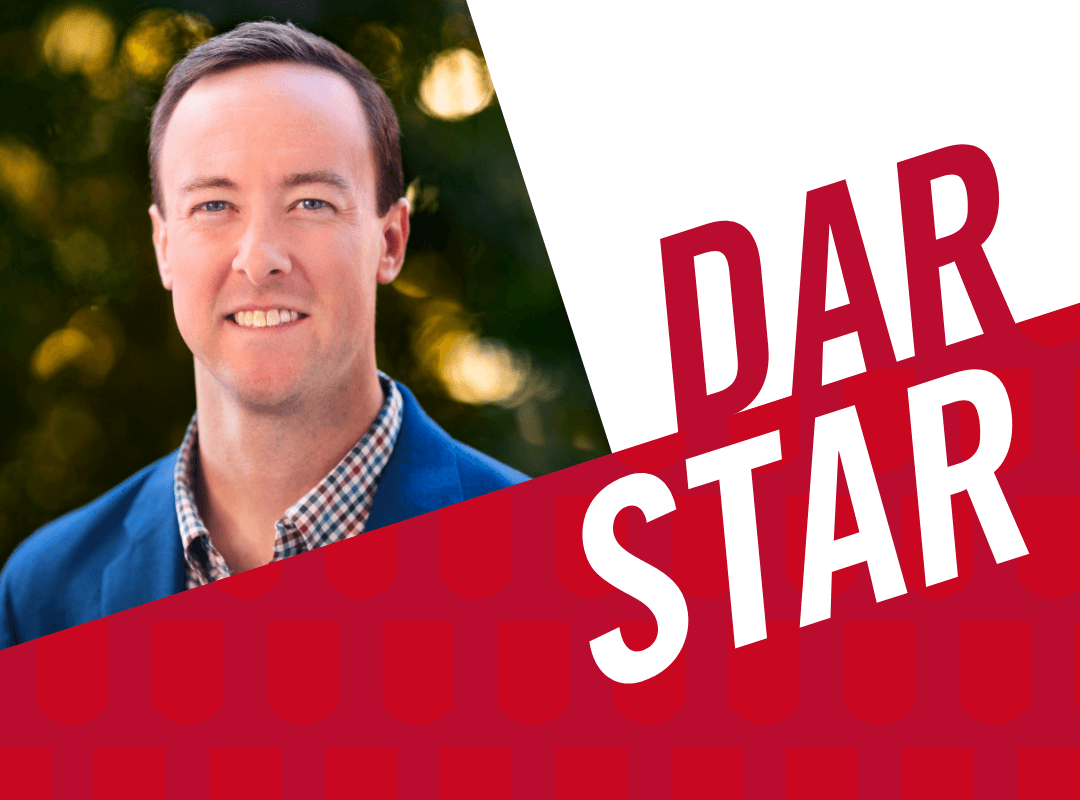 We work with absolutely incredible people—and we all have varied interests and experiences, which adds to the unique makeup of the University of Georgia. We'll be regularly spotlighting a few rock stars from around the division so that even if you don't cross paths with them in the break room or Zoom with them on a weekly basis, you can get to know colleagues who can enhance your work life and productivity.
Without further ado, please enjoy our Q&A with Eric Schmidt …
Name: Eric Schmidt
Title: Major Gift Officer
The Parent Giving team engages with philanthropic families of current students. Every year, there are thousands of new parents to qualify and cultivate, so in addition to several cities across Georgia, I focus on families in Tampa and Washington, D.C. My role is to then solicit major gifts ($25,000+) from parents that have joined the Parents Leadership Council with a $5,000+ annual gift.
What might people not know about your job? We love to collaborate! Most of DAR is familiar with the Parents Leadership Council (PLC), but our team's goal is to help parents find their passion anywhere on campus and cultivate them for a major gift at a school, college or unit. We love to do campus tours! If you have an alumnus or donor with a high school student who is interested in learning more about UGA, please reach out so that we can give them the best experience possible as they make their college decision. We love to host events! In addition to our two PLC Weekends in Athens, we host new parent welcome events in cities across the country. This is a great opportunity for us to qualify new parents, but an even better opportunity for you to cultivate an alumni or donor by asking them to host.
Where can we find you?
Online:

ude.agu@tdimhcs.cire

On Campus: 1 Press Place
At Home: Watkinsville, Georgia
Time in DAR: 4 years
Where did you grow up: Monroe, Georgia
What is your favorite reason for working for UGA/DAR? The friendliness and flexibility of our staff. Everyone is willing to help each other out and understanding of someone else's needs.
Work project you've been most proud participating in: In my previous role with Client Services we had to quickly pivot to online classes during COVID. Cindy Bond and Emily Clary were instrumental in coordinating all of these on the eLC, which eventually led to official onboarding through the Professional Education Portal.
What is your favorite spot in Athens to grab lunch? Rueben sandwich and fries at The Globe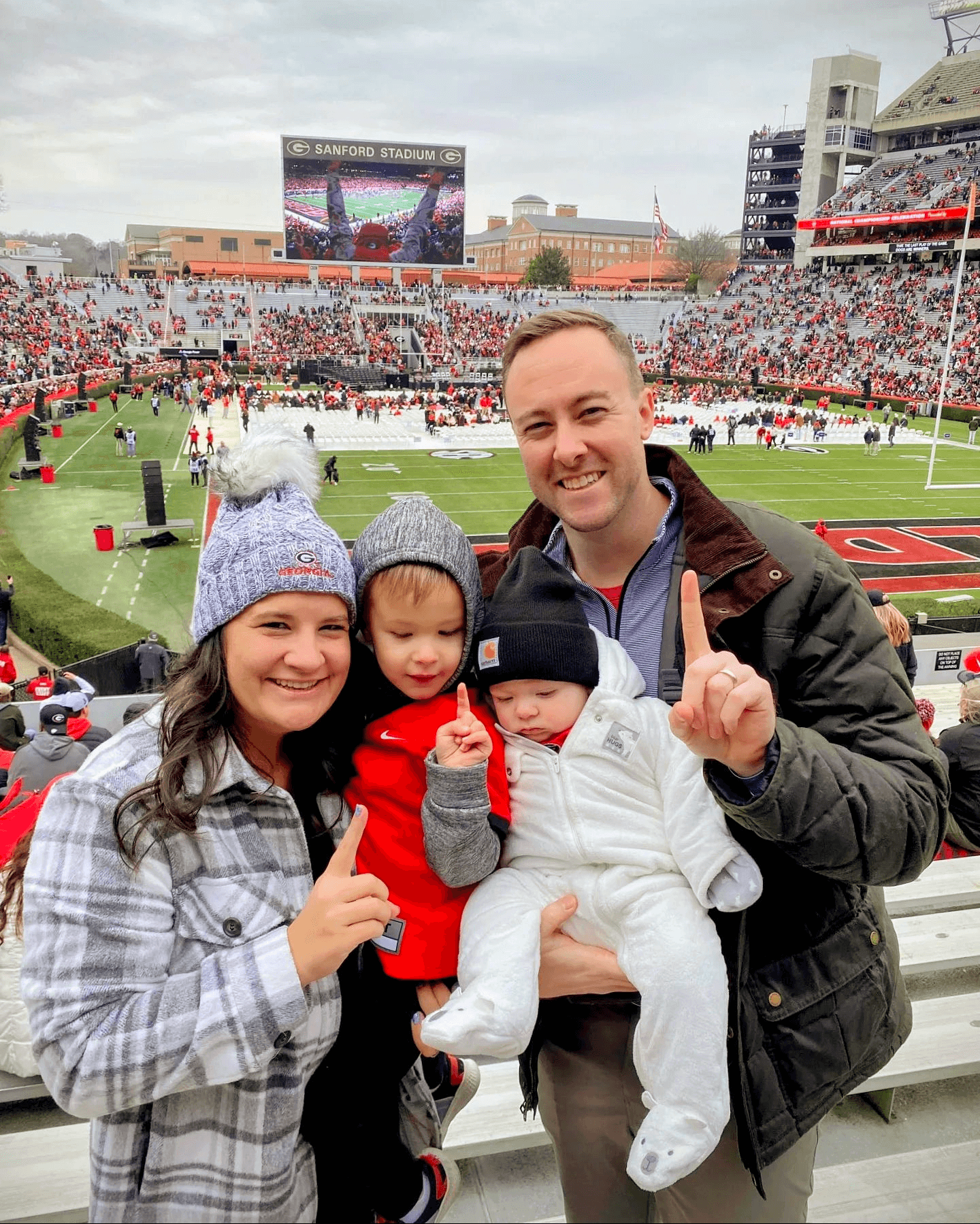 Tell us about your family … Candace and I have been married for 8 years. We met for dinner and a movie at Beechwood on a blind date in 2008. Our sons, Will and Miller, are 5 and 2. Our German shepherd mix, Sadie, is 10. My brother and parents still live in Monroe, and Candace's parents, brother and sister still live in Athens. They are all UGA alumni, so Candace and I are the only proud Georgia College Bobcats!
On a typical Saturday evening, you can find me … at Sanford Stadium, Stegeman Coliseum, Foley Field, or watching Georgia/Atlanta sports on TV.
No. 1 tip for someone just joining DAR: There is no shortage of athletic events to do in Athens, and you are likely to see your colleagues there, too!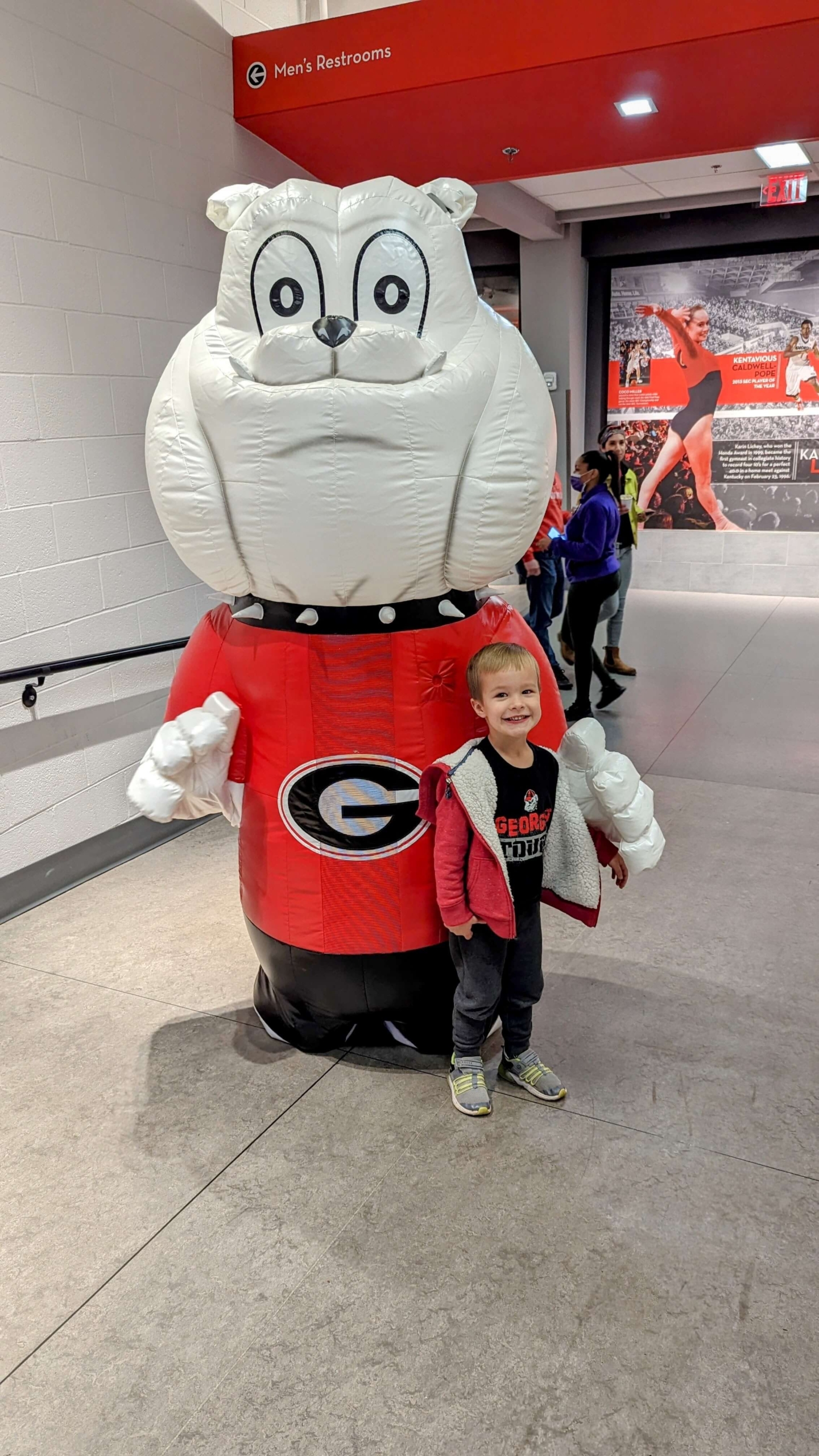 Outside of work, I'm passionate about … Riding the Peloton and staying active. Before we had Will, I made decisions about eating, drinking and working out for my physical and mental health so that I could be a better spouse and father.
Favorite book or podcast: My Grandma's Cookbook.
Lately, I've been watching … Bluey before the kids go to bed, Silo after the kids go to bed. But sometimes Bluey after the kids go to bed, too.
A song that really pumps me up is … Lil Wayne – "Right Above It"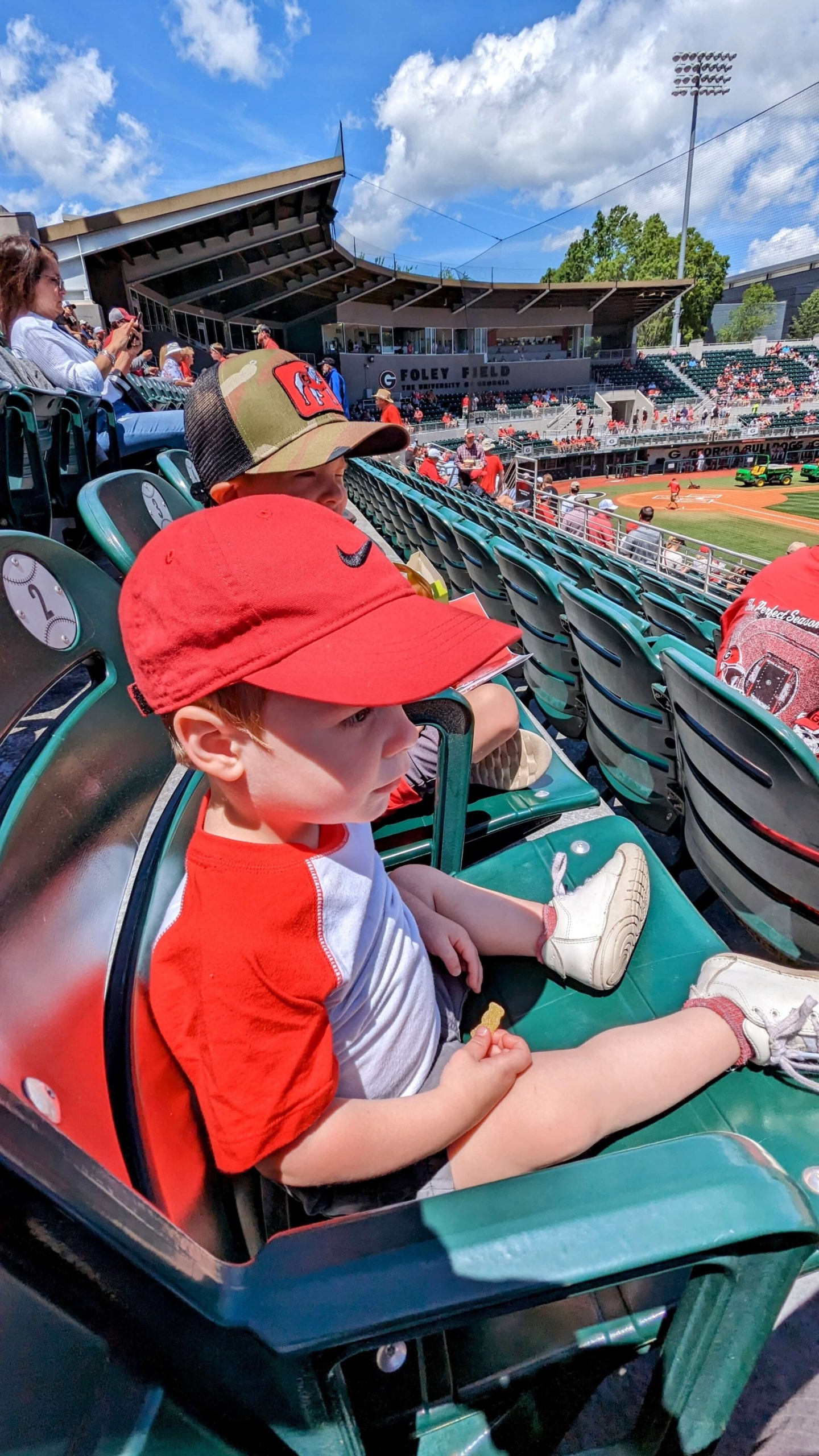 Something you might not know about me is … I love to cook. It's a very basic quote but, "Food is essential to life, therefore make it good," from Truett Cathy has always stuck with me.
My dream vacation (cost and time aside) is to visit … Italy and/or Greece.
We hope you learned something new about Eric. We are lucky to have him on our DAR team! Feel free to reach out to him if you have questions about major gifts, or if you'd like to talk about sports or cooking.
https://dar.uga.edu/wp-content/uploads/EricSchmidt_1200x800px-2023-DarStar-V2.png
800
1080
Lindsay Tuck Morris
https://dar.uga.edu/wp-content/uploads/UGADAR-logo-horizontal2.png
Lindsay Tuck Morris
2023-11-07 10:43:25
2023-11-08 08:12:09
November '23 DAR Star: Eric Schmidt