Hitting it Out of the Park: Achieving Alumni Event ROI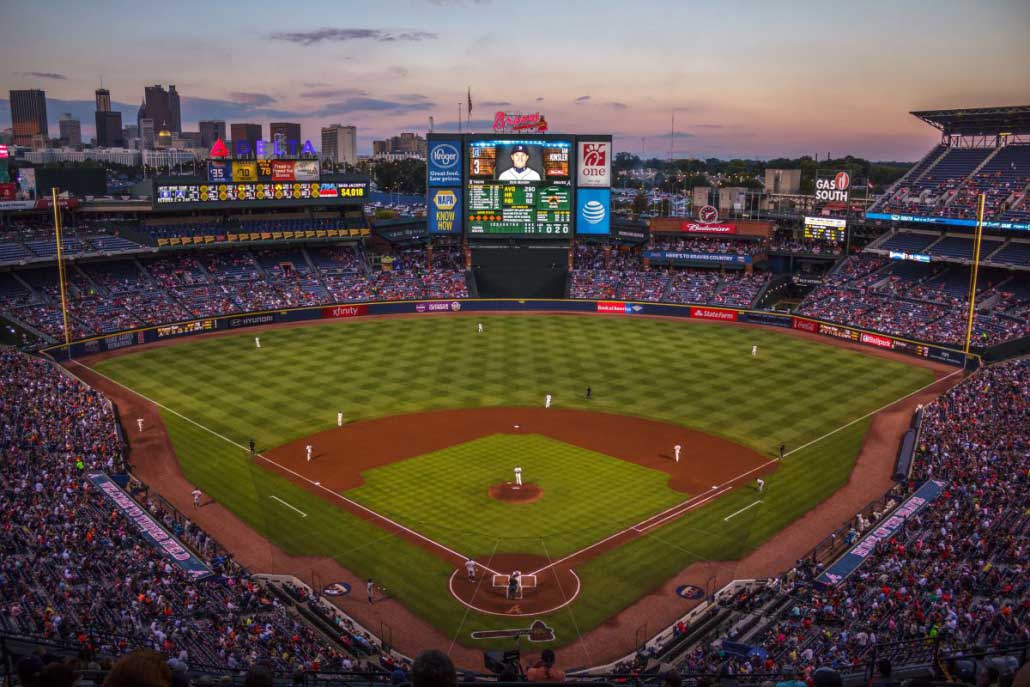 Events are often the first idea in a brainstorm about alumni engagement. Though they seem easy, events are some of the most labor-intensive projects that alumni professionals manage. Done well, they boost engagement goals. However, not all events are successful or are worth the time and resources. Alumni professionals have an opportunity to set events up for success by following a few key steps.
Events fall into a specific mode of engagement identified by CASE, which has created a task force to establish a framework for measuring alumni engagement. The CASE Alumni Engagement Metrics Guidance Document outlines four modes of engagement that are identified as measurable:
Philanthropic
Experiential

Meaningful experiences that inspire alumni, are valued by the institution, promote its mission, celebrate its achievements and strengthen its reputation.

Volunteer
Communication
How can alumni professionals measure how "meaningful" an experience is or how "valued" the event is by our institution? How can we ensure our events are helping DAR achieve its engagement goals?
DAR's mission is to help UGA alumni and friends turn their love for the University of Georgia into meaningful action: mentoring a student, leading an alumni chapter, or creating a scholarship. All alumni, donors, parents, and friends of the university can make a difference.
The question becomes:
How do our events turn alumni and friends' love for UGA into meaningful action?
Most event planners have a sense of how successful their events are, but rarely is there data to show the real and lasting ROI (return on investment) of an event.
For an individual to take meaningful action after an event, s/he must be inspired to behave or respond in a certain way as the result of the event. In researching event ROI, I came across an article by the Event ROI Institute. The article states, "Thinking and feeling does not count, only what their feelings and thoughts make them do."
Okay: So, what do we want our attendees to do in response to attending a UGA event?
There is research focused on ROI methodology, developed by the ROI Institute in the 1970s. This model was based on Donald Kirkpatrick's Kirkpatrick Model, which has four levels:
Satisfaction
Learning
Behavior
Results
*The ROI Institute added a fifth level: ROI
Here are my top takeaways from the study that you should utilize in planning alumni events:
1. Every event/meeting should have clear and measurable objectives.
To ensure the event is worth the effort, we must be clear on what we are trying to achieve before beginning to plan. Dave Muia, a former UGA director of alumni relations, once said that events cannot be planned in a vacuum. He meant that a stand-alone event does not have value (unless it's a birthday or retirement party). An event to activate stakeholders must be a part of a broad, collaborative plan.
But  how does an event planner begin setting the objectives of an event? Start by identifying the role the event should play in the organization's overall strategy. Identifying objectives helps to define the first layer of the ROI: Target audience.
2. Define a target audience for the event.
To do this, define what you want the attendees to do or understand when they leave the event. Will they have learned something new that will change their behavior in engaging with UGA? An audience that is too broad limits our ability to produce quality results. Although it may require that we plan more events collectively, the ROI will be greater if attendees are specifically targeted. We generate a more authentic interest in our attendees when the event appeals to their specific needs. For instance, if the goal is to recruit volunteers, target those individuals who have a history of volunteering/leading through UGA or another community organization. Casting a wide net does not always equate to engaging with more people.
3. Establish the "learning" that will take place during the event.
We need to ensure we share content during events with the captive audience so that action can take place when they leave. For instance, if we are seeking to engage with more young alumni, the event should target that age group and the program should contain compelling content and messaging that informs them how to become more engaged with their alma mater.
4. Set the scene for "cognitive" change.
What do we hope participants do differently after an event that positively affects the university? The answer to this question will depend on the type of participant (example: chapter event attendee, donor event attendee, career development event attendee). One reaction could be the decision to volunteer with a chapter or as a mentor. Another could be that they schedule a meeting to discuss how to financially support an area that was highlighted during the event. Think back to DAR's mission … will this event convince attendees to sign up as a mentor, volunteer with an alumni chapter, or fund a scholarship?
5.  The event environment must build trust among attendees.
Whether the event is on Zoom or in the hippest venue in Athens, the environment must support the organization's objectives. A venue is more than just a physical space in which to gather. Rather, the environment is another layer of the learning environment for the objectives we are teaching during an event. We want attendees' state of mind to be pleasant and comfortable, so event planners should ensure that participants feel welcomed and nurtured during events.
Once an event takes place, every organization must assess the event's effectiveness. There are a few ways to do this, though none of them are turnkey. Staff members must put in the work, and leaders must allow time to accurately measure an event's ROI. Here are a few steps to follow:
Ensure the budget is completely reported.
Enter attendance/registration information into GAIL with a specific and trackable code.
Review the event plan to ensure the objectives were received by the audience and that next steps are identified.
Look at the "next steps" data to determine if those metrics have been achieved. Give yourself some time to assess—but not too much time! Check on the data weekly or monthly to gauge the effectiveness of the event.
As the event planner, you have the power to "hit it out of the park." It all starts with defining the needs for your organization.
https://dar.uga.edu/wp-content/uploads/alumni-event-roi.jpg
687
1030
Elizabeth Elmore
https://dar.uga.edu/wp-content/uploads/UGADAR-logo-horizontal2.png
Elizabeth Elmore
2020-10-08 15:11:29
2020-10-26 10:33:10
Hitting it Out of the Park: Achieving Alumni Event ROI