We Built this Board on Rock 'n Roll!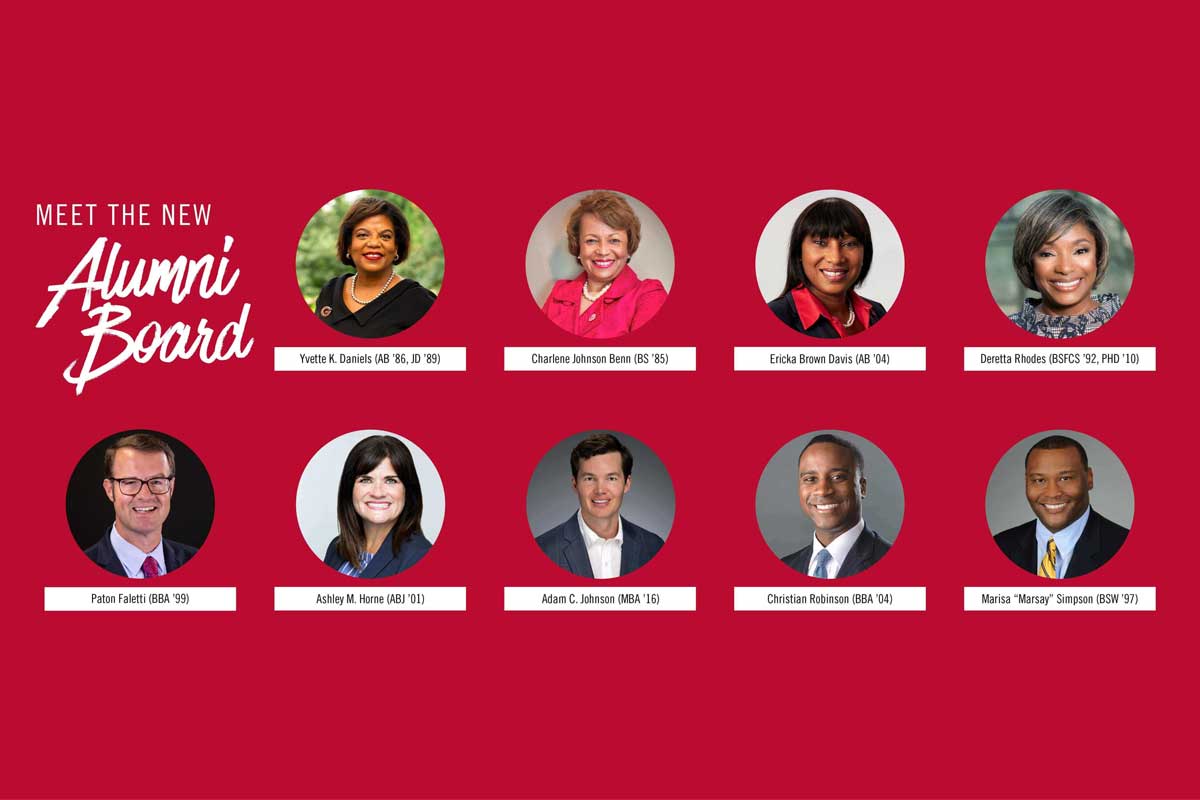 A true child of the '80s, I think of the song "We Built This City" by Starship as the "walk-up song" for this year's class of the UGA Alumni Association Board of Directors. Building the ideal working board takes time, patience, and focus. This blog will highlight some of the key steps we have taken over the years to continue the legacy of a strong alumni board.
The University of Georgia has various types of alumni boards. The UGA Alumni Board of Directors is an "advisory board", meaning they provide guidance and insight to the University. This is opposed to a "governing board" that sets policies on issues and oversees staff members.
Flashback when I was an Associate Director of Alumni Relations, pre-2014. My experience with board work focused mainly on the Bulldog 100 committee, as that program was a new project that involved gaining board support. I was a part of the Executive Retreats and Strategic Planning meetings because of my role on the staff, which provided me with the ability to build relationships with board members and observe their satisfaction levels as board members for the organization.
Becoming the Executive Director of Alumni Relations in 2014 was exciting–and intimidating! With this change in title came the overall responsibilities for programming, leading the staff, and managing the board of directors. I decided to take things one step, and one relationship at a time, to familiarize myself with the board and its benefit to the mission of the university.
Lesson 1: Patience
As the lyrics in the song go, "knee-deep in the hoopla, sinking in your fight", I realized it would take time before I would feel 100% confident in my ability to lead this group of loyal volunteers. Immediately after I became ED, the board's timeline involved recruiting new members. The incoming president, Ruth Bartlett, and nominating chair, Maureen Clayton, partnered with me on assessing the bylaws and board term limits. We, the board members and I, all agreed that it would be important to establish clear terms for board members, so we could continue to bring on and train new loyal volunteers each year to help us enhance the visibility of UGA's mission.
Lesson 2: Ask for Help
I reached out to the Carl Vinson Institute of Government and asked for help in establishing a fresh strategic plan for our board. We began by interviewing the executive committee and DAR leaders. We surveyed the entire board. Finally, we met for a retreat that included all staff and all board members for a two-day on-site at the Georgia Center.
We carved out a strategic plan that gave us a springboard to where we are now. The board learned about the staff's responsibilities, and the staff learned about the board members' desire to make an impact. The strategic plan helped us align the two needs.
Once we paired committee chairs with staff leaders, real magic started to happen.
Lesson 3: Recruit for Commitment
We felt it necessary to help the board members understand the components of an excellent board nominee. The nominating chair presented at the fall meeting to kick off the board recruitment process. We took time to identify key components of board members:
Passion for the mission of UGA
Time to dedicate to the work
Skills:  These vary, as you want a well-rounded board. We look for a balance of strategic planning expertise, legal know-how, task-oriented do-ers, the ability to lead others.
Representation:  As we recruit for the above, it is important to make sure that the 40 board members are a diverse group of leaders—the board must comprise members who represent various professional fields, academic backgrounds, and of course, racial and gender diversity.
Lesson 4: Role Clarity
This component of board development has been ever changing. As our projects and strategies change and evolve, so does the support we need from our board volunteers. It is important to constantly check in on roles. Each board member should be given duties that matter to the organization and make an impact at the university. This is what will help retain quality board members and bring continuous improvement to your work. Here are some quick tips to keep role clarity in mind through the year:
With each new class, we host a board orientation in person (unless there is a pandemic, in which case, it is virtual).
Bi-weekly touch point meeting with the Board President and Executive Director
Bi-weekly calls with board officers and staff leaders
Regular check ins between board committee chairs and staff committee liaisons
Regular check ins between board committee chairs and their committee members
I hope this blog has been helpful to you. Feel free to reach out to me as you look to strengthen the alignment between your team and board volunteers. Now, excuse me as I tune into my favorite 80s channel on Spotify, and schedule some one-on-one check ins with the board members.
https://dar.uga.edu/wp-content/uploads/FeatureImage-1200x800-MeredithBlog-Jul2021-v1_Sized-sm.jpg
800
1200
Emily Munnell
https://dar.uga.edu/wp-content/uploads/UGADAR-logo-horizontal2.png
Emily Munnell
2021-07-15 12:01:25
2021-07-15 12:21:45
We Built this Board on Rock 'n Roll!