September '23 DAR Star: Juan Machado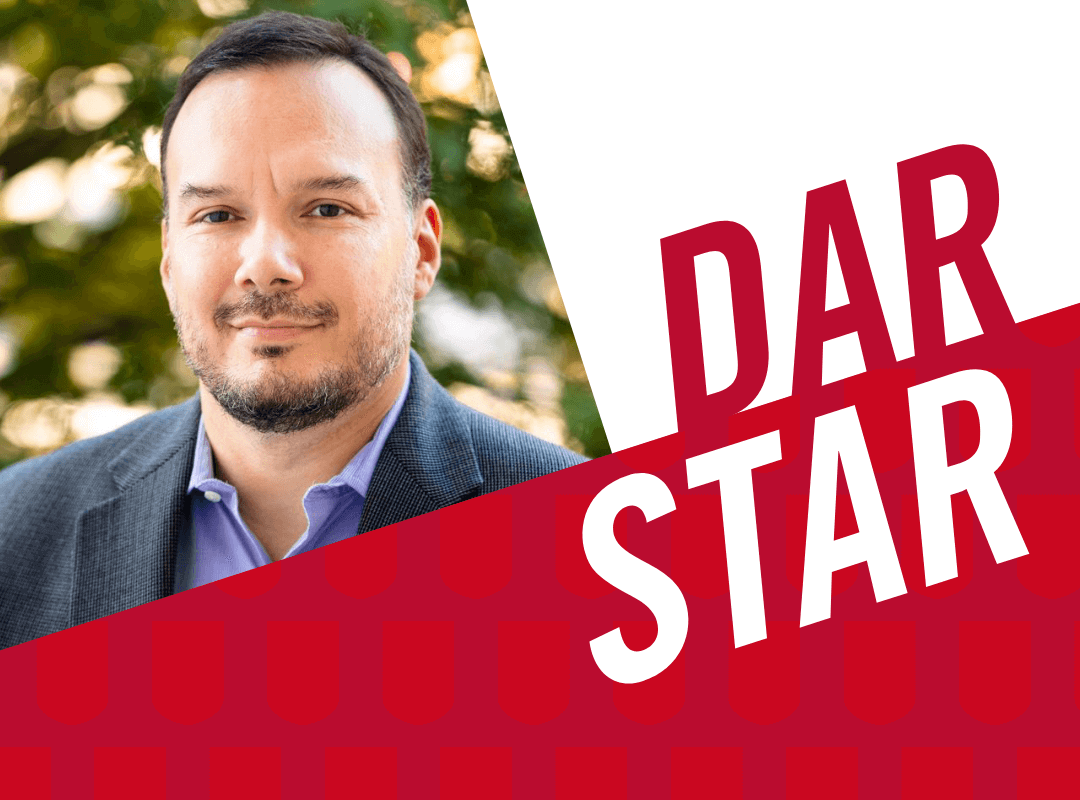 We work with absolutely incredible people—and we all have varied interests and experiences, which adds to the unique makeup of the University of Georgia. We'll be regularly spotlighting a few rock stars from around the division so that even if you don't cross paths with them in the break room or Zoom with them on a weekly basis, you can get to know colleagues who can enhance your work life and productivity.
Without further ado, please enjoy our Q&A with Juan Machado …
Name: Juan Machado
Title: IT Associate Director of Infrastructure and Security, Development & Alumni Relations
My role is responsible for protecting the organization's digital assets and data from potential threats like hackers and cyber attacks. I help oversee the implementation of security measures and policies to safeguard the organization's information. I also focus on the overall technology strategy and ensure that the organization is utilizing the right technologies to achieve its goals in a secured way, developing and implementing new technology initiatives to drive innovation and efficiency within DAR.
What might people not know about your job? That I can't do it myself. Humans are the weakest link and we all need to accept the role of human firewalls.
Where can we find you?
Online:

ude.agu@nauj

On Campus: One Press Place
At Home: Bogart, Georgia
Time in DAR: Almost 3 years with DAR and 23 years with UGA
Where did you grow up: The first half of my life in Colombia (South America), then Athens.
What is your favorite reason for working for UGA/DAR? It's in a small town with a short commute, and the good people.
Work project you've been most proud participating in: All
What is your favorite spot in Athens to grab lunch? Sr. Sol restaurant
Tell us about your family … My family includes my 17-year-old twin daughters, a kindergarten teacher wife and our dog Maximiliano.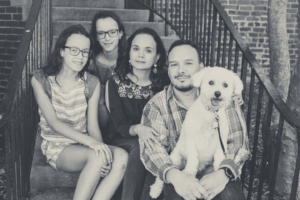 On a typical Saturday evening, you can find me … At home, relaxing, not using computers.
Outside of work, I'm passionate about … Learning about different cultures.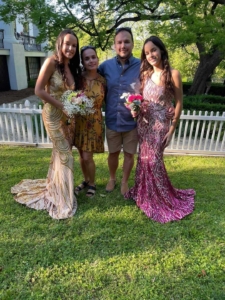 Favorite book or podcast: The podcast Darknet Diaries.
Lately, I've been watching … All the sci-fi movies I can.
A song that really pumps me up is … Sandstorm!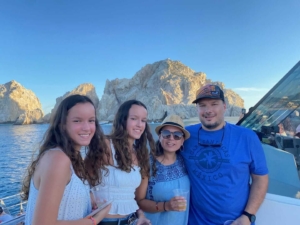 Something you might not know about me is … I don't like computers, but they pay my bills ;-)
My dream vacation (cost and time aside) is to visit … Mars!
We hope you learned something new about Juan. We are lucky to have him on our DAR team! Feel free to reach out to him if you have questions about information technology, or if you'd like to talk about science fiction movies.
https://dar.uga.edu/wp-content/uploads/JuanMachado_1200x800px-2023-DarStar-V1-1.png
800
1080
Lindsay Tuck Morris
https://dar.uga.edu/wp-content/uploads/UGADAR-logo-horizontal2.png
Lindsay Tuck Morris
2023-08-28 13:51:50
2023-08-28 13:51:50
September '23 DAR Star: Juan Machado